If you could talk to a relative who loved IU-Purdue basketball but has passed on, odds are you could get them 'to turn over in their grave,' as they say. Bob knight and Gene Keady appeared together on the same stage at the Purdue Ag Alumni Fish Fry this year. Not only that, they were civil to each other- in fact they were complementary to each other. A love fest nearly broke out!
And perhaps most shocking of all, check out the picture. Before the event began, Bob Knight and Gene Keady walked down the aisle together. As they left the starting point, the Boilermaker Special was in the background. Whoever thought they would live to see such a day!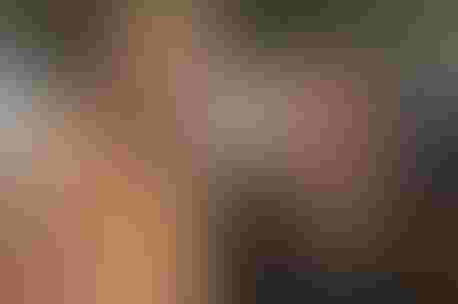 TWO OF A KIND: This pair almost needs no identification. Bob Knight, left, and Gene Keady, right, appeared together at the Purdue Ag Alumni Fish Fry.
Here are five things I wanted to hear more about during their time on stage.
The game Bobby Knight threw the chair!
It never came up, but I'll never forget it. We were watching the game with friends - nearly all IU fans but us. I couldn't believe what I saw! For years Purdue fans, who didn't know Knight off the court like Gene Keady knew him off the court, felt the only bad part of that story was that Knight didn't hit the player at the foul line, Steve Reid, when he threw the chair!
The TV show where Bob Knight brought a donkey on the show and insinuated it was like a Purdue player!
It was early in the rivalry, and Knight did a weekly show with Chuck Marlowe, a straight man who served as Knight's sounding board, to be kind. IU fans loved the segment - as a Purdue fan, I thought what the heck is he doing?
Keady never won a national championship.
Actually, Keady himself did note that one of his disappointments was never getting a team to the Final Four. He noted that Knight, as his friend, once told him, did you ever think maybe it was the players that didn't get to the Final Four? Purdue teams during the Keady era did get to the Elite Eight twice. 
Gene Keady's hair style
No, actually they did talk about it - at least Knight did. He got a big reaction when he told the audience that he was so glad Keady's current wife finally got rid of that 'comb-over!'
The best part of their coaching careers
They did refer to it, but didn't dwell on it. It's the one tribute that to me, as a Hoosier and a Boilermaker, means more than all the Big 10 titles, National Championships and Coach of the Year titles they won. Their players went to class, and their players graduated. There was no disagreement between the two on that score, and they remain two of the most successful coaches ever at getting senior players to graduate.
Subscribe to receive top agriculture news
Be informed daily with these free e-newsletters
You May Also Like
---