Spring is here and before you know it, there will be lots of fieldwork to be done. In between the hustle and bustle, hopefully you have an opportunity during Easter to gather with family who you don't see often enough.
If you are fortunate to still have parents, aunts, uncles and maybe even grandparents living who are in their 80s or older, you probably heard some family stories about how farming used to be in "the good old days." Or maybe they reminisced about a special holiday when there was a lot of excitement because of the weather or someone's visit or a family crisis.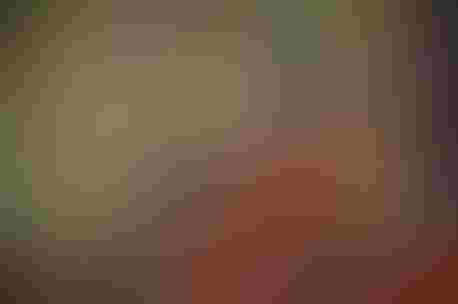 Now is the time to record your family stories before it is too late.
Often when we are younger and in our 20s and 30s, we don't appreciate these stories as much as we should. Some of them we've heard a dozen times before. But for many, as we get into our 50s and 60s we get a new perspective on life and these family stories become important. The problem is a lot of our grandparents, parents, aunts and uncles have died and with them go their memories, stories and our family history.
My father died 15 years ago at Christmastime. My mother died eight years ago. Both were in their mid-80s. After my mother's death, I felt a sense of urgency to capture as many of the old family stories as I possibly could. Lucky for me, my mom's older brother and sister were both still alive and were still very with it. They often remembered events a little bit differently than the other, but their stories were very interesting.
Listening to their stories and asking them questions provided a valuable link for me to my parents. They could remember things that happened when I was young and when my parents were young, too. We all marveled at how much change each of them witnessed in their lives. We buried my Uncle Tom five years ago just before his 90th birthday. My Aunt Marion died two years ago just three weeks shy of her 95th birthday.The week before she died, I talked to her on the phone for more than an hour. I had called to share the news that my Uncle Tom's first great-grandchild was born -- a girl. She spoke about visiting her own great-grandmother who died in 1934 at the age of 95. She lived with her daughter and son-in-law. I asked if she liked visiting her and she replied "No. Your mother, Tom and I had to sit in the middle of the room on the floor and we weren't allowed to touch anything because they were afraid we would break something!"
Ten days after that conversation, my aunt died from congestive heart failure. Although I am grateful for all the conversations I had over the years with my relatives and the opportunities to hear their stories, there is still a lot of questions I wish I could ask that I will never know the answers to.
Take time out of your busy life to write down these stories, or better yet, record them. You, your children and grandchildren will one day be glad you did. 
Subscribe to receive top agriculture news
Be informed daily with these free e-newsletters
You May Also Like
---