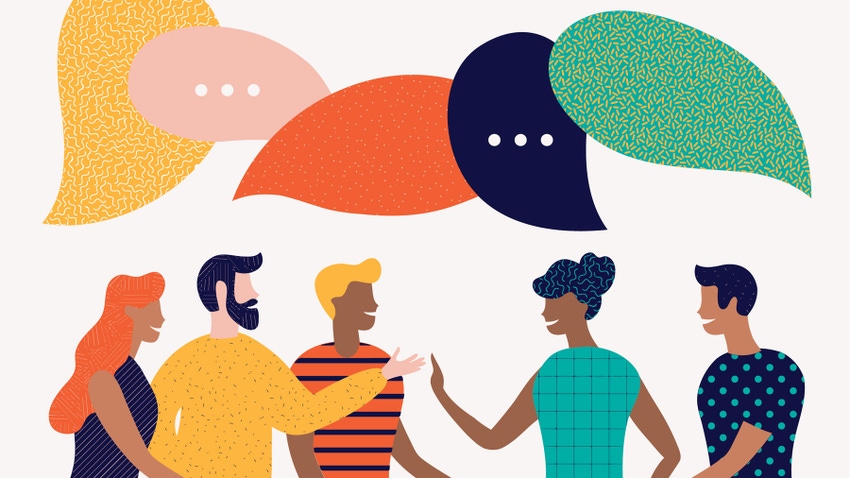 Americans are nagged to no end about their diets. The Centers for Disease Control, for example, relentlessly chides consumers for eating less than 10% of their daily recommended fruit-and-vegetable intake.
The center says that leads to all kinds of health problems and disease. But who's to blame?
In desperation, some people point fingers at farmers. They look at nearly endless rows of corn and soybeans in the state and wonder: If fruit and vegetables are so good for us, why don't farmers grow more of them?
Consumers are ultimately responsible for what they eat. But in their zeal to put a Band-Aid on poor health, they may turn in the wrong direction. That leaves them wide open to nutritional advice from quacks and others eager to profit from fear and ignorance — like the suggestion that corn and soybean production comes at their expense.
That's a challenge you don't need, on top of everything else you deal with every day to keep people fed.
But it's also an opportunity to influence the group called the radical middle. They're neither right nor left; their agenda is to find answers. They honestly don't understand what's going on around them.
However, once they do, they're poised to become thought leaders among their peers and enlighten others.
Risk and reward
Social media and its many tools and platforms — blogs, podcasts, videos, Facebook, Twitter and LinkedIn, for example — can open doors to offer the radical middle your perspective and talk about your operation.
True, it comes with some risk.
"When you have two-way conversations with consumers, there's a chance negativity can enter the picture," says Rosie Thoni, director of public relations and content for agricultural marketing agency AdFarm, based in Wichita, Kan.
But the upside is a better-informed public. And that's priceless.
"Farmers want people to understand their values and motivation, like keeping families fed with safe, wholesome and nutritious food," Thoni says. "Farming benefits when, at the end of a discussion, a consumer says, 'I understand more about why [producers] plant corn and soybeans instead of fruit and vegetables in the middle of Illinois.'"
We know there is indeed a hearty fruit and vegetable sector in Illinois, even if people can't immediately see it while driving on the interstate. The Illinois Specialty Growers Association notes 3,600 specialty crop farms produce an array of commodities on more than 81,000 acres. From a young age, Illinoisans learn the state is by far No. 1 in the U.S. for pumpkin production. Farmers markets are everywhere, chock full of local food.
The public also needs to know Illinois has some of the world's finest soils and best growing conditions for corn and soybeans. Illinois counties hold the top spot in the U.S. for the production of both crops. Through processing, corn and soybeans reach the public in hundreds of ways — for example, through livestock feed for locally produced protein, for clean-burning ethanol and for consumer goods like soap and cosmetics. Corn and soybeans are versatile crops and cover a whopping 20 million-plus acres of Illinois farmland.
Commodity groups have professional communicators on staff who can help you tell your story. Go ahead. The radical middle is waiting to hear it.
Roberts teaches agricultural communications and journalism at the University of Illinois. Email questions to him at [email protected].
Subscribe to receive top agriculture news
Be informed daily with these free e-newsletters
You May Also Like
---