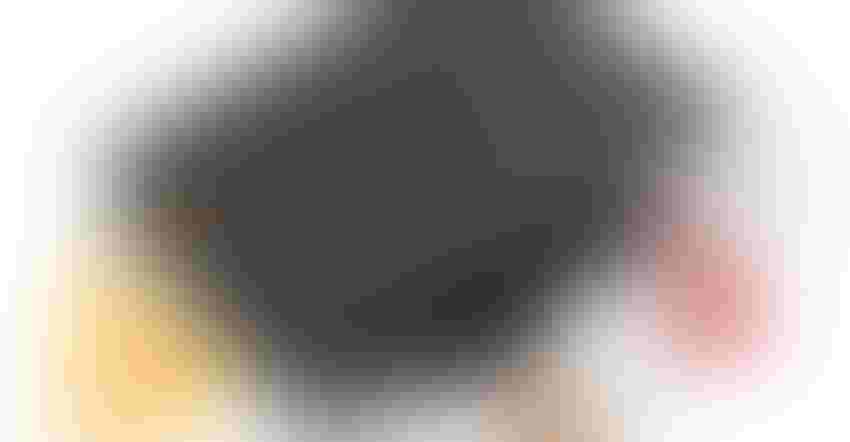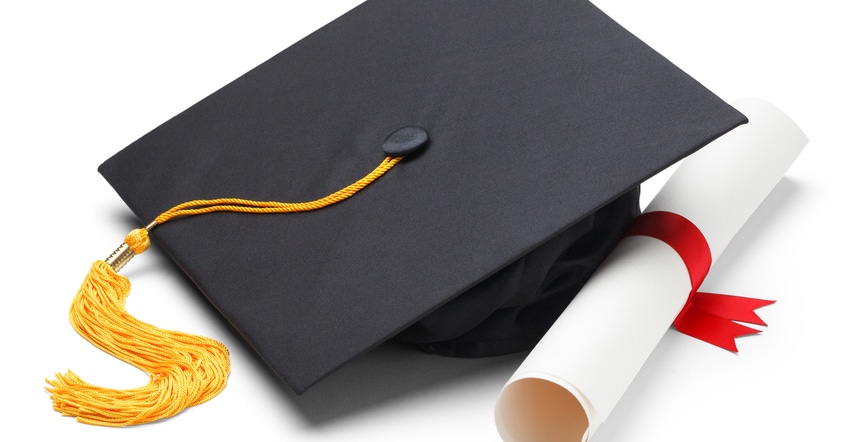 NEXT FOUR YEARS: The years after high school graduation are full of pressure points that can help young people develop into strong adults.
Michael Burrell/Getty Images
Pearls are products of an oyster depositing nacre, layer by layer, over a piece of irritating grit over a long period of time. Diamonds come from eons of epic pressure of simple chunks of carbon. A Kentucky Derby winner must be trained to race or their talent is wasted.
There can be incredible beauty and value that come from putting something under a bit of stress for a bit of time.
In a few weeks, the class of 2021 will walk across the stage and start a new phase of life. Some will be destined for two- or four-year colleges, some to trade skills programs, some directly into the job market. Whatever the path they choose, the next five years are probably the most critical part of their development into adults. And it's even more critical for our small-town and rural young people.
But like anything precious, they'll have to endure a little stress in the transformation.
That first roommate
My first year at Kansas State University I lived in Ford Hall, one of the dorms on campus. Financially, it made sense. Socially, though, that year of dorm life helped me adjust and grow more than living by myself off-campus ever could.
There I was, a Woodbine, Kan., farm kid, graduate of 4-A Chapman High School, where I knew the names of everyone in my class — and I was related to half of them by blood, marriage or church membership. Just navigating Manhattan, Kan., traffic was a giant leap from the unmarked two-lane Lyons Creek Road I learned to drive on.
I went potluck for a roommate, and I drew a Wichita, Kan., city girl, who thought Manhattan was "quaint." We had little in common, other than we were both freshmen, and we were feeling our way out of the nest for the first time.
Over that first year, my roommate and I learned to appreciate each other's differences, one stressful interaction at a time. She helped me adjust to city life. I helped her understand small-town logic.
For example, I learned that some people think there's only one six o'clock, and it's in the afternoon. And she helped me learn that maybe my housekeeping skills were less than optimal.
That year I could have chosen the familiar safety of living with a friend from home. But I would have missed out on a lot of opportunities to mature and grow.
That first job
My first job off the farm that gave me a paycheck was selling shoes at the old Sonny Ballard's Sports Outlet. For the first time, I had a boss and co-workers and a time clock.
I worked afternoons and weekends, and I picked up extra shifts on game days. Now, I thought I'd had plenty of experience working with the public through my high school activities and watching my dad sell bulls. But nothing prepared me for my future professional career like that job selling shoes.
Few 18-year-olds leave school with the ability to gracefully handle irate customers, or walk up to a stranger and ask if they need assistance; but a job in retail sure polishes that ability, one gritty customer at a time.
That job, while stressful, gave me the skills and confidence that led to a 20-year career speaking to strangers.
It also made me appreciate Al Bundy a whole lot more.
That expanded social circle
For 18 years, my social circle had been set by my parents, my school and my extracurricular activities.
But then I was thrust into an environment where people didn't look like me, pray like me, love like me or vote like me. That was a lot of stress to the system, but I was ready for it.
I asked questions of my new neighbors in the dorm when their holidays came around, and in turn they came to me when they had a question about farming or American customs.
Eventually I joined Sigma Kappa sorority, where I influenced my friends as much as they influenced me. They polished my manners, my professionalism and gave me confidence. And I showed them cowgirl problem-solving ingenuity on move-in day, when my dad wheeled up in the Dodge dually flatbed pulling our gooseneck cattle trailer freshly power-washed and hauling my clothes and furniture.
With each club I joined, with every study group of new classmates, I was exposed to more points of view that challenged mine — those bits of irritation that turn into pearls. Some I learned to live with and chose to ignore if they didn't fit my core values. Others I considered and adopted, because they could help me grow into a better friend, daughter and communicator for agriculture.
Take my word, a little pressure and irritation at 18 can lead to a pretty good life at 42.
Subscribe to receive top agriculture news
Be informed daily with these free e-newsletters
You May Also Like
---