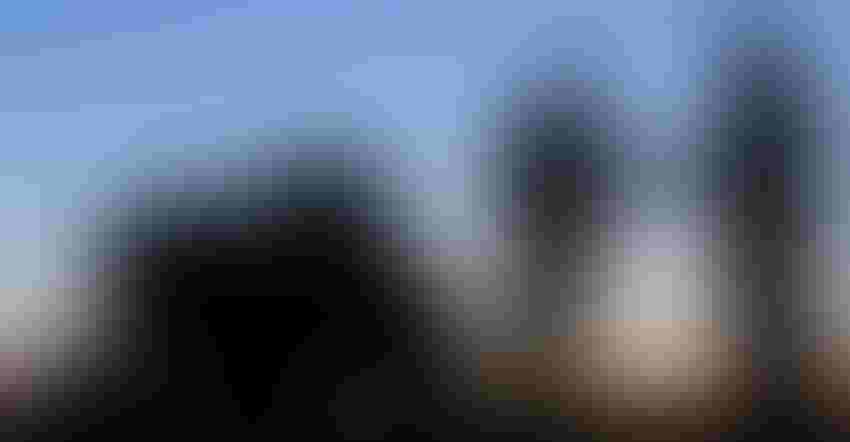 INVOLVEMENT: Iowa farmers are involved in commodity organizations to help other farmers across the state.
shotbydave/Getty images
Good farming, clear thinking, right living.
Iowa Master Farmers adhere to the above three aspects in many, many ways as they conduct sound farming, provide community service, and support organizations. The support to organizations who work to increase the profitability of Iowa farmers and strengthen the Iowa economy is a big part of farmer's success.
These organizations include not only product-specific organization such as corn, soybeans, pork, beef, turkey, chicken and dairy, but several general farm support organizations. That support by organizations to Iowa farmers can come in many ways.
One is providing political support at state and federal levels to gain legislation and regulation that are positive to farmers. Examples of this include farmer-friendly biofuel legislation, tax policies, funding for inland waterway transportation, sound water quality and reasonable waters of the U.S. interpretation.
Another is finding new uses for the prime agricultural commodities grown in Iowa like corn and soybeans. Examples of this are corn-based ethanol, soy diesel, antifreeze, clear-flame engines, aviation fuel, plastics of all types, dried distillers grains — the list goes on and on.
Enhancing existing markets for Iowa farm commodities like grains in all forms and livestock of all types; finding new markets for all Iowa farm production both nationally and internationally all result from farmer-friendly organizations. Education on the value of farmers and the rural economy to all Iowans is also provided by these organizations. 
Organizations support Iowa farmers
You will find that strong interest in organizations that provide the above support to Iowa farmers and the Iowa economy is a strong aspect of all Iowa Master Farmers. Master Farmers certainly understand membership in such organizations is a very high priority. Master Farmers also take the time to provide leadership at local, state, and national levels to these organizations in a variety of positions, from president and chairman to board director to committee member to membership recruiter. 
You will also find Iowa Master Farmers not only provide their time to farm organizations, but they also provide funds to these organizations in the form of checkoff support that enable continued work for all Iowa farmers. Master Farmers clearly realize that the number of farmers in Iowa has shrunk from over 200,000 farmers in 1926, when the Iowa Master Farmer award was first started by Henry A. Wallace, to about 85,000 today.
Along with this reduction in farmers has come a reduction in the voice of Iowa farmers. Master Farmers realize the high value of organizations to offset this reduction in farmer numbers. In this regard, they fully realize the farm support organizations are working 24/7 for farmers, allowing more time for Iowa farmers to focus on what we do best — produce food, fuel, fiber and feed for Iowans, the nation and the world.
Buss is president of the Iowa Master Farmers Association.
Subscribe to receive top agriculture news
Be informed daily with these free e-newsletters
You May Also Like
---