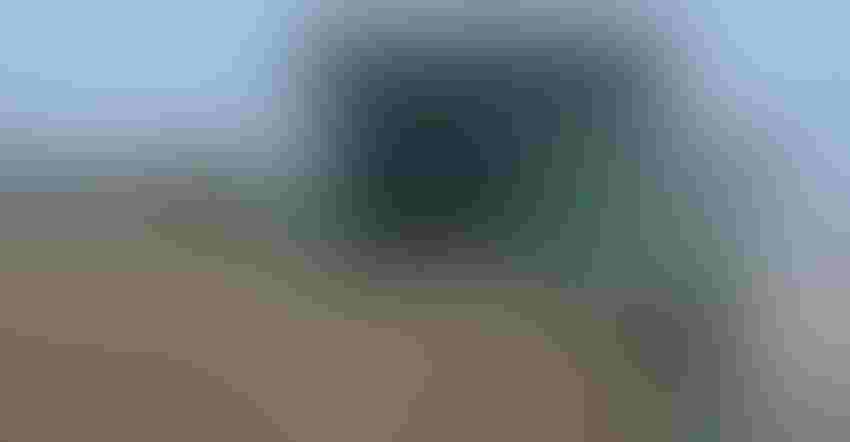 MOVING FORWARD: One of the positives of 2020 was the ideal planting conditions farmers had in the spring.
Tyler Harris
A colleague recently commented, "Remember when we couldn't wait for 2019 to be over?" Be careful what you wish for, as they say.
Of course, this year, those words have more serious undertones than usual. Aside from the COVID-19 pandemic, Nebraska and other parts of the Great Plains and Midwest have dealt with their share of natural disasters and extreme weather in 2020.
While 2020 started out, for many parts of the Western Corn Belt, with ideal planting conditions, the growing season turned dry for many regions — specifically, north-central Iowa, northeast Nebraska, and many parts of the High Plains in western Nebraska, western Kansas and eastern Colorado. Many of these regions experienced conditions in the D2 to D3 categories on the U.S. Drought Monitor — or "severe drought" and "extreme drought," respectively.
What's more, in August, Iowa farmers were hit with 100-plus-mph straight-line "derecho" winds, ripping treetops from their trunks, mangling grain bins, flattening cornfields and leaving thousands of people without electricity — in some cases, for several days.
That's not to downplay the extreme weather and flooding of 2019 and their impact on farmers and ranchers in Nebraska and other states in the Midwest and Great Plains — or the collapse of an irrigation tunnel in the Panhandle in the summer of 2019. I think we can all agree that after two back-to-back years filled with one extreme after another, farmers, ranchers and everyone else could use a break and a return to some semblance of normalcy.
The challenge is, no one can say with certainty when that will be, or how to define the new "normal." The best we can do right now is prepare ourselves for uncertainty. In times of volatile weather and low commodity prices, producers often are advised to manage what they can control.
The problem with the additional hurdles piled on this year is that they further restrict the things producers can control, or the ways they can manage the things in their control.
For example, in times when margins are tight (and when margins aren't tight, for that matter), farmers often spend additional income in expanding grain storage to take advantage of stronger cash prices or hedging strategies. When grain bins are destroyed by tornadoes or straight-line winds, that advantage goes out the window.
Dryland farmers on the High Plains often include a fallow year in the rotation with the intention that wheat stubble will help retain soil moisture for the following crop. However, if a wildfire burns up any crop residue left in the field, that advantage is gone. The same could be said for ranchers stockpiling rangeland to graze when other grazing resources dry up.
Hardships, when piled on, can be too much for even the strongest-willed person to handle. First and foremost, it's critical to take care of your own mental health. This means giving yourself a break, forgiving yourself and allowing yourself to sacrifice or delay certain business ventures if it means preserving the well-being of yourself and your family.
That said, farmers and ranchers are resilient people, and they are known for their ability to adapt and handle or weather through the challenges thrown at them. Throughout the year, people have echoed the statement that whatever else happens in the world, farmers and ranchers keep producing food. And with harvest right around the corner, farmers can look forward to reaping the rewards of all the labor, time and decisions they've invested during the growing season.
Keep in mind the overall situation will improve with time. Here's hoping that 2021 brings a much-needed relief from hardship — whether economic or weather-related. In the words of famous Canadian handyman Red Green, "Remember, I'm pulling for you. We're all in this together."
Subscribe to receive top agriculture news
Be informed daily with these free e-newsletters
You May Also Like
---