This is what I do for fun on my birthday – I spent Wednesday digging around in a field of cereal rye and gathering with a group of science and Vo-Ag teachers, farmers, conservationists and agronomists for an infiltration test. This month, in addition to marking my 27th birthday, marks my fourth year as an ag journalist, and I have to think in that time, interest in cover crops like cereal rye has boomed, in part, due to extreme weather patterns we've had over that time frame.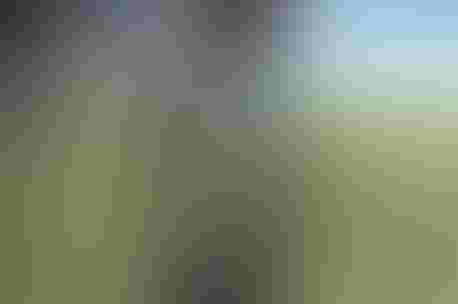 While this particular infiltration test didn't yield the expected results, it's probably safe to say that having a full soil profile from recent heavy rain events played a role in how much water the soil could take. In recent conversations, a grazier/cover cropper near Lincoln described infiltration rates of up to eight inches per hour on one particular field that had been grazed and cover cropped for ten years – even after this spring's five-inch rain events. What's more is this particular field west of Lincoln saw an increase from 2.6% to 6.9% in organic matter – thanks to the addition of grazing and manure.
With statistics like these, the question becomes, what's the holdup? Why aren't more farmers, who are very much interested in improving efficiency and sustainability, jumping on the cover crop bandwagon?
One hurdle is numbers – while a number of farmers have been cover cropping for ten or even twenty years, we're just now starting to quantify some of the benefits related to improved infiltration, organic matter, water-holding capacity, nitrogen fixation, and nitrogen sequestration. And collecting data that's consistent and accurate takes time. That's where on-farm research and organizations like the Soil Health Partnership come in to help gather data on the aggregate level to put a number on what species of cover crop or what mix of cover crops provides a certain set of benefits.
Another challenge is fitting covers into the rotation – how and when do you establish covers in the most economical way but still yield the best results? Sure, if you want uniform stand establishment, a no-till drill is the best route. But, at least in Nebraska, if you want to establish cool-season brassicas like radishes, turnips or canola, you may not have much luck in establishing a stand by drilling after harvest. That's where several interseeding options come into play, including aerial seeding – where successful stand establishment can be hit-or-miss – or using newer innovations like high-clearance interseeders. If you're grazing cattle, it probably doesn't need to be that complicated. As one grazier put it to me last week, all you need is a UTV and a broadcast seeder, and let the cattle do the rest of the work.
Can't afford to seed cover crops on all your acres? You can always try things on a small scale, or seed soil-holding covers on your most erosion-prone acres.
The bottom line is, cover crops are catching on, and they're here to stay. People are finding new ways to incorporate them and measure their benefits all the time. The challenge is aggregating all of this data and pooling it in a consistent manner in one location to know for certain what you're getting out of them.
Subscribe to receive top agriculture news
Be informed daily with these free e-newsletters
You May Also Like
---