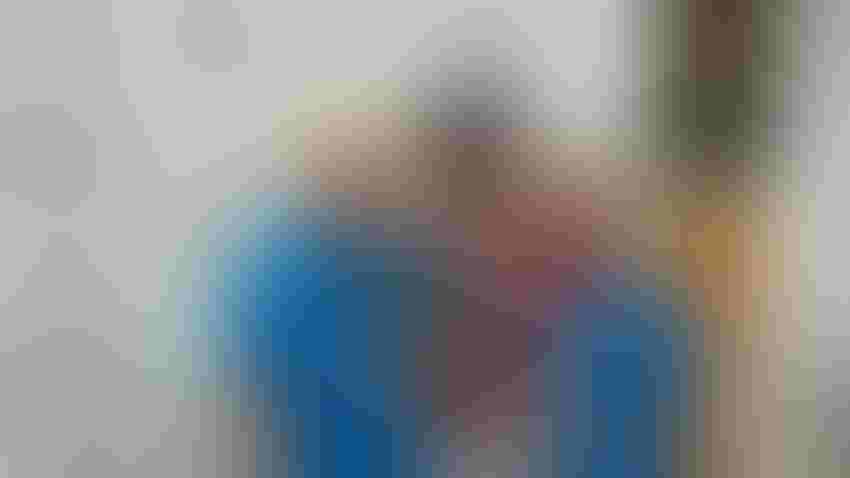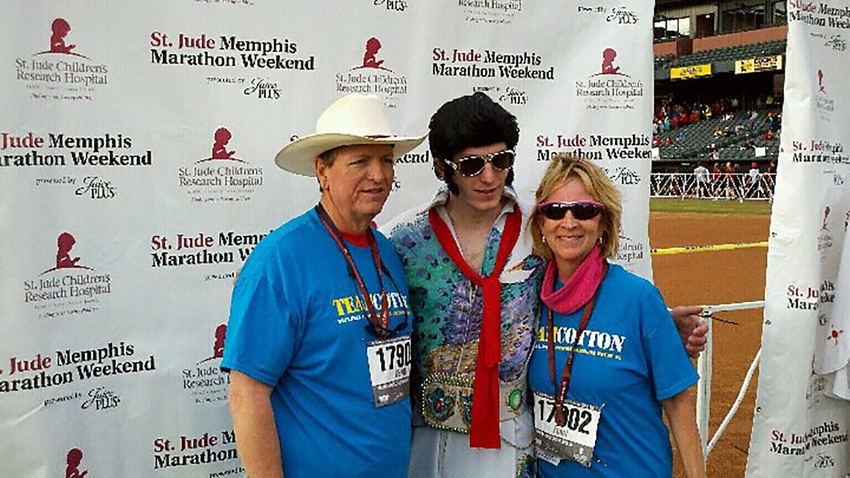 Kevin Rogers, left, was always willing to support the ag industry. He is shown here representing Team Cotton during his term as Chairman of The Cotton Board with wife, Janel, and an Elvis impersonator at the 2012 St. Jude Marathon Weekend in Memphis, Tenn.
Brent Murphree
The agricultural community lost a great advocate last week. Arizona Cotton Growers Association Executive Vice President Kevin Rogers passed away on April 13.
Kevin served in so many capacities, that it's hard to know where to start. But I should start with family. He leaves behind his wife, Janel, and three adult children, Taylor, Kevin Gary, and Morgan. He was devoted to them and supported them in all their endeavors.
He was a fourth-generation Arizona farmer and followed his dad, Richard, and uncle, Shag, into farming. First and foremost, he was a farmer.
He grew up just outside the Phoenix metro area and saw the bountiful agricultural land along the Salt and Gila Rivers grow from an agrarian community into one of the largest metro areas in the U.S.
The Rogers farmed land in Laveen, but they also rented land from the Native American communities along the productive river valleys, establishing relationships in those areas.
He learned early on from a forward-thinking group of farmers that the best way to advocate for ag was to get together and get involved.
Kevin was an early graduate of the Arizona Center for Rural Leadership, a rural leadership training program that cultivates impassioned and educated leaders to provide a voice for and serve rural communities in Arizona. And he was driven to serve rural Arizona.
He was a member of the Arizona Farm Bureau and served as president of the organization for 14 years, eventually running for the American Farm Bureau Federation presidency.
He assumed the executive leadership role at the Arizona Cotton Growers Association in 2017. His involvement in the ag community went beyond Farm Bureau and the cotton growers. He was involved in FFA, 4-H, the Arizona National Livestock Show and Arizona Pork Council to name just a few.
More importantly, he was a friend to a great many people in Arizona and across the country.  I was once at a Maryland chicken operation, and someone walked up to me and asked if I knew Kevin Rogers. I told her I knew Kevin and she went on for a while about this ever-present cowboy hat and his amiable nature.
I think I had insight into the nature of Kevin Rogers. Some of that was driven by his relationship with his wife, Janel. As a couple, they took a personal interest in the lives of the people they met.
Their Christian values were evident in the way they lived their lives together even when separated by business or travel. It was a true partnership.
Together they were a force. They made each other laugh. Kevin generally went along with Janel's schemes and Janel went along with Kevin's. I know few couples that have been so equally yoked.
My heart breaks for Janel and the family, and for the community that Kevin loved. Our prayers and thoughts are with them now.
About the Author(s)
Subscribe to receive top agriculture news
Be informed daily with these free e-newsletters
You May Also Like
---