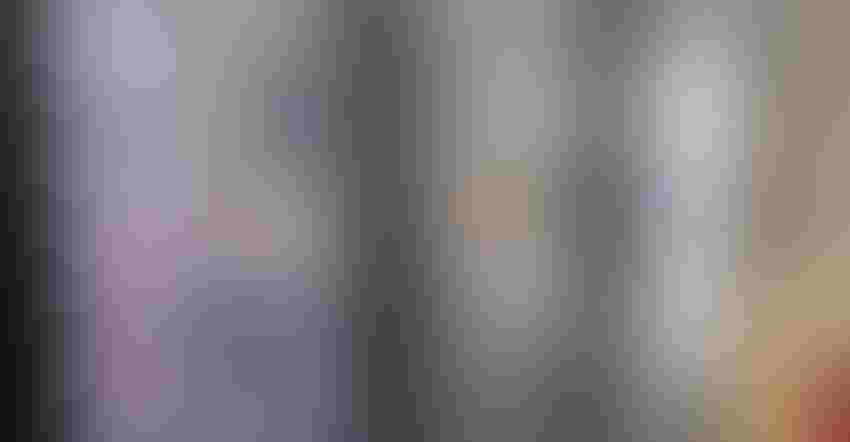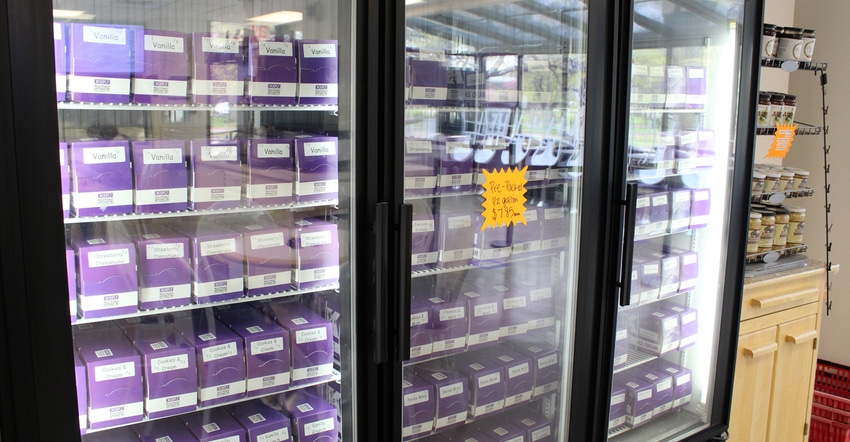 DAIRY GOODNESS: Kansas's dairy sector continues to expand. Not only have large herds relocated to western Kansas, but processing plants and allied industries are bringing new opportunities to the state. At this rate, Kansas is on a path to ensure that its residents can find their freezers full of dairy goodness — during Dairy Month and all year-round.
Jennifer M. Latzke
It's no secret among my family and friends that I'm a big fan of dairy products. Be it cheese curds from Alma Cheese, or — the pinnacle of perfection — a waffle cone with one dip of Call Hall Purple Pride, a day that includes a dairy product is a "dairy" good day in my book.
And with the expansion of dairy operations in Kansas, my little habit will continue to be supported for years to come.
For nearly 20 years, Kansas has seen growth in not only the number and scale of dairies coming to our state, but also the industries that support them as well. According to the Kansas Department of Agriculture, our state is home to 173,000 dairy cows on 228 farms. And 85% of the milk produced in our state comes from the 29 large dairy herds that have come to western Kansas since 1994.
When you're thinking about climate for cow comfort, western Kansas has a lot to offer. First, there's the wide-open spaces between population centers. The fact that the neighbors can be miles away from the dairy had many farmers from California, Idaho, and New Mexico packing up their milking parlors and making the move. But we also offer a ready feed supply, a skilled labor force, and proactive environmental and business policies.
Getting those larger dairies to relocate to our state was the first phase. Now we're in the second phase of further expanding our dairy industry.
Economic opportunity
KDA estimates that the direct impact of the dairy cattle and milk production sector is $696.5 million in output and accounts for 1,026 jobs in our state. When you include indirect and induced effects — the total impact of the Kansas dairy sector on our economy is $1.4 billion, and more than 4,000 jobs.
By all accounts, that's just the tip of the ice cream cone — the state has plenty of room to grow.
We're already seeing that with the expansion of milk processing in the state. We have Kansas Dairy Ingredients in Hugoton, making ultrafiltered concentrated milk products and customized dairy ingredients for high-protein, lower-carbohydrate food products. There's the Dairy Farmers of America milk drying facility in Garden City, with the largest single whole-milk dryer in North America. The plant runs 24/7 and can receive up to 84 5,000-gallon milk tankers every day. And soon Dodge City will be home to a Hillmar Cheese plant.
Consider the rest of the business opportunities that surround those dairies and processing plants.
Someone needs to raise the replacement heifers for our dairy herds. It may be the right opportunity for a young beginning farmer to get their foot in the barn door. There's plenty of smaller feedyards that can be converted to heifer development facilities, according to KDA.
We have beef cattle producers and dairy producers collaborating on projects to breed for beef-dairy crossbred steer calves that will be marketed through the beef chain. Those who figure this out will not only add value to their dairy herds, but also provide a steady supply of feeder calves for our feedyards.
There's growing business opportunities for suppliers of equipment, for farmers growing feed, and trained labor.
But we do have a few issues to overcome.
Challenge to growth
First, we need to figure out the water issue. We know we have a declining Ogallala Aquifer in western Kansas, and that can limit not only our dairy herd expansion, but also the feed production to support them. On the other hand, we do produce a significant amount of wastewater from processing milk into cheese and milk powder. If we can figure out how to address the storage and treatment of that wastewater, we may be able to use it to recharge the aquifer to a point.
It's worth considering.
And if we're going to expand our herd and our processing, we need a workforce to support them. Immigration visa laws are a mess, and dairy producers are on the front line in lobbying for commonsense reform. We also need to keep up with technology advancements in the industry and train our youth to be the dairy workforce of the future.
These aren't insurmountable obstacles, they just require concentrated effort between private industry and government to find the answers. When we do, we can guarantee that generations of Kansans will be able to enjoy Kansas-grown dairy products for a long time to come.
Subscribe to receive top agriculture news
Be informed daily with these free e-newsletters
You May Also Like
---