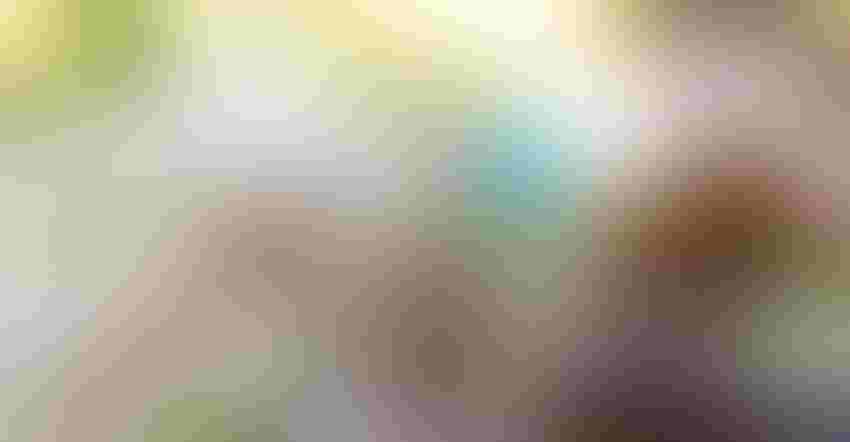 JOYS OF KIDDING SEASON: Young goats are cute, but getting them here and off to a good start can be a challenge.
Tanawaty/Getty Images
It's that time of year. Lambing and kidding are about to commence.
Most days you find yourself oohing and ahhing, and other days, you're fighting back tears. You hope for a typical "nature does its thing" sort of season. But there always seems to be an ol' girl who believes the best time to give birth is during a subzero cold snap, in the middle of the night, and on the condition that she's entitled to have multiple complications. It's a wonderous time in the barn — especially when all hooves are on the ground.
Meanwhile, we do all we can regarding preventative measures both pre- and post-birth. Still, the unexpected happens with both four- and two-legged types. A couple of years ago, I was sitting on a bale of straw holding a squirmy, 2-week-old goat kid. There's not much fat to grab on the back of their necks, but we manage to gather up enough to insert a needle. Grasping a narrow syringe can prove to be tricky, especially when your hands are stiff from cold. That was a particularly frosty day. Trying to stay warm, I was layered in thermal underwear, jeans and thick coveralls.
My husband pulled his hand out of his glove to draw medicine up from the bottle more efficiently. The frigid air quickly made for numb fingers, but he managed to get it done. As I secured the kid, he scrunched up hide on the scrawny neck. Suddenly, I felt a sharp pain in my thigh. Gravity sent the long needle into my thigh muscle.
In case he didn't realize it, I loudly informed my husband, "You hit my leg!"
It took him a second to realize he dropped it. He threw me a casual, "Oops," while drawing up more medicine into a different syringe. He successfully administered the correct dose, then carefully lowered the animal over the fence to its momma.
Rescuing myself
Meanwhile, something was making my leg wet and cold. I figured it was meds that leaked out. After what felt like a pinpointed release of fire on my thigh, I hobbled to the house while mumbling not-so-pleasantries regarding my beloved.
I let my coveralls slide down around my ankles. That's when I noticed my pant leg was saturated with blood. The pain in my leg was immense; so was the black and blue spreading across my thigh like lava from a volcano.
A nasty-looking knot started forming. At least I didn't have to worry about contracting Clostridium perfringens and tetanus for a good while.
Since then, I refuse to have any part of my body underneath any animal for dear husband to do any procedure. He believes I overreacted. It was, after all, just an accident. I sensed he thought I was a big baby.
That is until the day he accidently dewormed himself with a hefty-gauge needle. I promise I didn't grin when he drew his hand back with a holler. Every time I caught him massaging the ginormous knot on his finger, I reassured him he wouldn't need to be concerned about parasites for a long while. After all, it was just an accident.
McClain writes from Greenwood, Ind.
About the Author(s)
Subscribe to receive top agriculture news
Be informed daily with these free e-newsletters
You May Also Like
---