The awards ceremony for the latest 14 livestock producers to complete voluntary certification as certified livestock producers was the perfect setting for Ted McKinney to talk about agriculture in general, and livestock agriculture in particular. The director of the Indiana State Department of Agriculture believes there is great opportunity for agriculture in the state — especially the livestock sector. But he says challenges come with that opportunity.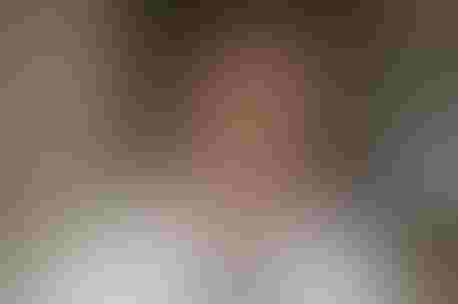 AG AT CROSSROADS: Agriculture in Indiana — especially livestock agriculture — is at a crossroads, according to Ted McKinney, ISDA director.
ISDA oversees the program that certifies livestock producers who participate on a voluntary basis. The program gives producers an opportunity to review best management practices. Completing the program and receiving certification allows them to demonstrate to the public that they take time to do things right, McKinney said.
"Agriculture is at several crossroads here in Indiana," the director said. "The opportunities we have to meet people's needs in agriculture are unbelievable. It's one thing that helps us continue to recruit companies to come here.
"When it comes to livestock enterprises, Ohio has clamped down on regulation. Illinois has a huge state debt, which causes issues in recruiting companies. We compete well with Michigan and Kentucky. Indiana is in a good position."
However, challenges include handling environmental issues that come with large livestock enterprises and educating the public about livestock agriculture, McKinney said.
ISDA focus
"We have two major areas of focus at ISDA to help meet these challenges and allow the livestock industry to grow," McKinney said. "First, we're lifting up the Indiana Land Resources Council as a group that can provide information to local officials in need of expertise on planning and zoning ordinances."
The council has been around for several years, but hasn't always been utilized to the degree that many thought it could be when it started. Early meetings in the beginning emphasized bringing farmers, local officials, builders, real estate people and others together to exchange ideas. Lately, the focus has moved more toward collecting and providing information that can be helpful when local units of government face issues related to zoning for livestock confinement enterprises.
"Counties often want to know where they can go to find out what the best management practices are for these types of operations," McKinney said. "This council can become more active in providing that type of information so that local officials facing these issues can make more informed decisions."
Second, McKinney noted that ISDA is completing a new strategic plan for Indiana agriculture. The process of collecting information from various groups and individuals has been ongoing. McKinney is hopeful the strategic plan could be unveiled as early as January.
"It will be another opportunity to lift up agriculture," he said. "We recognize at ISDA that we don't have all the answers. We've been getting input from lots of different groups and people."
The bottom line is that there is lots of opportunity for economic development involving agriculture in Indiana, McKinney said. The key, he added, is that things be done in the right way.
Subscribe to receive top agriculture news
Be informed daily with these free e-newsletters
You May Also Like
---