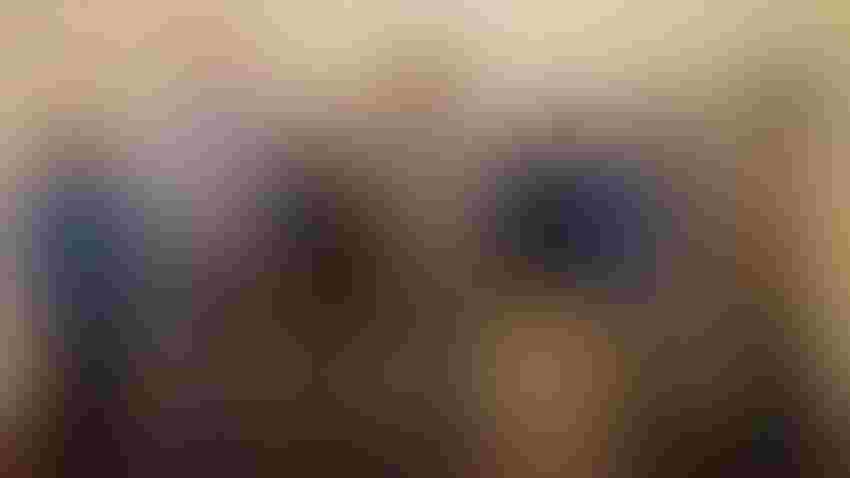 IBCA LEADERSHIP: The Indiana Beef Cattle Association executive committee includes (from left) Jennie Hodgen, promotions committee chair; Andrew Stewart, treasurer; Jill Duncan, immediate past president; Jeff Sherfield, incoming president; Keegan Poe, vice president; Kelley Sheiss, president-elect; and Tim Schwab, membership chair.
Courtesy of IBCA
There are many reasons why the livestock industry thrives. High on the list are innovative producers in multiple species. Add to that strong leadership in producer organizations, and it's a recipe for success.
It's always worth taking time to recognize outstanding producers and leaders. Several were honored when the Indiana Beef Cattle Association held its annual meeting and awards program earlier this year.
Congratulations to directors elected to the board of IBCA for 2023. J.D. Faulk, Worthington, was reelected in Area 5. New directors elected include Dan Chestnut, Bath, in Area 7; and Jacob Pettigrew, Columbia City, in Area 11.
IBCA will be in good hands with new officers for 2023 as well. Those elected were: President Jeff Sherfield, Spencer; President-elect Kelley Sheiss, Larwill; Vice President Keegan Poe, Franklin; and Treasurer Andrew Stewart, Greensburg. The executive committee of IBCA also includes Promotions Committee Chair Jennie Hodgen, Membership Committee Chair Tim Schwab and the immediate past president, Jill Duncan.
Beef award winners
Two Indiana cattlemen and longtime volunteers for IBCA took home the esteemed Robert C. Peterson Lifetime Achievement Award at the 2023 IBCA banquet. Steve Gunn, Greensburg, and Bob Bishop, Leesburg, received the highest honor IBCA presents.
Gunn and Bishop receiving the award the same year is appropriate, notes Joe Moore, executive vice president of IBCA. For 20 years, Gunn and Bishop were co-chairs of the Hoosier Beef Congress, with Gunn chairing the event committee and Bishop chairing the junior show. It was a 600-head show when they started. When they handed over the reins of leadership, 1,500 head were in attendance.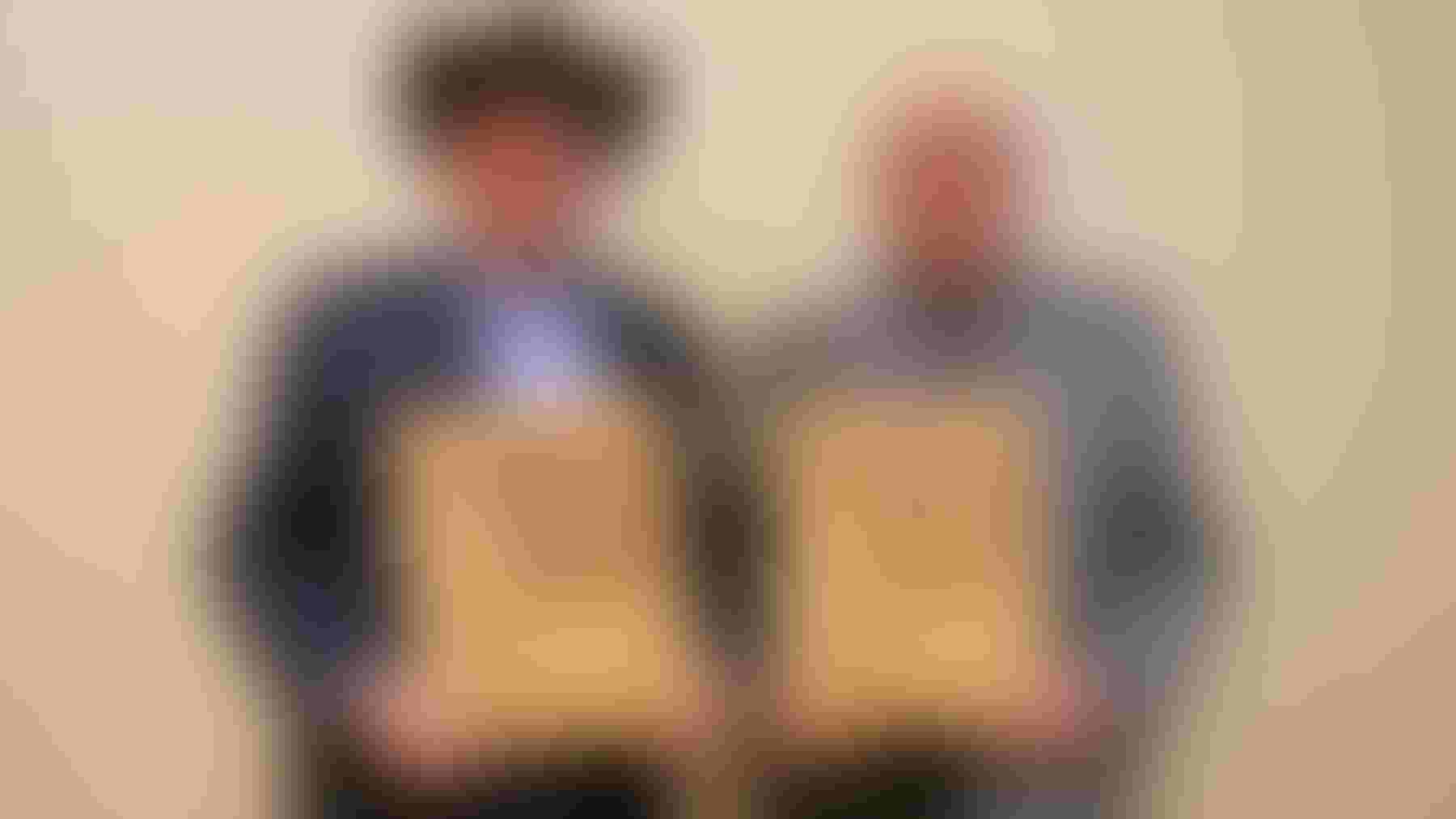 PRESTIGIOUS AWARD: Steve Gunn (left), Greensburg, Ind., and Bob Bishop, Leesburg, Ind., were both honored with the Robert C. Peterson Lifetime Achievement Award by the Indiana Beef Cattle Association. (Photo courtesy of IBCA)
Tim Schwab, Batesville, captured the 2022 Outstanding Cattleman of the Year honor. He is the farm manager for Kopp Land and Livestock, farming 600 acres of row crops and maintaining 1,200 acres of pasture. They background 500 head of feeder steers annually and maintain a cow herd of over 200 head. They host at least three cattle sales per year, with animals from their sales winning champion honors at top shows around the country.
IBCA's Friend of Industry Award went to the Indiana Soybean Alliance and Indiana Corn Marketing Council for their support of cattle producers by sponsoring research and supporting events.
Sheep producers recognized
Poe Hampshires was honored with the Distinguished Producer Award by the American Sheep Industry Association during its 2023 annual meeting in Fort Worth, Texas. Stanley Poe and his wife, Carol, accepted the award on behalf of their entire family.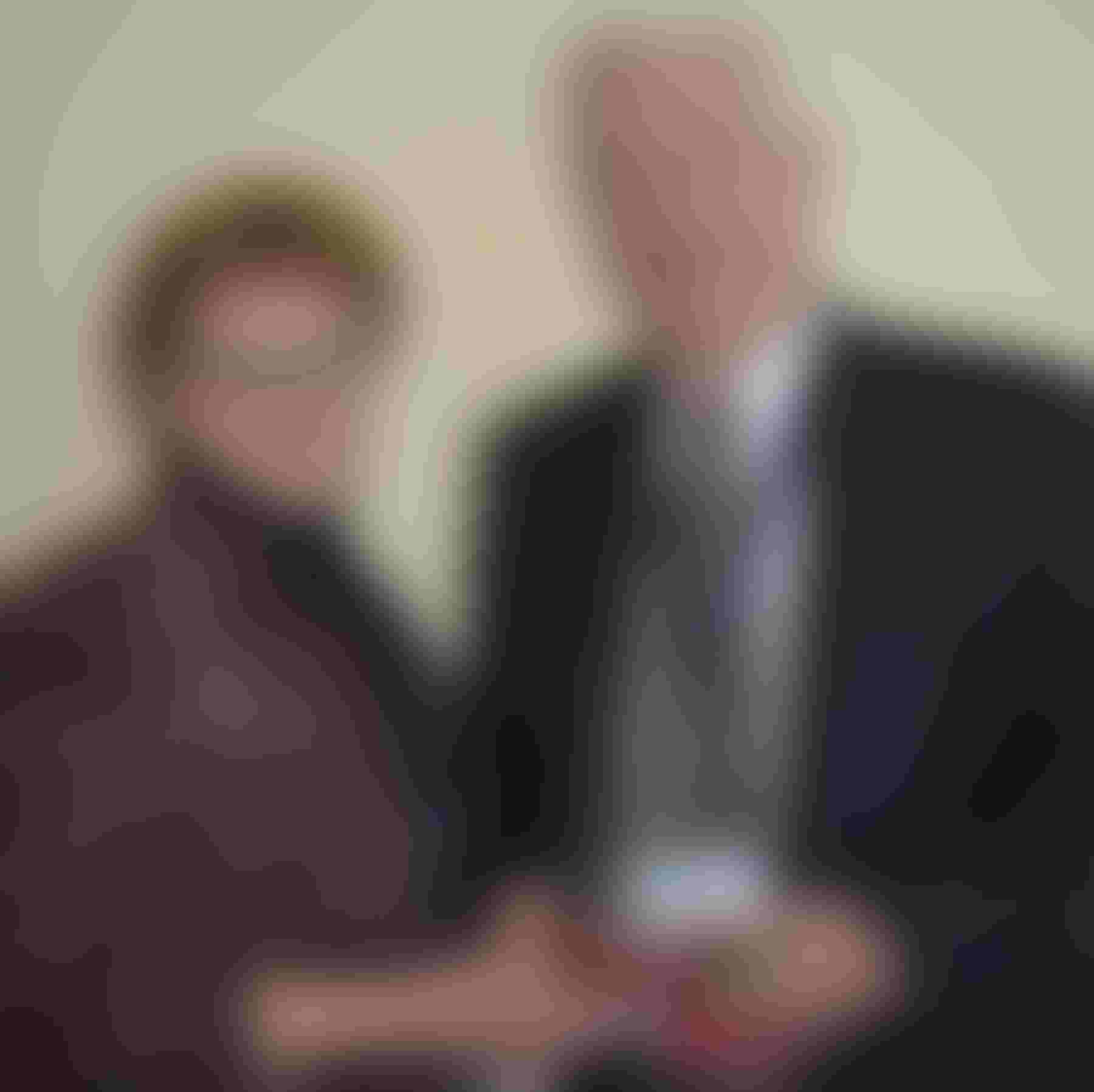 DISTINGUISHED PRODUCERS: Carol and Stan Poe accepted the Distinguished Producer Award at the American Sheep Industry Association national meeting in Texas on behalf of Poe Hampshires, Franklin, Ind. (Photo courtesy of ASIA)
Poe Hampshires, Franklin, Ind., began with 11 bred ewes in 1945. Today, the oldest son, Stanley, and his wife operate a 350-head flock, with help from his brother Kalen, who started his own flock. Their brother Keegan handles the beef cattle side of the farm, and brother Cameron is in government relations in Lexington, Ky.
Stan Poe was named a Master Farmer in 2017 by Indiana Prairie Farmer and the Purdue University College of Agriculture.
Subscribe to receive top agriculture news
Be informed daily with these free e-newsletters
You May Also Like
---