One of Indiana's most unique and valuable resources lies in the hills of Johnson County, and most people outside of the ag community don't even know it's there.  
Indiana FFA Foundation Director Lisa Chaudion estimates that 100,000 FFA members have visited and taken advantage of the resources offered there since1974.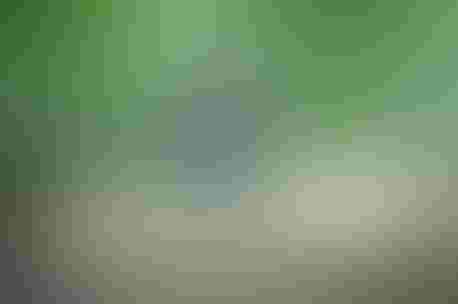 BALANCING ACT: Joe Park balances himself on one element of the low-rope leadership training course at the Indiana FFA Center. Maintaining the facility and paying for it is always a balancing act, he notes.
A lot has changed since those early days. Dedication to the center, especially by the visionaries who started it and those that came after them, hasn't changed. Today the Indiana FFA Center includes a large lodge with a dining room for 300 and sleeping quarters, a conference center, state officer housing, six cabins, two bathhouses, a football field for marching band practices, a large open shelter house, a 5.5-acre lake for swimming and boating, miles of hiking trials, the largest low-rope leadership training course in Indiana, and a highly valued Fellowship Lodge available for small group events.
Big changes
In the 1970s most FFA members came to the center for camps in the summer. The world changed, and now most come on weekends during fall and winter. The training is just as intense and just as inspirational.  
Making financial ends meet has been a challenge since the land was purchased. The center operates year-round, and relies on other groups that use the facility to help keep the doors open. There have been ups and downs. On at least two occasions, the foundation board was forced to consider whether it could continue operating the camp, or if it would need to sell it. Every time the center appeared to be in dire straits, those who believe in it rallied, and helped turn the tide to keep it operating.
Center today
The past five years have been a more stable period for the Indiana FFA Leadership Center. Joe Park, a retired ag teacher, is the director, and he has rekindled a spirit of enthusiasm among FFA members and advisers to use the center. He and his staff have also attracted other groups to use the facility.
The Indiana FFA Foundation has invested nearly $500,000 in the center during this time, including money to install high-speed internet, Chaudion says.
"We're excited about the future," she says. "A $400,000 Lilly grant will allow schoolchildren to come here over the next three years in our Learn-Lead-Succeed program. This will help Indiana FFA also better serve Indiana schools and communities."
The Indiana FFA Foundation Board recently started a Pay It Forward campaign to raise money over the next two years to finally pay off the mortgage on the center, standing at $180,000. Hopefully, this campaign will shore up the financial picture.
There are still many capital projects that could improve the center's usefulness, including more cabins, and better road access and parking. Those may only be possible if more people step up to help.
The Indiana FFA Center is a huge, unique resource, helping provide training opportunities to not only Indiana FFA members, but also youth and adults across Indiana. It's an economic engine that helps the local economy, and thus the state economy.
Here's hoping that current campaign efforts are successful, and that the Indiana FFA Leadership Center continues as a great Indiana resource for years to come.  
Subscribe to receive top agriculture news
Be informed daily with these free e-newsletters
You May Also Like
---