I really love obscure facts.
That's one reason when I'm faced with filling those little, odd-sized holes that occasionally pop up when you are filling pages in a magazine, I turn to the U.S. Census of Agriculture, published every seven years by the National Agricultural Statistics Service.
One of my June tidbits included the news that there are 61 farms in Kansas that grow sweet cherries. There are 79 farms that grown tart cherries, but the sweet ones are harder to grow.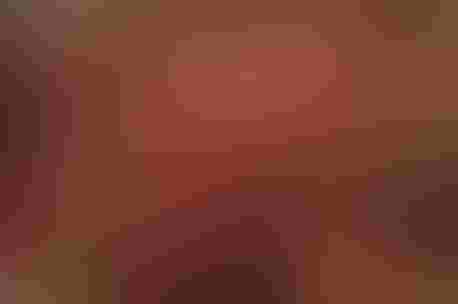 I found that tidbit fascinating so I turned it into a little article. Other people also found it fascinating, including Douglas Metzger of Nemaha County, who called to tell me he loves sweet cherries and he wondered, since 61 farms grow them, who some of those farmers are and where he might buy sweet cherries.
So I went on a quest to find out for him. The Kansas Department of Agriculture and the Horticulture department at K-State couldn't come up with answers. We found lots of lists of Farmers Markets and the growers that supply them, but nothing on which grower supplies what product.
I did learn from Ward Upum at K-State Upham what makes growing sweet cherries in Kansas so hard.
"We have too much variation in spring temperatures; way too much fluctuation between nighttime and daytime temperatures.  Our nighttime temperatures also are too warm and often in the spring we get very hot weather. Sweet cherries like cool nights and warm, but not hot, days," he said. "That  makes growing cherries harder."
The more I didn't get answers, the more curious I became.  So I went to the source, the regional field office of NASS in Nebraska where I got an explanation for the lack of names.
The Census of Agriculture does not identify farms or producers because its ability to continue to collect information depends on protecting the identity of respondents.
However, they were very helpful in locating county by county data that allows people to know if there are (or at least were in 2012) sweet cherry growers in their county, opening the door to being able to call your local county extension office and connect with growers.
So, here are the counties which reported sweet cherry farms in 2012. If you love sweet cherries and you wonder who might have some to sell (right now is harvest time for cherries), here's the county agent to call.
Sweet cherries are gone all over the state, albeit in not big numbers. Keep in mind that these locations are from 2012 and those growers may not be still in the business.
And the counties are: Brown, Butler, Cowley, Crawford, Doniphan, Douglas, Elk, Finney, Franklin, Greenwood, Harvey, Jefferson, Lane, Leavenworth, Linn, Lyon, Marshall, Miami, Montgomery, Nemaha, Reno , Shawnee and Wilson.
Your best odds are Jefferson and Leavenworth Counties, where there were seven growers in each county in 2012.
There were also four sweet cherry growers in each Butler, Franklin, and Montgomery Counties.
It's almost the end of wheat harvest in Kansas, the biggest, greatest time of the year for hundreds of Kansas farmers and the crop that absolutely dominates this time of year. In the background, it's cherry picking time and the peaches are ripe at several south central Kansas orchards.
AWESOME!
Subscribe to receive top agriculture news
Be informed daily with these free e-newsletters
You May Also Like
---