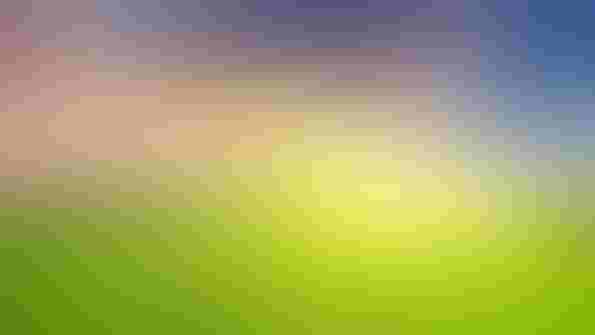 As spring approaches and preparations for planting season continue, it's an exciting time of year. I know many farmers and others who work in ag are particularly excited to put the past year behind them and start fresh.
Springtime is typically a time of hope and optimism for farmers. Maybe that's "in our blood" from remembering spring seasons of the past while growing up on the farm, or since the first spring we chose farming as our career. On the farm, we love the sights, sounds and smells that all tell us it's time for a new season and fresh start.
Hope and optimism are very important for anyone starting something new, and for farmers, in particular. After all, we're about to put a whole lot of time and resources in the ground – with the hope and expectation that good things will happen (our crop will grow, flourish and yield). It's critical that we believe and have great expectations for what's about to happen.
The practical side
On the other hand, it's also a good idea to focus not just on what we hope will happen based on our optimism for the upcoming crop year, but to bring some realistic practicality and planning into our thinking as well.
This isn't "downer" thinking – it's being smart and realistic about the full range of scenarios that could happen in our operation this year. It's about having plans for the reality of whatever scenario does end up happening – and being able to take action that's right for our operation, whether or not it's our ideal situation.
Failure to consider situations or scenarios other than our ideal can lead to us simply hoping and believing that things will or should go the way we want them to, while also feeling helpless to take action or change plans.
Take inventory
Here are a few questions to ask yourself as you build in this realistic planning approach and bring it alongside the natural hope and optimism of planting season.
Do I tend to naturally be more optimistic or pessimistic about the upcoming crop year? How can I balance my natural tendencies with the "other side of the coin"? Is there someone else (in my operation, a friend, a trusted advisor) I can talk to who has a different view than me?

In the spring, what does my outlook about the upcoming crop year generally lead me to do? For example, what types of actions (or lack thereof) do I usually take when it comes to making marketing plans for the new crop? How does that ultimately impact my operation by harvest time?

Once you recognize any tendencies toward being overly optimistic or pessimistic in the spring, you can take steps toward a more balanced view that can benefit your overall operation. If you find you have a hard time setting up flexible marketing plans early in the year when the crop's not yet in the ground, you might seek support from one of our market advisors.
The opinions of the author are not necessarily those of Farm Futures or Farm Progress. 
Subscribe to receive top agriculture news
Be informed daily with these free e-newsletters
You May Also Like
---