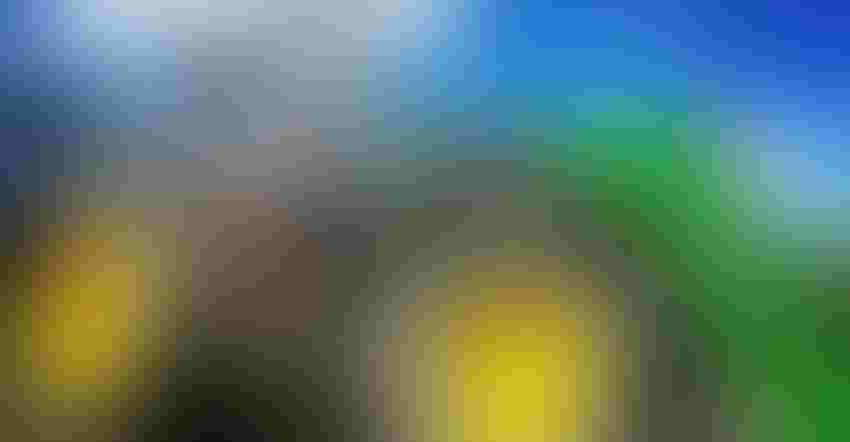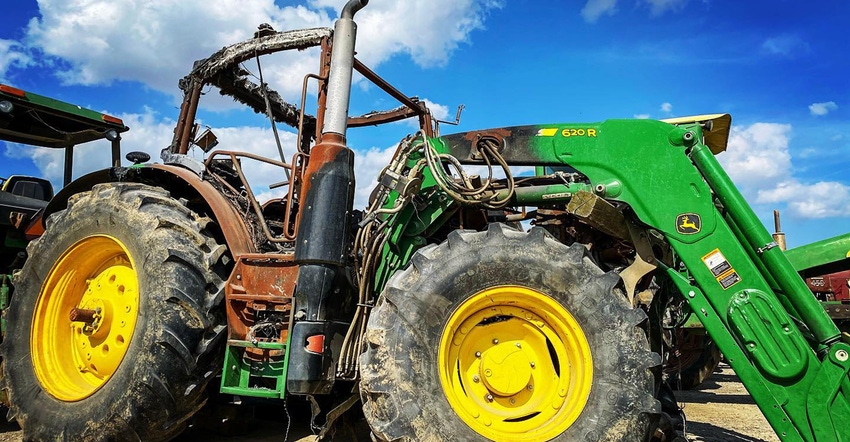 SUPPLYING SPARES: Bootheel Tractor Parts buys end-of-life "donor" tractors (125 hp to 620 hp) from insurance companies, OEM dealers, farmers and ranchers.
Shawn Archie
Call it the pandemic hangover, or yet another supply chain disruption. For whatever reason, finding replacement or spare parts during critical planting season may no longer be simple, easy and fast.
If your local equipment dealer can't find the part you need, what next?
"You have to get resourceful," responds Kurtis Koehler, who farms with family on a diversified grain, livestock and direct marketing operation in Pennsylvania and New Jersey. "Google is a great invention. You'd be surprised what you can find through eBay, other vendors, and other parts suppliers."
Here's trick number one: Pay attention to the part number.
"A lot of times these after-market supply places will use a specific part number and add their own prefix numbers to give it a unique number -- but it's still the same part," says Koehler, who is the ninth generation on a farm purchased from the Penn family in 1789.
"That can help you find things, or at least put you in the right direction."
Shawn Archie, President and CEO at Bootheel Tractor Parts in East Prairie, Mo., agrees.  
"We all have one friend and she's smarter than all of us – that's Google," he quips. "Google even has a feature that if you take a picture of the part, they search their libraries for whatever it is that looks like it."
Whatever search you use, look for something that gives the part a unique identity, like that manufacturer's number. Bearings, seals, and gaskets, for example, are made by a lot of other companies besides your OEM dealer. That means you can get parts from unconventional sources.
"One of my biggest aha moments is when I realized John Deere is an assembler of other people's components," says Archie. "For example, if you are a JD dealer and need to order a bearing, you'll order it from John Deere but it may come in a Timken box; They buy bearings from a bearings manufacturer."
"Just look at the bearing," he explains. "It will have a manufacturer's number on it. There's a bearing interchange website that tells you if one bearing fits a Caterpillar, CaseIH, Deere – you have to do that research."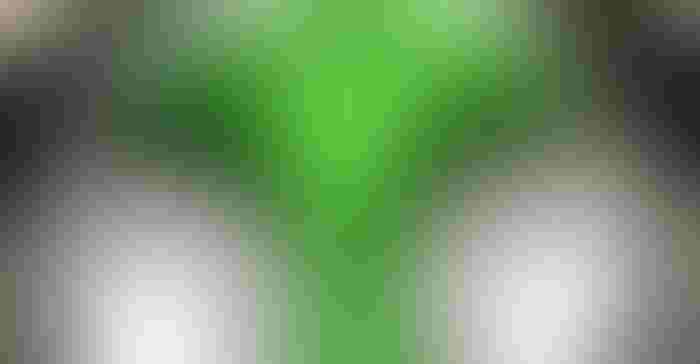 Identification numbers, such as the ones seen on this front MFWD Axle Assembly, can help start your online search for replacements.
"Right now we can't get clutch disks for transmissions we are building, so we are sourcing them from wherever we can find them," adds Archie. "Sometimes we use the OEM number and find out someone else makes it for something else -- but it's the same part."
"If your dealer doesn't have an oil filter in stock, you have to figure out how to get it. Maybe you can go to your local auto parts shop or big truck dealer to find it. It won't have a JD sticker on it, but it will work."
Koehler, who worked as a mechanic at a Deere construction site before coming back to farm in 2011, says one of the biggest parts disruptions happened last fall when Deere went on strike.
"That really tightened up that side of the industry really hard," he says. "We're not a Deere-only farm, but for fall harvest we run a Deere combine and we were told backordered parts might not come for a month or even eight weeks."
The strike also slowed shipping. "When you are pulling parts from other places, they were no longer arriving in a day or two," says Koehler. "A lot of times it was three or four days when you're shipping UPS across the country."
"It seems to have straightened out now, but it added to a bad situation that had started with Covid."
3 tips for planting season
So assuming your preventative maintenance program is topnotch and replacement part inventory robust, how do you avoid downtime during spring planting?
Start with a good inventory of critical 'wear parts.' They are easier to find and usually most companies have them in stock. "It's the parts that break that aren't supposed to break that throws you off," says Koehler. Even so, you can't stock every part that 'might' break. "How much capital should you really have tied up in spare parts? It's a dilemma."

Think outside the box when you can't find parts at traditional sources. Go online, note manufacturing numbers, and look for similarities. Have a key list of five sources you can go to. Bootheel is one source; others include TVH, Sparex, RDO Equipment, or Wearparts for ground-engaging components, for example. "You start with your most reliable and fastest-to-ship source, then go from there," says Koehler.

Tap your neighbors and friends who farm in similar operations. "You might find a neighbor you might have finished a week ago and borrow parts off him to get you by," Koehler says. "We've done it multiple times."
Slow decline
The spare parts business was already in slow decline when the pandemic and supply chain disruptions made things worse, says Archie.
"The consensus is that the national parts supply shortage is going to get worse before it gets better," he says. "We knew this was real when we started getting calls from people asking us to stock $40,000 or $50,000-parts, 'just in case.' That's a mindset that shows that if something big goes down, they're not expecting to get it replaced. But, if you can't get an oil filter, how are you going to get a new or used transmission?"
Bootheel Tractor Parts buys end-of-life donor tractors from across the country and hauls them to its facility in East Prairie, Mo. where they are cleaned, inspected, and dismantled for parts, then stored in 150,000 sq. ft. of climate-controlled warehouse space before being shipped out to customers. Its pre-Covid business model was to buy and dismantle 250 tractors a year and sell parts nationwide, half to farmers and half to dealers. On occasion, they buy OEM parts, if they are rebuilding an axle, for example.
"When Covid started and we didn't know better, we split up, worked in small groups, worked outside – anything to not cause a massive shutdown," Archie recalls. "But we didn't dismantle and inventory every day. It gave me time to look at different options, which led us to some 'finds.' We realized some parts are interchangeable and that allowed us to see the value in those parts. A lot of times we found out the part number was different but it was the same part, or needed a little modification."
Archie says two typical programs – Stock order and Machine down – were impacted by supply chain issues, mainly from labor shortages due to illness or family care disruptions.
"The OEMs experienced supply chain disruption from their own suppliers," says Archie. "When you have that problem, plus labor shortages, it just multiplies. In our case, if you can't get tractor parts inventoried, you can't get parts ordered. It was a trickledown effect."
"From the beginning of Covid there was uncertainty, with people working from home, quitting, or having to stay home to watch children; that caused us to be less efficient with our daily process, and it's been a challenge to get that back."
Subscribe to receive top agriculture news
Be informed daily with these free e-newsletters
You May Also Like
---