The Farm Bill expired Oct. 1, same day the federal government shut down. Congress can't agree on a budget. A main point of contention is funding for the new health care law, the Affordable Care Act, known as Obamacare. How is this federal government shutdown affecting Iowa farmers so far? What do they have to say?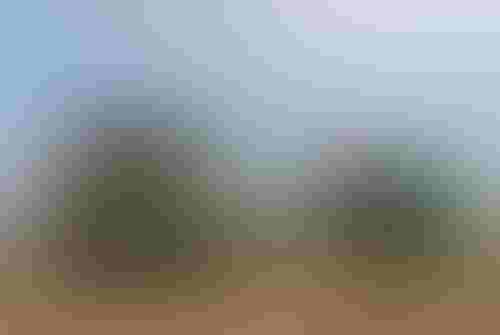 BUSY HARVEST: At harvest this fall farmers are aggravated by failure of Congress to pass a new farm bill. Expiration of 2008 farm bill Oct. 1 is unlikely to prompt lawmakers to pass a new farm bill soon. Popular programs (food stamps, program payments, crop insurance) remain in place and won't stop functioning.
Merlin Komarek of Protivin in northeast Iowa says: "There are times I'd like to boot each Congressman out of office and the president too. If anyone else performed their job so poorly, they would not be employed. The politicians in Washington, D.C. are too bull-headed to compromise on a farm bill. Then they shut the government down. The first people to not get paid are our military personnel, who are doing a heck of a lot more good for our country than our Congress is, and all the way up to and including our president."
Farmer sees a remedy to inaction of Congress—don't pay them!
Komarek adds, "There is one easy remedy to solve this: Congress and the president are the ones who should not get paid during a shutdown. Also, they need to buy their own health insurance like everyone else, and if they want to have 'Cadillac' coverage, it's their expense to be covered by money from their own pockets!
"When Congress considers raising its own salaries," he says, "the public should vote on it. When Congress votes themselves a pay raise, like they do periodically, that's the dumbest thing I ever heard of. When I'm working and I think I deserve a raise, I can't just say 'pay me more.' We have a do nothing Congress."
Federal shutdown is affecting Iowa farmers in several ways
Talking with Iowa Secretary of Agriculture Bill Northey today I asked him how the shutdown and slowdown of USDA agencies and functions is affecting the Iowa Department of Agriculture and Land Stewardship. Northey explained that IDALS employees who work in his department's Soil Conservation Division out in the state actually work in offices of USDA's Natural Resources Conservation Service, which has an office in each county. It's a federal-state partnership between NRCS and the local Soil and Water Conservation Districts in Iowa. Each county is a SWCD.~~~PAGE_BREAK_HERE~~~
NRCS offices are closed during the federal shutdown, so the state-employed soil and water conservation employees in SWCD offices have to find another place to work out of. Conservation district employees, those paid by the state of Iowa, are being allowed to set up temporary offices in ISU Extension facilities in the counties," says Northey. "Some have found other locations. ISU Extension is great to work with. We really appreciate Extension helping us and our employees."
Contact IDALS with soil conservation questions during shutdown
The Iowa Department of Agriculture & Land Stewardship's employees who work in NRCS facilities will be working from alternate locations. During the federal shutdown, IDALS conservation employees can be contacted through the state ag department's office in Des Moines. Iowans with questions for state soil secretaries and state soil technicians can contact the IDALS office in Des Moines at 515-281-5258 for assistance.
"All other areas of the Iowa Department of Agriculture are continuing to operate. We will continue to evaluate any further impacts from the federal government shutdown," says Northey.
Lack of price data due to government shutdown disrupts livestock pricing
Farmers are affected by the shutdown if they market livestock, says John Otte, farm management editor for Farm Progress. An extended government shutdown will introduce inefficiencies in the ag commodity price discovery mechanism. Sketchy data on cash market prices will diminish market transparency. Futures traders will have more difficulty getting reality checks from cash market transactions.
Expiration of farm bill is a little different than shutdown of USDA agency functions
The farm bill expired as of Oct. 1 and there hasn't been a huge outcry among farmers who are busy with harvest. Farmers have grown immune to the inability of Congress to agree and pass a new farm bill. "I think farmers have gotten tired of talking about it," says Craig Hill, a Warren County farmer and president of Iowa Farm Bureau. "The farm bill debate in Congress has gone on and on and every month there is lack of progress. We don't hear as much from farmers as we did earlier; farmers are frustrated."~~~PAGE_BREAK_HERE~~~
Dozens of programs administered by USDA will end if a new bill isn't passed or if there isn't an extension of the 2008 farm bill. Several food aid, rural development and other ag programs are among those now being hit. USDA will be forced to cut back its efforts to promote American agriculture abroad, and USDA won't be able to enroll acreage in the Conservation Reserve Program—if the shutdown continues.
The more pressing farm bill deadline will come on January 1
"Although the farm bill expired October 1, it's unlikely to spur Congress to complete a new farm bill," says Northey. Widely used programs such as food stamps, subsidy payments and crop insurance all remain in place. The deadline that looms huge is January 1, 2014 when a 1949 farm law requires subsidy prices to begin to increase, starting with dairy products. It could double the price consumers pay for milk to $7 a gallon. Wheat and other farm commodities would be affected sometime later in 2014.
The failure of Congress to pass a farm bill before the deadline isn't uncommon. The last three farm bills—1996, 2002 and most recently 2007—were finished and passed a year later than expected. The 2008 farm bill expired once previously, on October 1, 2012. Congress finally passed an extension early this year. White House and Congressional leaders have said they won't be willing to support another extension of the 2008 farm bill. That puts pressure on congressional leaders to do something.
A long-term delay in getting a new farm bill passed would revert back to a 1949 law. U.S. Ag Secretary Tom Vilsack says the farm bill doesn't have as much priority in Congress as it should. He says USDA is preparing for the 1949 law to kick in, and will be seeking ideas and input from people on how they think it would be best to do that. Meanwhile, Congress is expected to hold meetings this month to make another attempt to write and pass a final 5-year, $500 billion farm bill.
Subscribe to receive top agriculture news
Be informed daily with these free e-newsletters
You May Also Like
---