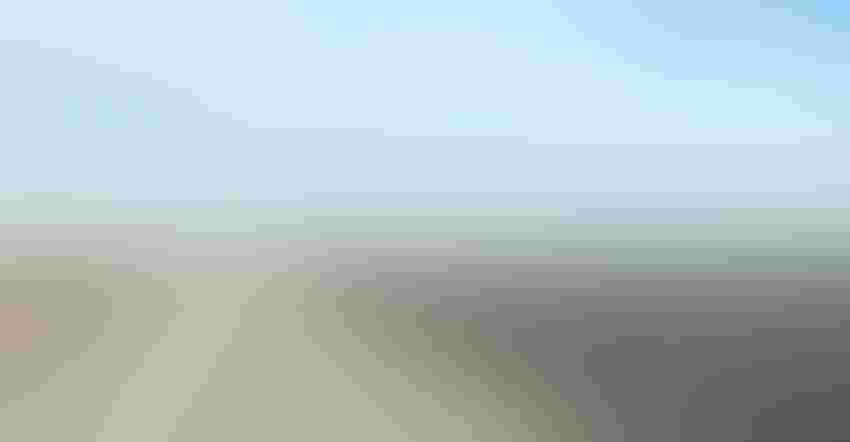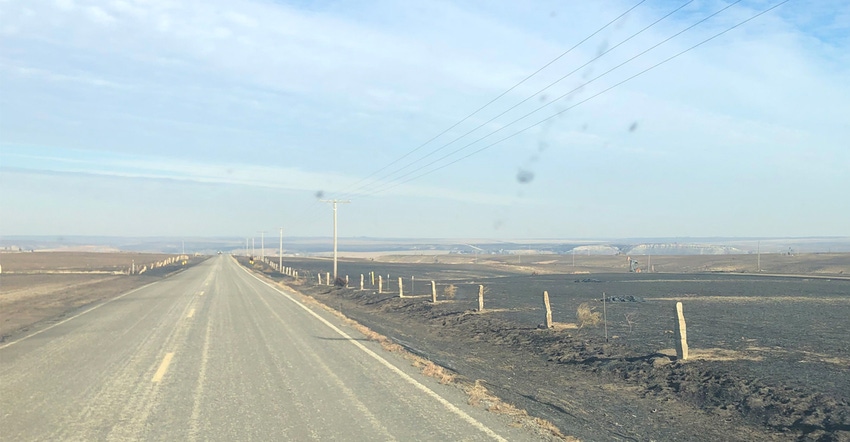 ASHES: Once again, Kansas farmers are faced with picking up the pieces from wildfires, Dec. 15. While nothing can fully heal broken hearts, it's important to remember that help is on the way — and from so many who've been here before.
Courtesy of Kansas Livestock Association
I've lived in western Kansas now for 21 years, and I thought I'd seen every imaginable weather pattern and disaster. Ice storms, blizzards, wildfires and tornadoes: What more could nature throw our way?
My grandparents told stories of living out here in the 1930s — and until Dec. 15, I never fully could imagine the magnitude of the dust storms they survived.
The weatherman warned we'd see extreme straight-line winds, so I prepared as best as I could. I put yard furniture away and tucked my trash carts up by the house. But nothing could prepare me for the wall of sepia-toned dust that rolled through Dodge City on that morning and hung in the air long after dark. The sound of my roof creaking as the wind shrieked at a constant decibel kept me alert for hours. And then I waited with my neighbors, without electricity, as our linemen raced to keep up with downed power lines all across the grid.
Meanwhile, there were reports from north of us of wildfires decimating cattle ranches, and taking houses and farmsteads in minutes that had survived nearly a century on the Kansas plains. The Four County Fire would take days to be contained and would burn more than 100,000 acres in northwest Kansas — in addition to several other fires across the state. And more than 1,000 head of cattle would be lost directly because of wildfire, and thousands more would be in peril for lack of grass.
Wheat farmers shared photos of twisted, wind-blasted wheat shoots left in fields scoured of every scrap of no-till ground cover. High tunnels were blown and twisted, an expensive loss for growers of high-value crops.
As I went to bed that night, in the eerie silence after the storm, I knew that once again, devastation had visited Kansas. And Kansans would do the best they could to help their neighbors.
Response
In the past week, the agriculture network in this state roared into response.
Overnight, the Kansas Livestock Foundation, the charitable arm of the Kansas Livestock Association, made its donation portal live once again at kla.org. Having learned from each tragedy, the KLF has a process in place to marshal monetary donations from corporate donors and private residents into a central location. From there, they also have a proven process to equitably distribute funds, with every dollar donated going to farmers and ranchers affected by the disaster events. This process means the people on the ground can focus on their families and their livestock, and not have to manage a donation platform and the distribution of funds. It can also leverage large donations from companies, like Cargill's $100,000 donation for producers impacted by the wildfires and windstorm of Dec. 15.
Money for supplies and feed is just the start. Labor is usually the next concern for cattle producers trying to rebuild fence quickly. HitchPin, the online labor platform, is donating its services to connect those who can provide or donate labor and products to farmers in need. This is especially helpful to connect donations of hay with truckers, for example. Visit hitchpin.com and learn more.
The Kansas Department of Agriculture's page, agriculture.ks.gov/recovery has more information about recovery efforts and resources available. And after years of disasters of this scale, the state also has a special emphasis on helping farmers and ranchers through the emotional distress of losing their livestock and their farmsteads, at kansasagstress.org.
The road ahead
I would give anything for this to be the last major disaster to hit farm country. But I don't think it will be.
I wish I had the right words of comfort for our neighbors in pain. But nothing I can write will take that ache away.
All I can say is that if you or your neighbors are hurting because of these natural disasters, you need to know you aren't alone. There are people who've been through this and will help you however they can. They've had to rebuild fence and watering holes. They've had to dispose of cattle that represent generations of breeding. They've sat in meetings with government officials, working to help them navigate programs. They've sat with a friend whose world is gone.
And they'll be there for you, too.
Subscribe to receive top agriculture news
Be informed daily with these free e-newsletters
You May Also Like
---