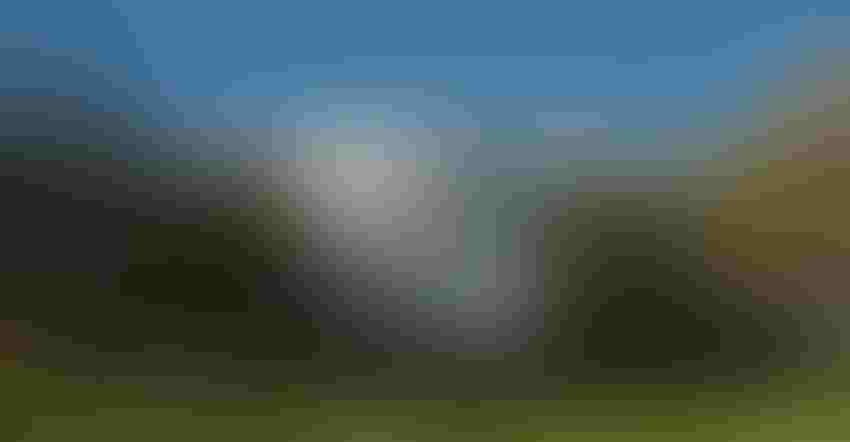 MAKING THE CONNECTION: The Biden administration has been busy with executive orders, but farmers and ranchers also have opportunities on a range of Western ag issues.
Rudy Sulgan/Getty Images
The Family Farm Alliance board of directors typically meets face to face once per year at our annual meeting, which has, in recent years, been held in Reno. One of the key orders of business is the development of priorities and initiatives for the upcoming year. This year, we had to make the tough decision to cancel our on-site meeting due to the COVID-19 restrictions in place in Nevada. Instead, we conducted a series of virtual Zoom calls and came out with a new game plan.
At the top of the list was developing a strategy to engage with the Biden administration. We're already talking to some conservation groups that have closer ties to the new administration, seeking to identify some low-hanging-fruit projects or issues that can be addressed to further demonstrate success and build trust. Working with constructive conservation groups and coalitions like the Western Agriculture and Conservation Coalition will be critical in the coming year.
We'll be wrapping our message into larger issues important to this administration and this Congress (e.g., tribal concerns, climate change, environmental justice). For example, we need to be talking about the value of irrigated agriculture to our nation's food supply and its value to the economy, where Americans pay a lower percentage of their disposable income on food than any other country. In some cases, the impacts from new climate change policies to rural, disadvantaged communities could be severe.
With this administration, Native American tribes will play a major influence, although it's difficult at this time to see exactly how that will materialize. Working collaboratively with tribes in many places will undoubtedly contribute to economic recovery, a Biden priority. Many of our members have had positive tribal engagement in places like the Four Corners region in Southwestern Colorado and Washington's Yakima Basin.
Challenges ahead
Based on comments made by certain litigious environmental groups, we'll likely need to ramp up our vigilance to curb proposed agency regulatory actions that threaten Western irrigated agriculture. For example, public grazing rights in upper watershed areas need to be protected, since those actions are directly tied to watershed health and yield. We will need to think outside of the box and provide on-the-ground examples to prove our points.
"Climate-smart" agriculture will be a top priority with the new administration and this Congress. We will push for continued support of grants and pursue innovative financing opportunities, particularly in the area of "payment for ecosystem services." We need to share stories about what water managers throughout the West are doing to face this horrific drought.
For example, in the Yakima Basin, water users are working with Trout Unlimited to develop a water marketing analysis, with financial assistance from the Bureau of Reclamation. The intent is to create a smart market that leads to a streamlined ability to move water around without impacting farms.
In the coming year, it will be critically important to share our stories, and open up our farms and ranches to congressional tours, once the pandemic is behind us.
Keppen is executive director of the Family Farm Alliance.
Subscribe to receive top agriculture news
Be informed daily with these free e-newsletters
You May Also Like
---