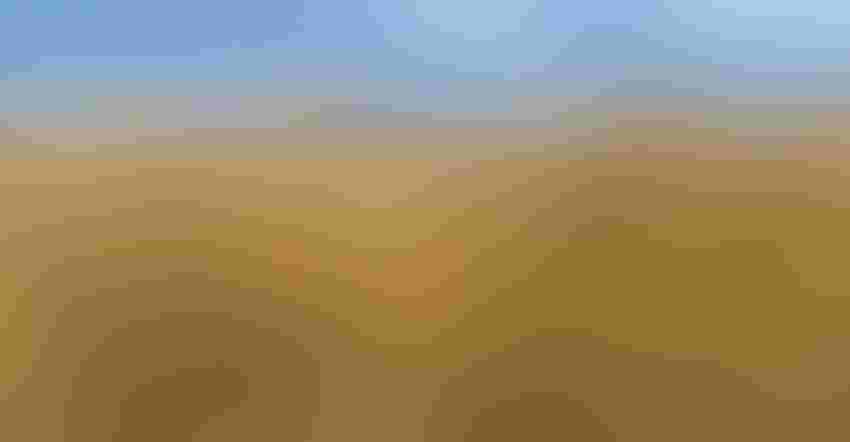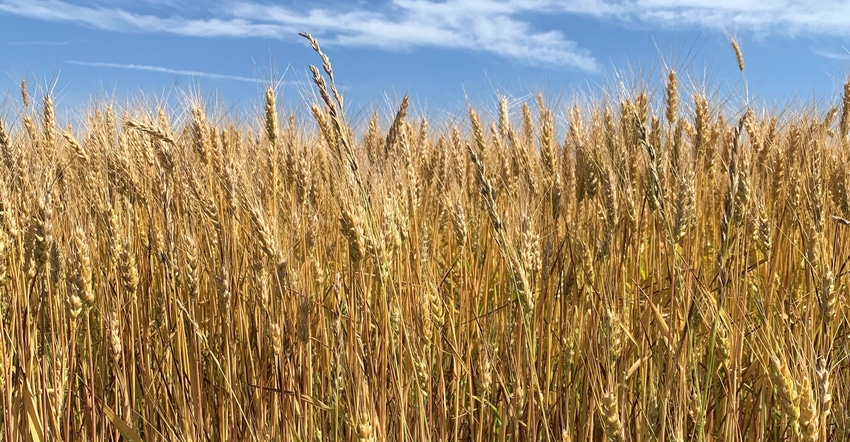 MAJESTIC BEAUTY: Capturing this photo almost cost me a truck repair bill, but in the end, the result was worth it.
Joy McClain
It was magic hour. The wondrous evening glow swam across waving wheat that stretched on for acres. Not another car was in sight. Compelled to capture it on my phone, I veered to the edge of the road and jumped out. "America the Beautiful" floated through my mind … "for amber waves of grain." I squatted down, getting a close-up of perfect wheat heads. Out of the corner of my eye, I thought I saw my truck roll.
My legs moved like they hadn't in years, and I proved what I had only read about — it is difficult to open the door of a moving vehicle. Somehow, I pulled myself in and up by the steering wheel. Thankfully, there were still no cars. I hadn't traveled very far, but it felt like I had officially lost my mind. Just how does one forget to put their car in park?
A bit jelly-legged, I drove on to my daughter's home. Since the end of February, I had gone there almost daily, or stayed overnight with her three young sons, while she and her husband traveled to neonatal specialists for appointments and hospital stays. The elation of identical twin boys shifted to concern, to unknowns and unanswered questions, to hard news to digest. One baby would not survive; the other baby was at great risk.
By that evening, I had forgotten everything I learned in driver's education; we were all running on empty. Sleep deprivation and constant fluctuations in my daughter's circumstances had obviously left me slightly incapable of safely operating machinery.
Life and loss
Two weeks later, on another stunning evening, those sweet boys were delivered during an emergency cesarean section. Baby Benjamin lived a couple of minutes and then passed away in his father's arms. Baby Logan was whisked away to the neonatal intensive care unit, barely tipping the scales at 3 pounds.
For the next two months, he slowly gained and grew in strength. We witnessed our daughter navigate through the muddy and complex waters of grieving one son while welcoming another. But we got through.
Summer sunsets and all things green and blooming brought us familiar, quiet comfort. I suppose everyone has their place where grief can best run its course.
For my family, I could not have imagined a more fitting place to heal, process and be filled with gratitude than smack in the middle of farmland, where life abundantly displays miracles every single day. We have incredible wonder to look forward to. There's another grandson to enjoy and dote on, and there is one in heaven who we will one day see, healed and whole. 
The drive to our daughter's house is still magnificent, especially in the evenings. I've had some naps, and our hearts aren't quite so raw. And we are just as thankful as ever to be folded in among cornfields and stars, compassion and blessings.
McClain writes from Greenwood, Ind.
About the Author(s)
Subscribe to receive top agriculture news
Be informed daily with these free e-newsletters
You May Also Like
---