Someone gave us a $75 gift card to a restaurant we've come to really like. It's called Baggar Dave's, a place featuring custom-made hamburgers, which I'm into, and craft beers, which I'm not. But they also have custom-made sodas, and I am in to that.
Related: Bankers brace for more tough times in Ag
They did have custom-made sodas, that is. Word came across Facebook, where else, that their two-year adventure in the restaurant business came to a close, just after Christmas. That seems like an odd time for a place with beer for sale to close – just before New Year's. Anyway, their five locations are supposedly closed, locked up, gone.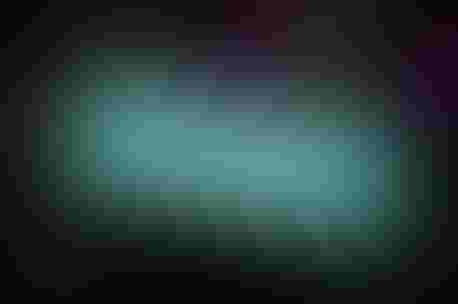 Tough times hit small restaurants, even small chains, changing business plans. (Thinkstock/zoom-zoom)
I'm glad we only had about $13 left on our gift card. Then I got to thinking, what if someone gave their friend a new gift card for Christmas? Then what? That's a story for another day.
This isn't the only restaurant to close up recently. A quaint Italian restaurant in Shelbyville closed about six weeks ago. It had become one of our favorites too, priced about like the more expensive Italian chains, but with more atmosphere, this one housed in an older building in the county seat town.
A mutual friend and his wife apparently went there a few weeks ago, only to find the doors locked up. Apparently the same owner has a similar establishment in Greenfield, another 20 minutes from us. Apparently it's still open.
Meanwhile, the same small rental location in a strip mall near the town of Trafalgar is now on its third bakery in less than two years. Obviously, farmers aren't the only ones struggling these days. Was it poor planning, improper management, or just a tight economy where people don't have as much money to spend on eating out? If you go to some of the more popular places to eat, even today, it's hard to believe that's the root cause.
In some ways farming is like the restaurant business – no two farms are quite the same. No two farms or restaurants are run by the same people, even if the restaurant is a chain. I can even tell you where a McDonald's, Long John Silvers, Joe's Crab Shack and Hardee's went out of business. Sometimes it's about management and marketing strategy, not just the business environment.
Different restaurants have varying levels of capital to draw on in lean times, too, just like some farm operations have more capital behind them than others. Some restaurants are owned by giant companies; others, obviously, aren't owned by outfits with as much behind them.
Related: Strategies for managing fixed costs in 2016
All this is to say that while here's hoping all farms survive this downturn, don't be surprised if some don't, or if they at least change how they operate. There are so many differences in amount of debt, price of cash rent paid, amount of labor on board and machinery overhead that it would be impossible to think all of them would sink or swim together. They won't. Many will swim, some will struggle to stay afloat. It's part of free enterprise, and it applies to more than restaurants. It applies to farming, too.
Meanwhile, does anybody have use for a gift card with $13 left on it to a restaurant no longer in business?
Subscribe to receive top agriculture news
Be informed daily with these free e-newsletters
You May Also Like
---