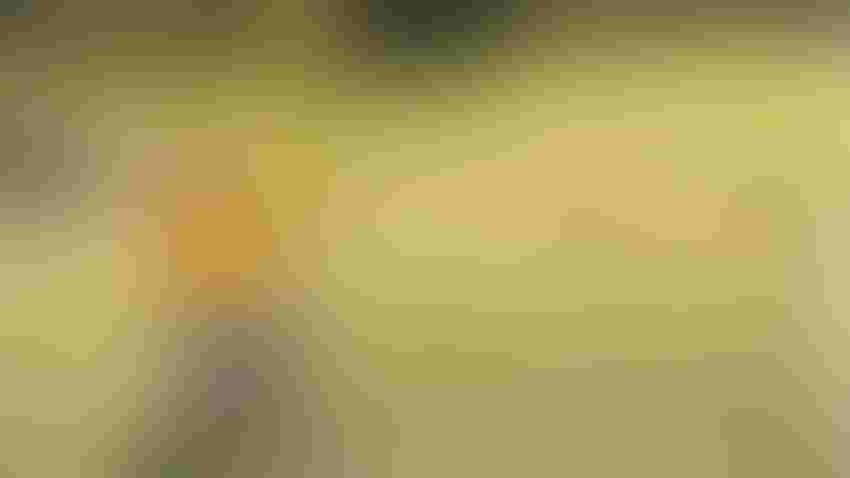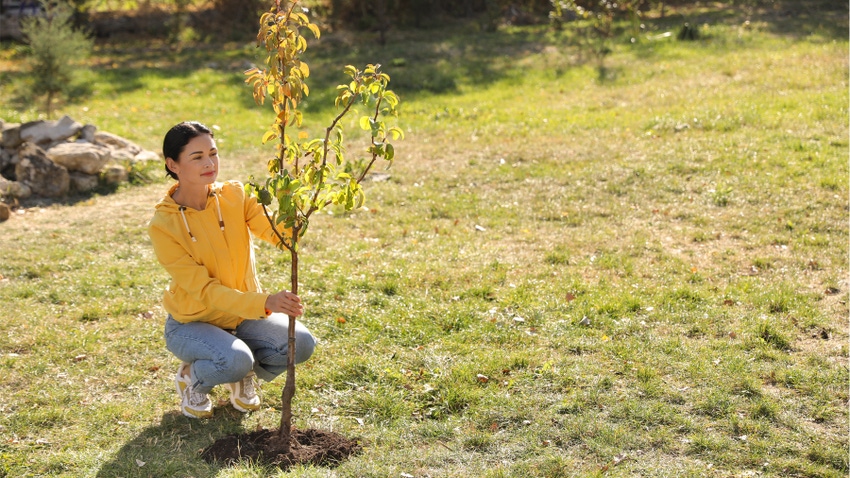 IN THE GROUND: Springtime is still optimal for tree planting, but planting in the fall has several advantages.
Liudmila Chernetska/Getty Images
Springtime is often considered optimal for tree planting, but fall has its advantages.
For one, tree nurseries are typically not as busy this time of year, and there may be discounts on buying trees. We are also going into a period where temperatures are cooling down, not warming up, which often gives young trees more time going into winter without as much additional stress of planting, heat and drier soils.
While the benefits are clear, there are management practices that can help improve the success of fall plantings. Just like in the spring, there are planting dates — depending on where you are located — for optimal planting success going into fall.
North Dakota State University Extension says that you need to give the roots of trees enough time to become established before winter sets in.
Planting dates
Roots will keep growing until the soil temperature drops below 40 degrees F, so the planting deadlines for northern North Dakota, for instance, are earlier than in the south. The same would be true for any region.
In my own part of northeast Nebraska, I will see tree spades running up and down the road planting trees in the area, depending on the weather, until early November. While planting after the optimal time could still be successful, there is more risk, especially with evergreens.
To give an example, in the northwest portion of North Dakota, the last optimal fall planting date for trees would be about Sept. 16. In contrast, the last fall planting date for the southeast portion of the state is Oct. 1. For locations south of this region, trees can be planted into late fall, as long as the weather allows, but this gives you an example.
Trees need to be planted so the root collar, that spot on the trunk where the roots begin, is just slightly above the soil line. Planting too deep can be a death sentence for the tree, perhaps not right away, but as the tree ages.
The tree should be watered thoroughly after planting and checked regularly through the first weeks. NDSU says that trees need 10 gallons of water for each inch of trunk diameter per week, but there is no need to water if you have received ample precipitation. Watering should continue until the first hard freeze, to help the tree roots establish before winter.
Staking and mulch
In the windy parts of the country, staking can help stabilize the tree. But if you are using wire guides, make sure you insulate them with an old piece of water hose or some other plastic to avoid wire touching and eventually growing into the tree trunk. Staking should not be very tight. It should allow the tree some movement to encourage a strong, healthy root system.
Maybe the most important planting practice is mulching. Using bark or wood chips will help conserve moisture, keep weeds under control and temper extreme temperature changes to protect the roots. Mulch also protects the tree from errant lawn mower drivers. As NDSU recommends, mulch should be 3 feet in diameter, 3 inches deep and not closer than 3 inches to the trunk.
With fall planting, there may be a need to wrap the tree trunk to prevent sun scalding. Tree wrap, plastic piping or wildlife netting work well to protect the trunk and keep rodents and wildlife from destroying the tree over the winter.
Learn more on fall tree planting at ag.ndsu.edu.
A news release from NDSU Extension contributed to this article.
Subscribe to receive top agriculture news
Be informed daily with these free e-newsletters
You May Also Like
---