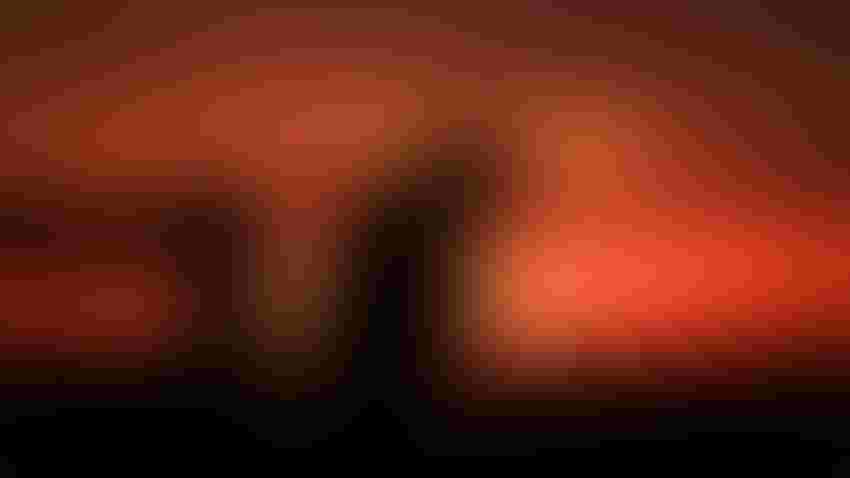 DON'T GET DOWN: Days are getting shorter, and temperatures are getting cooler. Depression can creep up on anyone this time of year, but there are resources to get help and feel better.
ImagineGolf/Getty Images
Do you find some days are just too hard to deal with? Nothing has gone wrong, but it is a very down day. This is one of those days.
As the days get shorter and the nights are longer, it is hard to be your cheerful self. According to many articles that I have seen recently, those of us who live in the rural areas of our country are more likely to get moody or become depressed.
Depression is real, and it is not just the blues. It can be brought on by many of life's circumstances, such as a death in the family, concerns about finances or becoming an empty nester.
Being sad or blue for a day or two is not depression. Depression takes many forms and can be debilitating.
The Pennsylvania Department of Agriculture has partnered with AgriSafe Network to connect farmers to mental health resources and health care professionals.
The AgriStress HelpLine for Pennsylvania is available 24 hours a day, seven days a week. Farmers can call 833-897-AGRI (2474) to speak to a health care professional.
With a $500,000 grant from USDA's National Institute of Food and Agriculture Farm and Ranch Stress Assistance Network, the Pennsylvania Department of Agriculture carries out programming to address farmer stress and suicide.
The grant also provides support for mental health resources available through the Center of Dairy Excellence to increase mental health awareness and reduce stigma.
Addressing mental health isn't easy. These conversations are not easy, but they may save a life.
I recently attended the funeral of a dear 90-year-old cousin who lived a full life. She was known for the letters that she wrote to people all over the country. It was a joy to receive her letters. Those of us there were challenged to add letter writing to our own lives so we can brighten a day for someone.
As we move into November when the days are short and the nights are long, reach out to a neighbor or friend. A text, a call, a visit or a note can make all the difference in a person's day.
Gregg writes from western Pennsylvania. She is the Pennsylvania 2019 Outstanding Woman in Agriculture and is a past president of American Agri-Women.
Subscribe to receive top agriculture news
Be informed daily with these free e-newsletters
You May Also Like
---