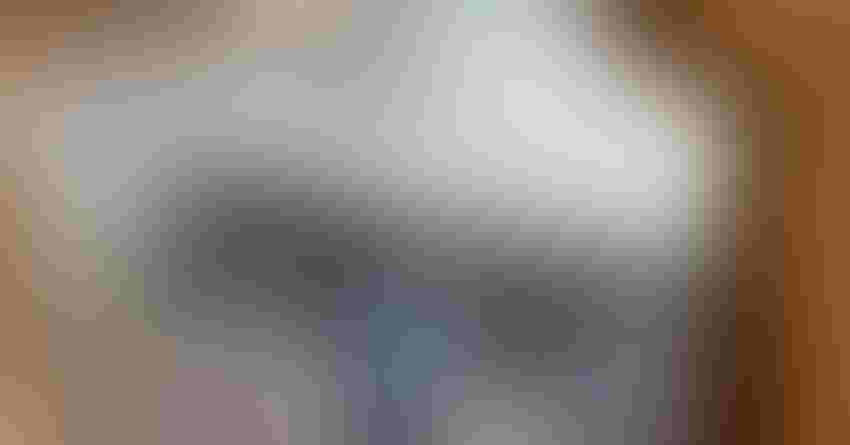 The first edition of Delta Farm Press was printed in 1943.
Brent Murphree
Digital issues of Delta Farm Press now available
I had someone tell me the other day that they keep a copy of Delta Farm Press on their bedside table. That's reassuring, in a way.
Well, at least it makes me feel marginally better than hearing that it's also a good read in the bathroom. Either way, it's good to know that our print edition is still read by a good number of people.
Some people have told me that they have cherished copies of the magazine. I have an old, yellowed Farm Press clipping from 40-plus years ago that I keep in a safe place.
I've had people pull out a Farm Press issue from neat stacks at universities and disheveled piles at equipment dealerships. I see them most often in farm offices or in farm trucks. The best is when someone has a print issue framed on their wall.
A print issue is tangible. It has weight and substance.
Our first edition was printed in 1943. It was a weekly supplement to The Clarksdale Daily Press in Clarksdale, Miss. In the 1960s it separated from the Daily Press and expanded throughout the Midsouth.
Southeast Farm Press and Southwest Farm Press were created in 1974. In 1979, Farm Press expanded into the Arizona and California market.
At one time about 40 people worked out of the Clarksdale office producing each issue.
Farm Press never missed a publication date, according to former editor Ron Smith. Even during an ice storm that shut most of the region down, a generator kept production running.
When the pandemic set in, Farm Press was able to maintain its print presence as everyone switched to working remotely. Today, the Clarksdale office is empty. Everything is done electronically from home offices across the four regions.
Farm Press can be found online as well. A daily lineup of articles is available on webpages for all four regions and subscribers can sign up for daily email newsletters.
Recently, complete print editions of Delta Farm Press have been added to the website. They are virtual versions of our print editions and are easy to flip through. There is even a viewing tutorial.
Beginning in January, some of our issues will be digital only. Those will remain in the format of print issues but will be able to be viewed only online.
Our subscribers are valuable to us, and we work hard to provide you with information to help make your farming or ranching operation more successful.
We are dedicated to meeting the challenge of delivering your Delta Farm Press not only in print but also as a digital magazine. The print edition will always be available in a digital format any time you need it. The digital issue will still be available to you in the weeks we do not print. 
Subscribe to receive top agriculture news
Be informed daily with these free e-newsletters
You May Also Like
---