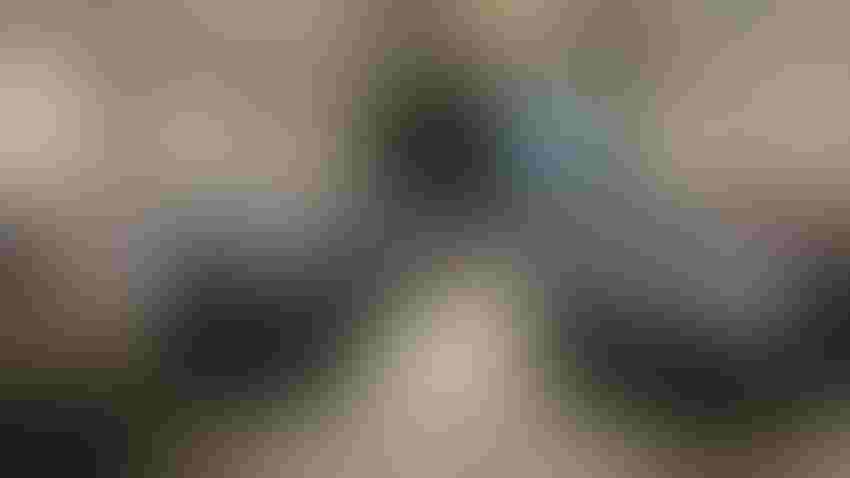 Attendees were welcomed to the 26th annual Conservation Systems Cotton and Rice Conference on Jan. 31 at the Crowne Plaza in Baton Rouge, La.
Delta Farm Press
The Delta is blessed with a wealth of agricultural experts – farmers, researchers, and representatives – who are willing to share their experience and expertise. I have learned so much already, and I am thankful for the opportunities to broaden my connections within the industry during these first few months on the job. 
I will be honest though. Shortly after coming on as a new writer, I experienced a rather discouraging week. It was riddled with schedule conflicts and postponed interviews. I found myself facing a deadline without an article in sight. Thankfully, an encouraging call with veteran writer, Forrest Laws, put an end to my pity party. He reminded me that meeting season was just around the corner, and it would give me plenty of story ideas. Boy, was he right!  
I have especially enjoyed this season and have attended some great events. These have been packed with Extension and industry updates, economic outlooks, and discussions centered around legislative decisions and the 2023 Farm Bill. In addition, many awards have been presented to researchers and farmers along the way.  
Listening in as folks engage, ask questions, and bounce ideas off one another has been incredible. It has also given me a good deal of collaborative opportunities that I cannot wait to write about. 
These adventures have taken me across the Delta states. Some include the University of Tennessee Cotton Tour in Jackson, the 2022 Arkansas Harvest Recap in Keo, the Row Crops Short Course hosted by Mississippi State in Starkville, and the Arkansas Crop Management Conference in North Little Rock. Plus, an array of annual production and association meetings. 
Most recently I made a trip to Baton Rouge, La., for the National Conservation Systems Cotton and Rice Conference. This impressive 26th annual event kicked off with an opening session on Jan. 31 – followed by 108 total presentations with 118 speakers from nine states.  
As you can probably imagine, my notebook is filled with story ideas. With more events on the horizon, I am also reminded of some practical things I have learned this season. 
First, double check the schedule of events. Otherwise, you may find yourself pulling into an empty parking lot because you arrived at the meeting a day early. I know firsthand.  
Second, check your belongings. It is easy to leave something behind, like your name tag on numerous occasions – or your boots in the hotel room in Starkville. Again, I know firsthand. 
Third, keep an eye on the weather. I say that as I write this commentary from Baton Rouge after extending my stay an extra night to avoid traveling back home on icy roads. 
And finally, make connections. I must say, it is a true joy to visit farms, talk with folks in the industry, and share the stories of agriculture in the Delta! 
Subscribe to receive top agriculture news
Be informed daily with these free e-newsletters
You May Also Like
---