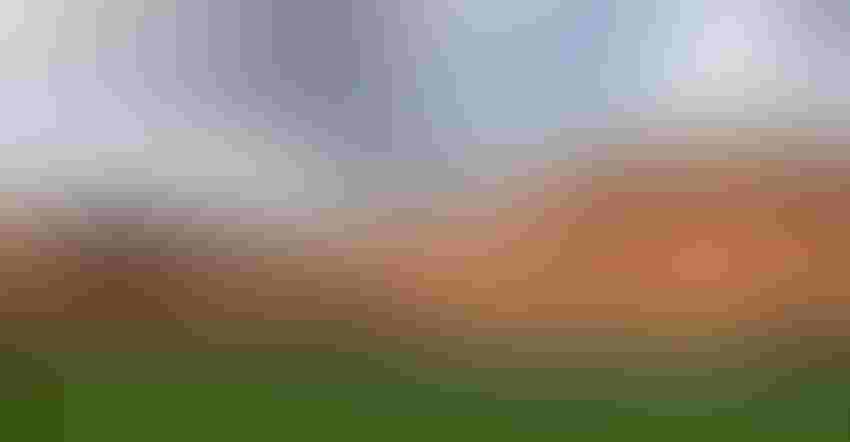 COLLABORATIVE APPROACH: To solve Western water infrastructure issues, groups will have to work together. That's the message to send to the Biden-Harris administration.
OndagoArts/Getty Images
Shortly after the November election, our organization prepared a set of recommendations for the Biden-Harris transition team, outlining how we felt our priorities matched up with theirs. Two of our priorities are addressing aging Western water infrastructure and advocating for collaborative conservation. And we asked the new administration to seek out Western producers to help lead those efforts.
It's critical our country continues to invest in water infrastructure. Western water infrastructure is aging and needs to be modernized. As Western hydrology continues to change and populations expand, the need to address water security only intensifies. 
By replacing outdated infrastructure with modern technologies, ranchers can do much more with less. This applies to on-farm conservation efforts, too. By leveraging data, insight, local implementation and pay-for-performance mechanics, we can transition to a precision-focused and outcome-based future. We called for the Biden-Harris team to support just such an initiative. 
Our goal is to find solutions to Western water conflicts that protect our national ability to feed ourselves, export food to others and continue to lead the world in agricultural production. At the same time, we need to find ways to accommodate the water supply needs of growing urban areas, energy development, recreation and environmental preservation.
Fair, balanced and long-lasting solutions will not come easily – they never have. Such solutions require visionary leadership and a firm commitment to sensible, workable policies.
Tailored approach needed
Federal water policy in the past has often reflected a one-size-fits-all approach. Sensible ranchers and conservationists know that the best water solutions are unique and come from the local watershed level. They know we need policies that encourage agricultural producers, nongovernmental organizations and government agencies to collaboratively work together in a strategic, coordinated fashion.
We must modernize and rebuild parts of the institutional water supply and delivery infrastructure now in place, so that Western water resources can be managed specifically, not generically. We must get a handle on changing weather patterns and assess how the agricultural landscape and water security will be impacted due to a changing climate. And we must develop a clear understanding of how the resulting limitations on our farmers' ability to feed this nation and the world is impacted when we take domestic agricultural lands out of production to move that water elsewhere.
For family farmers and ranchers, finding solutions to constantly emerging challenges is just business as usual. Nature, the markets and the government are always finding new problems to throw at farmers. Those who are not determined, resourceful and innovative do not succeed — at least not for long. The COVID-19 pandemic underscores the importance of safety and stability provided by domestic food production.
Water managers, ranchers and farmers are technologically savvy, innovative, resourceful and creative. They also are bringing those attributes to bear in planning for a future where "drought" may be a long-term or even permanent condition.
If the new administration is willing to take lessons from these proven problem-solvers, the result will be improved water management to the betterment of our economy and the environment.
Keppen is executive director of the Family Farm Alliance.
Subscribe to receive top agriculture news
Be informed daily with these free e-newsletters
You May Also Like
---