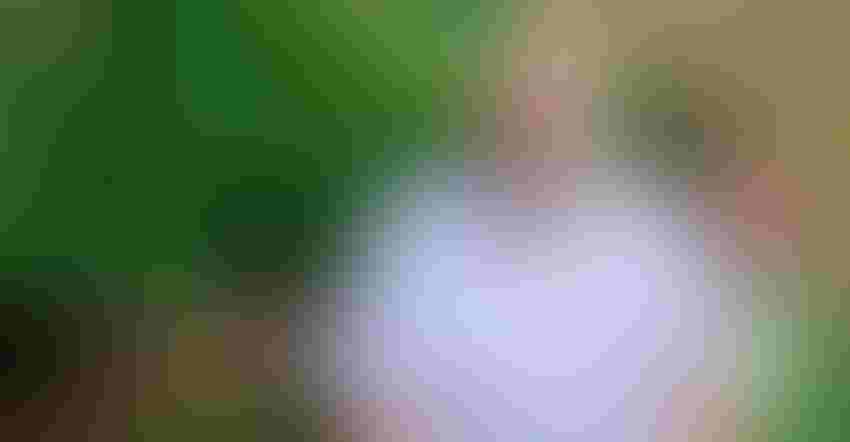 ADVISING YOUNG LEADERS: Joe Martin works with the Indiana FFA state officers, training and guiding them throughout the year.
Tom J Bechman
"Maybe for someone else, being the real you will be like being their lifesaver." — Rob Hays
This quote was taken from Rob Hays' retiring FFA state officer address in 2007. Rob was Executive Director of the Indiana FFA Association from 2018 to 2020. In September 2020, Rob died unexpectedly. Even though he only served as executive director for a short time, he left a legacy few will match.
I first met Rob as an FFA member at South Newton High School. I student taught there in 2005. He was in my animal science class. He would frustrate me, not because he was a troublemaker, but because, more times than not, he would leave my class to work on something FFA-related. The most frustrating part was that, even though he wasn't in class, he would always do well on his homework and tests — better than most of his classmates!
GONE TOO SOON: Joe Martin remembers Rob Hays (pictured) in his FFA Corner article. Hays died in September.
When I started teaching at Tri-County, I had many interactions with Rob — this time as a rival student in FFA competitions. But I had a lot of respect for Rob. He was a bright young man with lots of great leadership potential. I was happy to see him become a section director and then Indiana State FFA Reporter.
I thought a lot of his state officer team. They were a great group and it seemed Rob was the glue that held them together. He may have not been the one who was out front and always at ease on stage, but that's not what his team needed. They needed him to be exactly what he was, happy to do much of the behind-the-scenes work. He could cheer them up with his trademark deadpan sarcasm or motivate them with a word of encouragement.
Stepping up
He hit his stride when he began teaching agriculture at Warsaw High School. His students looked up to him, physically and figuratively. When I worked with a couple of his students once they became state officers, I could see Rob's influence. He fit well into his role as an adviser and was able to do great things.
When the state assistant director position came open, I was excited to see Rob apply. He was such a great fit. He hit the ground running. I could tell that he was in his element as a state staff member. He was unique. He was both logistically minded and highly creative and artistic.
It was really a logical transition for him to become executive director when the position opened. His compassion, knowledge, skill and drive made him the perfect fit. The only disappointment I have is that I won't able to see where he would have taken this organization next.
I miss Rob's dry sense of humor, the creativity he brought to everything, how thoughtful he was when working with the officers and staff, his rolled-up sleeves that you knew meant he was ready to work, his ability to look at a problem and immediately see a solution, the smile and witty remark he had no matter how tired he was. I miss Rob.
I hope he knows how much of a lifesaver he was to all of us in Indiana FFA. Thank you, Rob, for being the real you.
Martin is program specialist with Indiana FFA.
Subscribe to receive top agriculture news
Be informed daily with these free e-newsletters
You May Also Like
---