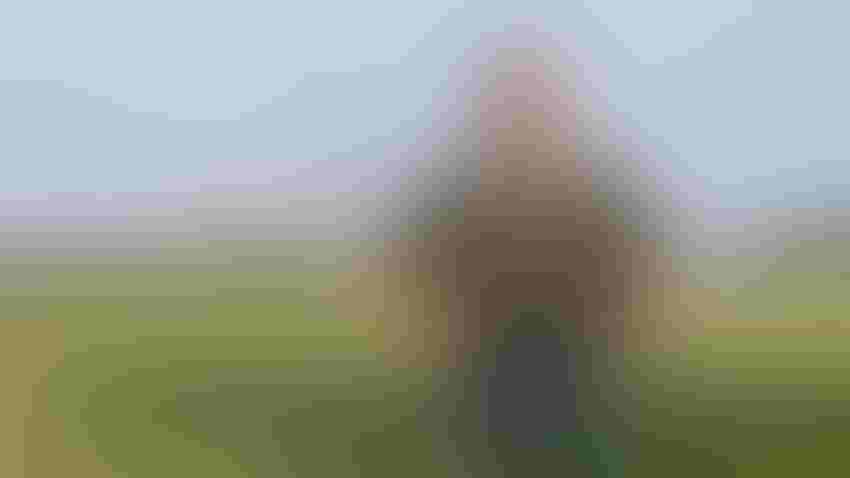 LOOKING TO THE FUTURE: New and beginning farmers and ranchers have plenty of obstacles to getting into production ag, but there are several programs on the federal and state level in Nebraska and other states that can help.
Ariel Skelley/Getty Images
Opportunities and support for beginning farmers and ranchers have long been core to discussions about agriculture and rural America. Whether through the broader farm bill or through various state and local efforts, policies and programs that target beginning farmers and ranchers are popular and widespread.
According to the U.S. Census of Agriculture from 2017, a little more than 25% of the 2 million-plus farms and ranches in the U.S. were operated by a principal producer that was a new or beginning operator.
The census definition allows for multiple principal producers on an operation — provided they are each involved in decision-making — so the total reflects many more operations than just those independently run by a new farmer or rancher, but it does show the significant presence of new or beginning operators taking on the opportunity and challenges to be a farmer or rancher.
In Nebraska, the 2017 Census of Agriculture numbers showed 46,000 farms and ranches, of which less than 10,000 included a new or beginning producer as a principal operator. The smaller percentage in Nebraska relative to the nation helps illustrate some of the challenges facing beginning farmers and ranchers and some of the push for policies that support them.
Economic challenges
When talking about the challenges facing beginning farmers and ranchers, the first items that generally come to attention are access to land and access to capital. Whether for purchase or for rent, the availability of land is limited, at least at price levels thought to be competitive for beginning operators.
The cash flow obligations to acquire land or pay market rents in highly competitive rental markets can stress beginning farmers in terms of profitability and financial stability.
Access to capital follows quickly behind as a primary constraint. Even a modest-sized operation can require a financial investment far beyond what a small non-farm business or working household may have.
The financial resources needed to even provide a down payment on land, buildings or equipment can be a significant challenge for a new operator. Accessing the necessary capital to purchase or rent ag resources and managing the financial position of a beginning operation can be a serious obstacle.
Access to programs can also be a constraint for beginning farmers and ranchers. Some programs such as the federal safety net of commodity programs, disaster assistance and insurance programs tie support to production or production history.
While that support can help producers of all sizes, to the extent it increases profitability and reduces risk over time, it also tends to drive up land values and cash rents — something that exacerbates the issues of access to land and capital.
Compared to other regions
These factors alone may help explain why Nebraska runs behind the nation in terms of the percentage of beginning farmers or ranchers. In a region that is more concentrated on large-scale commodity production, access to the land and capital required to operate a viable full-time operation can be challenging.
Further analysis of the census data by USDA's Economic Research Service shows the Upper Midwest and Great Plains regions to have the lowest percentage of beginning farms across the country, even as they have a larger share of federal farm program payments.
Beginning farmers and ranchers adapt as necessary to these challenges. There are larger percentages of beginning operations elsewhere in the country in part because the proximity to larger population centers in some regions of the country (and some regions of the state) provides more opportunities to start new operations focused on small, niche, diversified or value-added enterprises that might target consumers with direct or local sales channels.
Proximity to larger economic and employment centers also provides off-farm employment opportunities that a majority of beginning farmers and ranchers rely on to supplement farm earnings or bankroll investments in farm resources.
Opportunities too
While recognizing the challenges beginning farmers and ranchers face, it is also important to assess the programs and opportunities that exist to support them. As noted, beginning farmers and ranchers often tackle the economic challenges and constraints by adapting their production systems, enterprises and marketing strategies.
They tend to be more diversified than established farm operators and more focused on specialty crops and livestock, two broad enterprise categories that require more labor and less capital relative to large-scale commodity production systems. Beyond the necessary economic choices that beginning farmers and ranchers make, there are several programs that can assist along the way.
While the federal safety net of commodity support programs, disaster assistance programs and insurance programs offered through USDA's Farm Service Agency and Risk Management Agency were mentioned earlier as contributing to some of the challenges for beginning farmers and ranchers, they also include some provisions that specifically support beginners.
FSA also provides access to capital through farm ownership and operating loans that include some specific provisions for beginners and runs the Transition Incentive Program that incentivizes retired or retiring producers holding Conservation Reserve Program contracts to transition the land to a beginning farmer or rancher.
USDA's Natural Resources Conservation Service manages a large portfolio of programs that similarly help all producers and landowners with conservation efforts. Some of the cost-share and incentive assistance provided through NRCS programs specifically targets beginning farmers and ranchers, including higher cost-share assistance rates.
USDA's Rural Development agency provides assistance through its value-added agriculture grants program. With the increased focus of beginning farmers and ranchers on diversified enterprises including niche and direct-marketed production, the value-added program can particularly help small and beginning operations even as it is offered to all.
Nebraska opportunities
At the state level, The Next Gen program operated in the Department of Agriculture provides personal property tax exemptions to beginning farmers and ranchers, as well as income tax credits to owners of agricultural assets (land, buildings, equipment, livestock) that rent to beginning farmers and ranchers.
The income tax credit does not directly accrue to the beginner, but it incentivizes the owner to rent to a qualified beginner and provide access to land that might otherwise not occur. Legislative changes to the program in 2023 have increased the net worth limit for beginners to expand access and increase potential program participation. More information is available at nextgen.nebraska.gov.
Educational efforts are also a key to helping beginning farmers and ranchers, and Nebraska Extension offers several opportunities, along with many organizations.
One targeted effort of note from Extension is the Nebraska Land Link program (cap.unl.edu/landlink) that offers a mechanism for landowners and land seekers (operators) to make connections and build relationships that could result in a successful farm or ranch transition to a new producer.
For many years, beginning farmers and ranchers have been a focal point for discussions about the future of agriculture and rural places. Despite the challenges faced, many beginning producers have succeeded and are a core part of production agriculture across the country.
The numerous programs that support beginning farmers and ranchers are a testimony to their importance and a building block for producers that will be the foundation of future agricultural production in the U.S.
Lubben is the Extension policy specialist at the University of Nebraska-Lincoln.
Subscribe to receive top agriculture news
Be informed daily with these free e-newsletters
You May Also Like
---