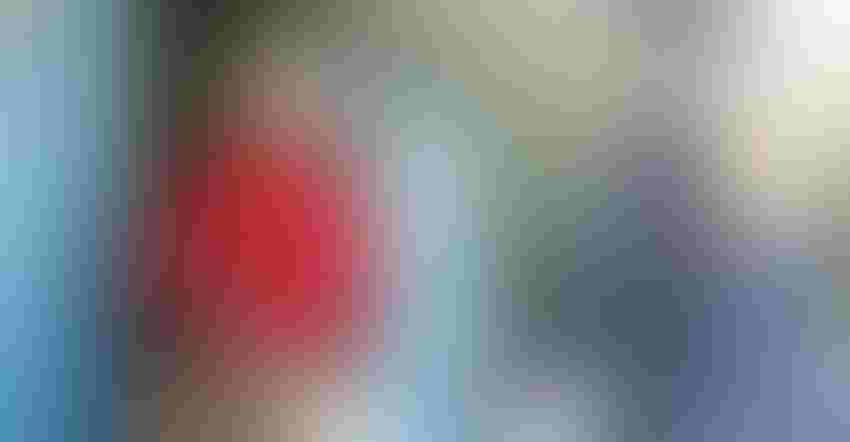 VOLUNTEER: This Thanksgiving, as you go around the table, why not commit to an act or acts of service for the coming year? When we volunteer in our communities and help others, we often help ourselves in the process.
eyecrave/Getty images
Next week we will gather our friends and family around tables full of food to celebrate Thanksgiving.
You might even participate in that hallowed tradition of going around the table and, one by one, reciting your own blessings. (Pro tip: Be the first to volunteer to share, or your cousin will share your idea first.)
But if you struggle to think of a blessing you've received, I challenge you instead to share a pledge to be a blessing to someone else in the coming year.
What specific way will you help others?
Tough times
It's been a rough 24 months, hasn't it? Some of you may be mourning the loss of friends and family, and this is the first holiday without them at the table. Some of you may be struggling with poor health, or business troubles, or any number of personal and professional challenges.
It may seem very difficult to find one blessing among all the struggles you're facing, I know. I've been there myself. We all have at some point in our lives.
But in those tough times I remember what a pastor taught me when I was younger and seeking answers: You can't always expect blessings if you don't try to bless others. Or, in his plainer speak, "When you help others, you help yourself."
"Giving" is in the name of the holiday, after all.
Close to home
There are needs in our rural communities that we can fill, if we just volunteer our time and our skills. You only have to look around and open your heart to see them.
Volunteer to fill boxes at a food pantry once a month in the coming year — and make a point of putting it on the calendar now. Be a driver for Meals on Wheels, and bring a smile and friendship to seniors in your community once a week. Volunteer with the blood drive that serves your hospital, and help save a neighbor's life after a farm accident. Step up to serve on the local volunteer fire department, or take a turn watching the church nursery, or just make it a point to take your elderly neighbor out regularly to run errands.  
Healthy communities need volunteers to fill the needs that government programs can't fill. And the need is there beyond the holidays.
Better to give
When you volunteer your time and skills, no matter how grand or how small the actual activity, you're choosing to invest in your community. You're making a statement that your neighbors are more important to you than the many other things that you could spend that attention on.
Volunteering our time in service to others is the price we pay for this ride we call life.
Is it easy? No. Will there be people who take advantage of your giving? Probably.
Is it still worth it? You bet.
Because at some point while you're in the midst of that act of service, you'll forget the immediate troubles you have in your own life. Or, you'll see them in a new light. You may even come to realize that they aren't really that insurmountable after all.
Funny how that works out, isn't it?
Happy Thanksgiving, friends, and may you find ways to be a blessing to others in the coming year.
Subscribe to receive top agriculture news
Be informed daily with these free e-newsletters
You May Also Like
---