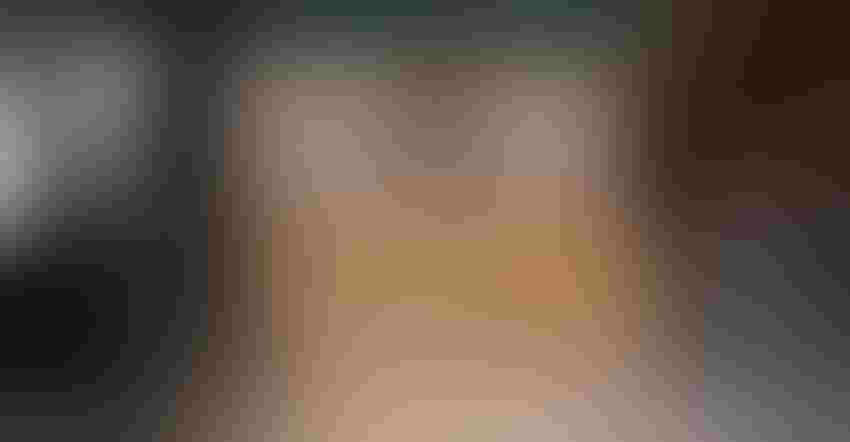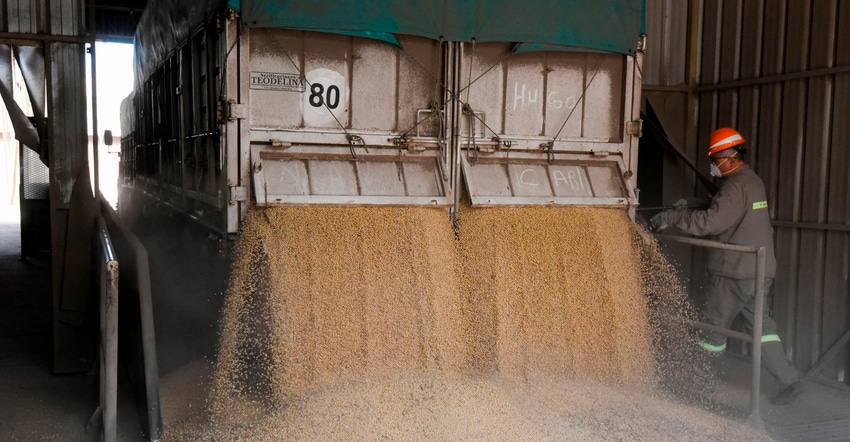 AFP Contributor/Getty Images
You've had a lot on your mind this past week-- primary elections, coronavirus and inputs purchases among other matters. So you can be forgiven if you weren't keeping up with Argentina's farm sales strike over the recent increase in export taxes on soybeans, soymeal and biodiesel. The export tax on soybeans and products was recently bumped from 30% to 33%.
Even though the export taxes on corn, wheat and most other goods either remained steady or even dropped a point or two, most all producers adhered to the strike after Argentina Agriculture Minister Luis Basterra announced the 3% increase on soybean export taxes, commonly known as retentions.
Argentina ag minister Luis Basterra (left) meets with a provincial counterpart.
A tax by any other name
In Argentina, the corn 'retention' (tax) is 12%; corn oil is at 5% (it had been 9%); and the wheat retention is currently 7%, down from 9%. Taken together, Argentina's retentions on wheat, corn and soy have generated an estimated $95.7 billion for the coffers since they were introduced in 2003, according to agrovoz. The administration is proposing some compensatory breaks for smaller soybean producers of under 100 tonnes per year.
The previous administration had lowered most of the retentions, keeping only the retention tax on soybean and soy product exports, but lowering it. Even then, nobody would dare erase the soybean retention altogether. One of the country's few sources of U.S. dollar foreign exchange, the income for soy retentions was mostly distributed back to the several provinces for roads and bridges, and covered pension obligations. And that made messing with the soy retention akin to messing with Social Security here in the U.S.
Foreign exchange generator
And Argentina needs the money. With 2019 inflation projected at 55%, and unemployment hitting 10.5%, the country's total foreign debt sits at around 90% of GDP. But the increase could hardly have come at a worse time for Argentine farmers. Dry weather is cutting into soy productivity so that the Rosario Board of Trade recently cut its production estimate for the soy belt in Buenos Aires Province by 2 million tonnes. At the same time, producers worry about lower worldwide demand-- and thus, lower soybean prices-- as a result of the coronavirus crisis.
But the Argentine administration is unlikely to back down, given the current financial crisis. After all, the new export tax rates are expected to generate $5 billion, some $330 million more than last year's sum.
The opinions of the author are not necessarily those of Farm Futures or Farm Progress. 
Subscribe to receive top agriculture news
Be informed daily with these free e-newsletters
You May Also Like
---