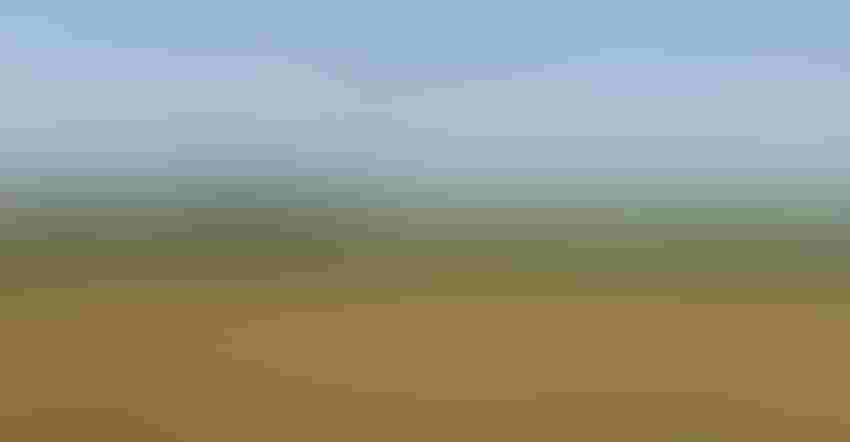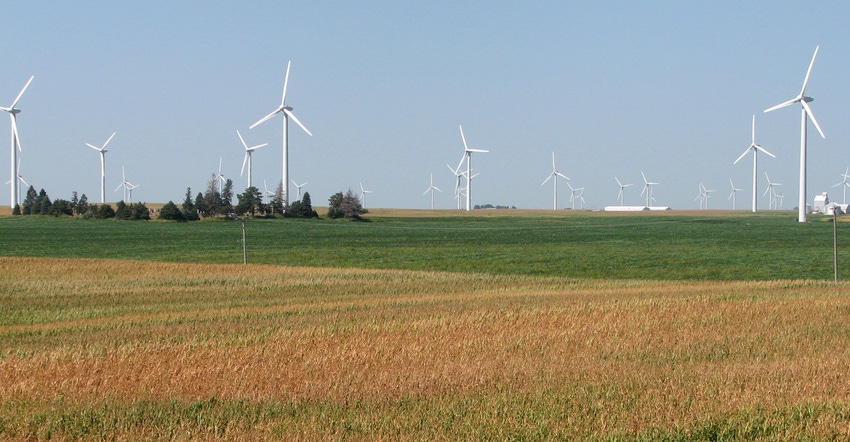 OPPOSITION: Iowa's growing number of wind farms have created a new wave of local groups seeking to stop wind farm development in their community.
Iowa is an agricultural state that produces corn, beans and livestock, and we feed the world. Our ag productivity is the engine of all Iowa communities and businesses.  
Wind energy is not an ag commodity as hogs, cattle and grain are. It's not a product that supports rural economic development. It doesn't revitalize communities; it damages them. 
Around the world, industrial wind turbines have driven people away from homes due to their noise, flicker and adverse health effects. Businesses flee or avoid communities that host wind, taking with it any chance of future growth. Homes and community businesses become devalued. 
Raising livestock is a complete lifecycle tied to many local businesses. Livestock are fed corn and soybeans, and manure is applied to fields to fertilize crops. Livestock feeds the crops and the crops feed livestock. Each piece of that lifecycle has local businesses tied to it. The wind industry does not create a lifecycle of economic development. 
Businesses in rural communities include feed mills, veterinarians and livestock building contractors. Equipment manufacturers and repair businesses are necessary. Tractor and implement businesses sell and service field equipment. Grain infrastructure, feed mills, trucking and manure hauling are all included in a realizable economic multiplier. Each of these businesses employs many members from their communities. The daily operations of grain and livestock production involve a large network of people.  
Agricultural dollars turn over in rural communities many times. The wind energy companies cannot say the same. 
Farmers and people who live in rural areas understand agricultural practices and know there are trade-offs. Sometimes there is the smell of manure, the sound of a grain bin dryer running in the fall, and a slow-moving vehicle on the road. Most Iowa farmers are kind and considerate to their neighbors when there are the expected annoyances of country living. Farmers work to minimize the negative impacts ag practices have on their neighbors. 
Rural areas in Iowa are agricultural not industrial. Rural communities should not suffer from noise, shadow flicker, adverse health effects, and devalued homes because of wind turbines. The wind is promoted as free, but the true costs of the wind industry in rural Iowa are not. Is our goal as a state the elimination of rural communities and creation of a vast industrial scale, corporate ag-industrial mini-state?  — Kim Brenneman, Parnell 
Editor's note: Kim Brenneman and husband Matt are seventh generation farmers, operating near Parnell in Iowa County. They are active in the Iowa County Wind Energy Education effort. Kim can be contacted at [email protected]. 
Laws needed to prevent nuisance hunting
Iowa needs stronger laws with penalties on people who park several trucks on rural roads with loaded guns inside, waiting to chase deer or other animals with their vehicles, while they have several comrades in the fields to scare animals out. This kind of hunting is standard nowadays. This is just lazy. There was a time when the hunting community itself wouldn't have allowed such unethical practices, but today anything goes. 
Most effective laws have been nullified. Hunters can have loaded and unloaded guns in vehicles or on snowmobiles, and use communication devices to coordinate other hunters and use rapid-fire rifles. Most land is owned or operated by someone who lives far away and doesn't know anything about people trespassing onto or shooting into the property. The hunters know this and take advantage of it. 
Now, they're trying to make it legal to use "artificial light and night scopes" to hunt with, so we'll have those hazards around all night as well as during daytime. The nullification of effective laws was initiated and lobbied by the hunting community, while the non-hunting public was asleep and not concerned.
Let your lawmakers know what you think about this. I am not "anti-gun." The primary purpose of the Second Amendment is found in the Declaration of Independence, and it has nothing to do with sport hunting.  
A law is needed to require hunters to carry "written permission from the owner or operator" before shooting into or trespassing on such land or property. — Herman Lenz, Sumner 
Subscribe to receive top agriculture news
Be informed daily with these free e-newsletters
You May Also Like
---