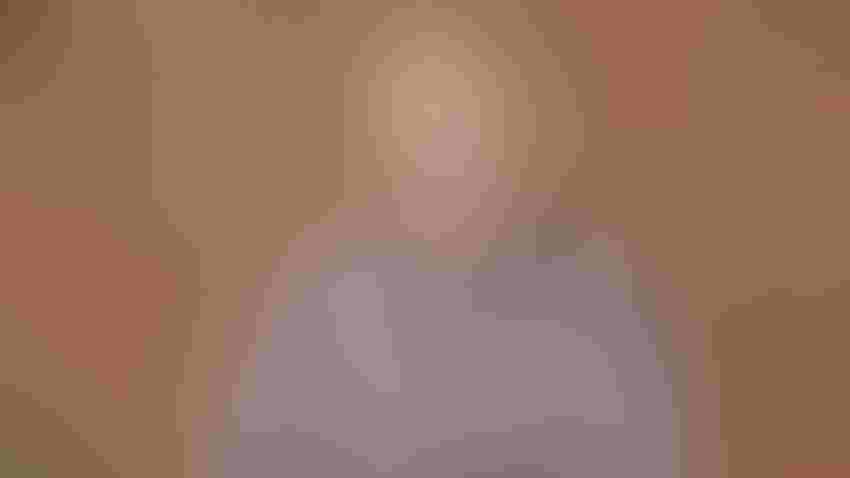 SERVING FFA MEMBERS: Caden Sixberry is spending this year as the Indiana FFA state treasurer, visiting FFA chapters and businesses statewide, and serving all Indiana FFA members.
Tom J. Bechman
by Caden Sixberry
We have all seen heartwarming Hallmark Christmas specials, but what makes them so popular? They always have an ending that makes us smile. Something as simple as a smile really makes someone's day.
Even though some of the outcomes of Hallmark movies are less than believable, they often show dedicated Christmas tree farmers. That is believable. Not only are the Hallmark tree farmers dedicated, but they also care about their communities and those they serve.
Over the summer, I had the opportunity to talk to some Featured Farmers at the great Indiana State Fair. One of them happened to be a Christmas tree farmer. He told me about what goes into growing his trees. I never would have guessed it took so much effort to maintain a Christmas tree farm.
On top of that, his farm was hit by a tornado this spring, which caused a lot of damage to his trees. This set him back years from harvesting them. But he knows how important it is for some families. He stays motivated because of the smiles on his customers' faces when they have the chance to come and pick out a tree of their own.
Positive impact
Christmas tree farms are magical places for a lot of people, and there are more than 15,000 in the U.S. That's over 15,000 different places where families can come together, make memories, share smiles and continue a holiday tradition.
Christmas tree farmers have an opportunity that a lot of other farmers do not have. They get to see the product of their toil bring someone a smile. They help bring cheer into a home during the holiday season. It isn't easy to be a Christmas tree farmer, but the opportunity to see the impact you are making is incredible.
Maybe the Hallmark movies have it right — not the part about a perfect love story, but the part about a positive ending. An ending where the family is huddled around a Christmas tree that they got from a hardworking farmer doing his or her part in spreading Christmas cheer!
These hardworking farmers have left an impact on me, showing me that being a part of someone else's happiness is priceless. This holiday season, I hope to be able to spread smiles and leave a positive impact on others.
Sixberry is from Montgomery County, Ind. During this year, he lives at the Indiana FFA Leadership Center near Trafalgar, Ind., with six teammates.
Subscribe to receive top agriculture news
Be informed daily with these free e-newsletters
You May Also Like
---