Extreme heat across the Pine Ridge in Nebraska, the western High Plains, foothills and some parts of the Mountain States have led to concerns over wildfires. Doak Nickerson, Nebraska Forest Service Northwest District forester, says the Pine Ridge has experienced the perfect storm when it comes to wildfire danger.
Fresh off extreme wildfires that scorched the area in 2012, rains that followed in subsequent years allowed the region to grow a tremendous amount of grass, Nickerson says. While this allowed recovery from the fires and prevented soil erosion, particularly on burned parcels, it also provided a large amount of grass fuel that could become the starter for future fires.

Combine that with diminished cow herds from the 2012 drought and wildfires, and ranchers do not often have the numbers of cattle necessary to make full use of the grass resource. "Baling excess forages works well on level ground; but in the rugged terrain, cows and calves are our best grass fuel managers," Nickerson says.
In the early parts of this summer, lightning fires have already sprung up in the general vicinity of the Pine Ridge around Torrington, Wyo., and Edgemont, S.D., with each fire burning more than 20,000 acres of prairie. This illustrates the need for ranchers and loggers to take great care to prevent wildfires when they are working in their pastures and woods.
Carry firefighting tools. Many logging and brush-thinning operations bring water on board while working in the woods in the form of a power washer. The power washer serves dual purposes in cleaning chaff and dust from equipment, and helping soak small fires in a pinch. Nickerson says that individuals using chain saws in rougher terrain often pack small fire extinguishers and short-handled shovels in their backpacks as tools to put out fires that could pop up.
Operate during "hoot owl" hours. Hoot owls are out generally during the evening and night hours, so Nickerson advises those conducting logging and thinning operations in the woods to work at the same time as the owls. "Our loggers generally go out early, at first sunup, when the temperatures are lower and the humidity is usually a little higher," Nickerson says. "Depending on the thermometer, they might work until about 8 or 10 a.m., and then shut down during the heat of the day. Sometimes, they might crank up again a couple of hours before sunset, but that depends on weather conditions." Working during these cooler hours lessens the chances for sparks from operations igniting fires.
Stay with machines for an hour after shutdown. "These logging and cutting machines work hard, on steep terrain, so they heat up quickly," Nickerson says. "The hydraulics work harder on mountainous terrain; and here in the Pine Ridge, there is a carpet of grass, needles, cones and sawdust on the ground, so the hot engines, hydraulics and pumps can contact dry fuel on the ground." He says that observing machines for an hour after shutdown gives the machines and parts time to cool off, making them less likely to ignite a fire. Machines should also be parked and shut down on a closely mown firebreak or bare ground. Gas-burning vehicles with catalytic converters driving through tinder-dry grass can also quickly ignite the prairie, so Nickerson encourages keeping those vehicles on the road away from pastures and woods.
About the Author(s)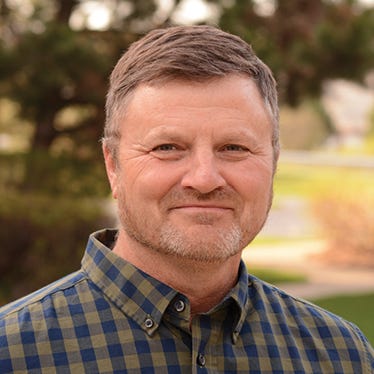 Curt Arens began writing about Nebraska's farm families when he was in high school. Before joining Farm Progress as a field editor in April 2010, he had worked as a freelance farm writer for 27 years, first for newspapers and then for farm magazines, including Nebraska Farmer.
His real full-time career, however, during that same period was farming his family's fourth generation land in northeast Nebraska. He also operated his Christmas tree farm and grew black oil sunflowers for wild birdseed. Curt continues to raise corn, soybeans and alfalfa and runs a cow-calf herd.
Curt and his wife Donna have four children, Lauren, Taylor, Zachary and Benjamin. They are active in their church and St. Rose School in Crofton, where Donna teaches and their children attend classes.
Previously, the 1986 University of Nebraska animal science graduate wrote a weekly rural life column, developed a farm radio program and wrote books about farm direct marketing and farmers markets. He received media honors from the Nebraska Forest Service, Center for Rural Affairs and Northeast Nebraska Experimental Farm Association.
He wrote about the spiritual side of farming in his 2008 book, "Down to Earth: Celebrating a Blessed Life on the Land," garnering a Catholic Press Association award.
Subscribe to receive top agriculture news
Be informed daily with these free e-newsletters
You May Also Like
---