If rivers are burning due to pollution, you don't really care how many parts per million of sulfur are in diesel emissions.
Back in the 1950s and beyond, there were rivers literally "burning" in industrialized cities. Now that those big-ticket items have been resolved, the EPA worries about things like fine-tuning emissions even further – that gave us Tier IV final emission systems for diesel tractors.
Related: Tractor features farmers wanted at the first Farm Progress Show
In 1952, when farmers were still worried about basic tasks, like plowing and disking and picking corn without getting hurt, priorities were somewhat different.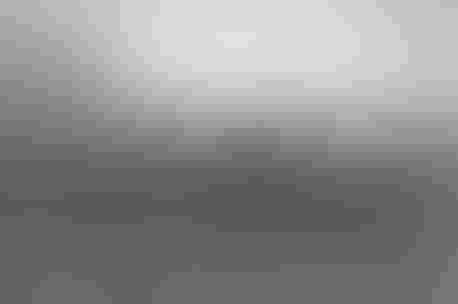 Safety concerns: From the advent of corn pickers, farmers worried about safety concerns (photo courtesy of John Deere archives.)
Here is more from a Prairie Farmer survey which we first reported on last week.
The survey was based on 300 farmer and farm boy responses, and was published in the March 1, 1952 Indiana edition of Prairie Farmer, on the cover. Covers now and then were similar, with stories on the front, except today you get full-color covers instead of two-color or black and white.
Needed improvement?
One question asked farmers which machines in 1952 were best designed for the job and needed the least improvement. Believe it or not, tractors were on the list. In fact, tractors tied for first with the plow – the moldboard plow!
Paul Johnson, who wrote the story and later was a well-known editor of the magazine, wrote that when it came to implements that were most troublesome and needed the most improvement, the corn picker and the combine topped the list.
Safety was rated as the worst problem with the corn picker. This was the day when many farmers lost fingers, hands and even arms in corn picker accidents.
But it wasn't just safety that put these harvesting tools at the top of the "needs improvement" list. Farmers thought both left too much crop in the field.
Fuel types
Farmers and their sons were asked about fuel types for the future. Most were currently using gasoline.
The majority thought diesel power was the way to go in the future, as it turned out to be. But a third thought LP-gas would be the wave of the future. It likely peaked in the 1950s or 1960s.
There is yet more to this story. Come back next Thursday to see what else farmers of more than a half-century ago thought about machinery, and what they wanted at the time.
Now go enjoy a ride to the field in your air-conditioned cab! Grandpa couldn't imagine a cab, let alone air conditioning!
Subscribe to receive top agriculture news
Be informed daily with these free e-newsletters
You May Also Like
---