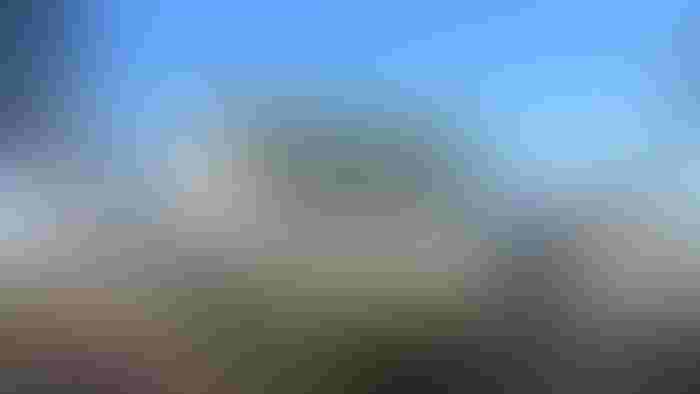 What can have such a hold on someone that it makes them take on a multiyear project to document in precise detail, a farm, its land and its 19 existing structures, and ensure their repair and care?
The answer is easily found in the title of a 1976 song, "The Things We Do for Love." In this case, the object of that love is a Grass Lake, Mich., farmstead dating back to 1835, with its rare array of buildings constructed between 1849 and 1979. One of those buildings, an 1868 horse barn, was the impetus for the preservation project that began in 2011.
"The horse barn is the most meaningful to me," says Sally Dorr Hatcher, great-great-granddaughter of George Dorr, who was the first member of the Dorr family to own the land on Grass Lake Road in Jackson County. "He built the barn soon after acquiring the property in 1866, and had lived on and owned a farm about 2 miles to the east for 20 years."
"I remember when there were two teams of horses that lived in that barn," Hatcher says. "Babe and Queenie, the light team, and Punk and Sandy, the heavy team. The harness still hangs where my Grandpa Dorr hung it in 1945."
Hatcher, who now lives in Hastings, Neb., grew up on the farm, one of four children of George and Caroline Putnam Dorr. Hatcher's brother, David, and his wife, Karen, own the 84-acre Michigan Centennial Farm, known as the Fisher-Dorr Farm, which received recognition in 1966. Sister Linda Dorr Tengman lives nearby, and sister Joyce Dorr Hubbard lives near Concord within the county.
The farmstead is named Fisher-Dorr to reflect both its initial founding by John Fisher in 1842 and acquisition by George Dorr in 1866. Both men came from western New York. Seven generations of the Dorr family have worked on the farm since then.
In all, the farmstead is home to a two-story farmhouse with a garage and smokehouse, a horse barn, cow barn, calf barn, chicken house, corncrib and workshop, feeder shed, two pole buildings (used as a machine shed and a loafing shed), a tank house with windmill, silo, granary, three grain bins, pit silo, and a tool shed.
All structures support the original subsistence farm, as well as dairy, hog, chicken and beef production along with cash crop farming at various times since then. Today, the farm raises purebred Angus beef for grass-fed beef buyers and cash crops. Most of the structures are used for storage.
Love of ag, history
The siblings' deep attachment to the farm and passion for history, particularly agricultural history, began with Hatcher transcribing their grandfather's diaries from 1916 to 1946, along with letters and records. That led them to look into having the farmstead professionally researched for application to the National Register of Historic Places.
Completing that application details every aspect of a property from the technical terminology used in architecture to the dimensions and relative position of the buildings and even the types and approximate age of foliage.
Gaining register approval as a site "worthy of preservation" can have benefits in the form of tax credits, reduced property taxes, and importantly, flexibility in zoning and land use. Many property owners researching and documenting properties hope it will also provide a margin of security against unwanted development and encroachment.
The program is overseen by the National Park Service, unlike Michigan's State Historic Preservation Office that is funded by the Michigan Economic Development Corp.
The Dorr family is awaiting word regarding their application. All the original Dorr family documents, applications and thumb drives of the family's research work will go to the Bentley Library in Ann Arbor, Mich.
"It is unusual to have the buildings, past and present, tell the evolution of one family's farming methods along with the land used in that process. A farm building by itself cannot tell a complete story," Hatcher says.
The horse barn was moved from another location on the farmstead by George Middleton Dorr, who also built the corncrib and shop west of the horse barn. Those two buildings were repaired and painted in the summer. A gray-blue color was chosen to remain consistent with the colors the buildings have historically been painted.
"We know that Great-great-grandfather Dorr built the horse barn," Linda Dorr says. "One of the clues is that he had been an accomplished carpenter in Honeoye Falls, N.Y., for a decade or more before coming to Michigan. We also had core samples taken for analysis and found that all the timbers cut for that barn were cut in 1867 and cured until 1868."
During the documentation process, the timber-frame horse barn was found to have a five-sided ridge beam. The barn also features "fish belly" end beams at the eaves, reflective of New England-style construction at the time.
The cow barn features a waste wall and doors at both ends of the threshing floor for air circulation during flailing. The top of the grain bin is fluted, made of columns from the original farmhouse. The back wing of the current house was a smaller two-story house that was moved on skids and attached.
"There were four George Dorrs before my parents welcomed David," Hatcher says with a laugh. "I think they figured there had been enough Georges."
"Through all that we have been doing, I have really come to understand how important it is to do this," David Dorr says. "It is valuable not just for our family but for our state's history and for future generations to appreciate all that has gone before them in hard work, creativity and determination. … The farm's story and future matter."
Arnett is the author of "American Barns" and co-founder of the Barn Believers Community Project Fund. She writes from Battle Creek and extends special thanks to Sally Dorr Hatcher for her help on this story.
Subscribe to receive top agriculture news
Be informed daily with these free e-newsletters
You May Also Like
---