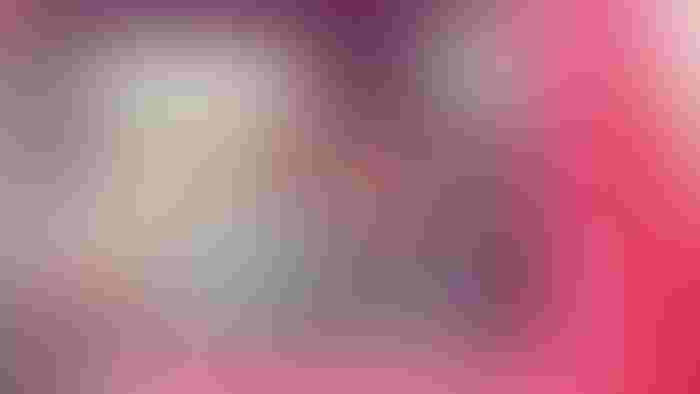 This week, my grandfather Kenny Weatherby went home to be with the Lord. And although the pain of losing him is real, so is the joy of the wonderful memories he left behind, along with the legacy of three children, eight grandchildren and one great-granddaughter, whom he loved fiercely.
There's a Winnie the Pooh quote: "How lucky am I to have something so special, that makes saying goodbye so hard."
I am one of the lucky ones. I had 28 years with my grandpa. But luck has nothing to do with it, because there's no earthly explanation for that many years. He was first diagnosed with oral cancer when I was just 6 months old. The cancer returned five years later, and doctors said his chances of survival were nearly zero.
I'm 28 now. And for 28 years, Grandpa not only survived, but thrived and lived every day like it was his last. The doctors at Mayo Clinic would later refer to him as "the miracle man." He lived without a bottom jaw for 23 years and never complained about the hand he was dealt.
He fed cattle until he was 88, raised over 100 calves for county fair projects, and the only Menard County Fair steer show he ever missed was because he was serving in Korea. He had the best sweet corn patch in the county, brought homemade ice cream to every holiday, and called on every anniversary or milestone to say, "I love you, sweetheart." Last year, he was able to meet my daughter, Clare, and they adored one another, bringing me some of the sweetest of memories.
At times I've wondered why Grandpa's life was spared so many times. There was a time in my life when I strayed from Christ, but it was Grandpa's example that brought me back. Countless people told the same story as they passed through his visitation.
I always knew he was different: content no matter his circumstance, patient, slow to anger, quick to forgive, selfless, humble, loving and kind to everyone he met.
As farmers and ranchers, we have the unique distinction of working and learning alongside older generations. They teach us to care for cows and run tractors and work together. And what an incredible gift this is. But along with the chores, Grandpa led me back to Christ, and for that I'm eternally grateful.
On my wedding day, he gifted me a handwritten journal of his life. The last page reads, "I can't believe how fast 80-plus years have rolled by. One thing I know for sure: God was making things happen for my good. He was not only walking with me but sometimes carrying me — and it's by His mercy and grace that I'm here today."
And aren't we all?
Hug your loved ones and especially your grandparents, if you can. Thank them for being who they are. And enjoy all the days together, no matter how few or how many.
Subscribe to receive top agriculture news
Be informed daily with these free e-newsletters
You May Also Like
---