What traders are able to do with prices on live cattle futures from this point will tell the tale.
Although a 50% to 62% retracement could form and still hold the more friendly chart pattern, it would be even more friendly to have a mild retracement and then begin moving higher.
Selling the discount does not appear to have the same appeal as it once did. The narrowing of the basis by futures moving higher exemplified the reason I was recommending to not sell the discount. With the basis having narrowed now on the front end though, there is room for doubt, and it is that doubt that is perceived pushing prices lower this morning.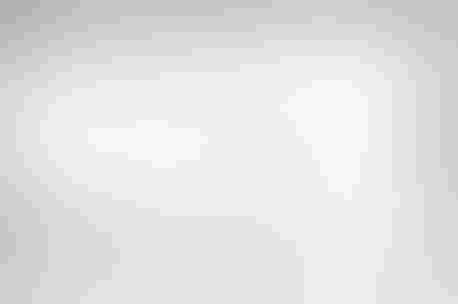 A move up from this area would suggest more strength than deeper retracement before a recovery.
Beef is missing a huge portion of consumer demand from loss of commodity production income. Whether that is from energy or agricultural, these sectors of consumers have been dealing with lower incomes for more than three years in agricultural products and a little over one year in energy. A large portion of these losses came in a very short period of time. So, if for some unknown reason commodity prices were to rise, I would anticipate the income level of those in commodity production to increase to a level from which an increase in beef demand would be felt.
What would help commodity prices rise? A weakening US dollar would help, but to really spur something, demand will have to increase, or supply decrease. At this time, neither is anticipated.
The issue in feeder cattle at this time is whether or not an Elliott five-wave move has transpired. The bar and close only chart suggests that a five-wave move up has been made.
At odds with this is that the larger pattern may still be in the works. Therefore, a small five-wave pattern such as this would actually be a terminating wave with further downside price projections.
That's why when I say this is where the rubber meets the road, this is it. In some cases, whether this is complete or not, the actual fundamentals have not evolved enough yet to cause the next most probable move. Therefore, actual limbo is where feeder cattle may be.
The lower trade today gives reason for caution, but it does not appear to be the beginning of another leg down. 
An investment in futures contracts is speculative, involves a high degree of risk and is suitable only for persons who can assume the risk of loss in excess of their margin deposits. You should carefully consider whether futures trading is appropriate for you in light of your investment experience, trading objectives, financial resources and other relevant circumstances. Past performance is not necessarily indicative of future results.
Subscribe to receive top agriculture news
Be informed daily with these free e-newsletters
You May Also Like
---