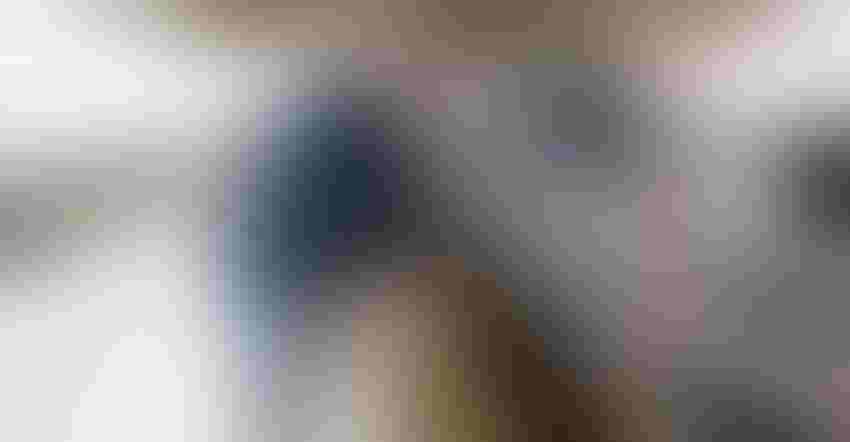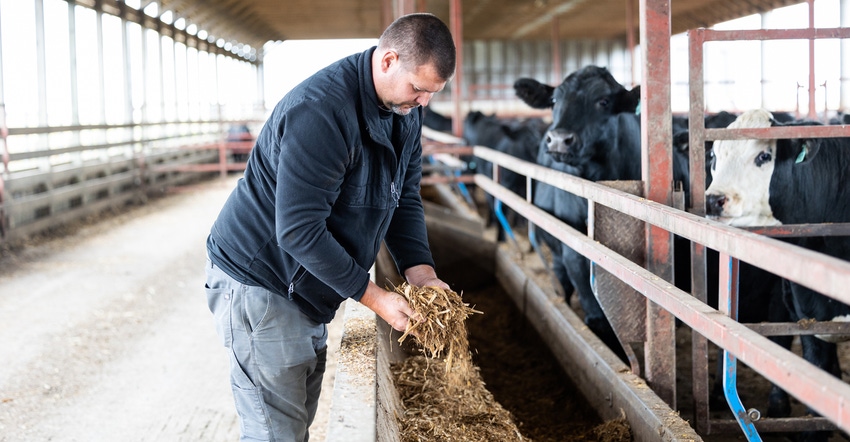 FEED: "The high price of corn has us continually reworking rations — trying to cheapen up diets without hurting rate of gain," says Derek Dean of Dean Bacon and Beef, LeRoy, Ill.
Betty Haynes
Commodity prices are at near-record highs — a cause for celebration for many farmers. But inflated commodity prices plus extreme drought in the Western U.S. have many Illinois cattle farmers thinking outside the box to keep their livestock fed.
Travis Meteer, beef Extension educator at the University of Illinois, has worked with producers across the state to help manage their feed prices.
"Anything you can do to keep the cow harvesting her own feed is always the lowest-cost option," Meteer says. "A cow harvesting her own feed lowers overhead costs. Less fuel, less labor, less machinery use, and as an added bonus, she spreads her own manure."
The best option is putting several solutions into practice. And, he adds, feeding cattle in Illinois has its perks.
"Most people don't think of Illinois as cow country," Meteer notes. "We don't have an abundance of pasture acres, but there are different ways to do it. We have such a big base of ethanol manufacturing and seed corn processing in the state, so there is an abundance of byproduct feeds that cattle can utilize and upcycle."
Derek Dean of Dean Bacon and Beef, LeRoy, Ill., has developed his own strategy to battle rising feed costs.
"The high price of corn has us continually reworking rations — trying to cheapen up diets without hurting rate of gain," Dean says. "We're feeding more dried distillers grains, more corn gluten, more corn syrup, some wet-wrap bales of rye and more cover crops."
The Deans have a relationship with Bayer where they purchase shucklage as a byproduct of the seed corn processing plant at Farmer City, Ill. Shucklage is a combination of corn grain and shucks that, when packed, will ferment similar to silage. The Deans both feed and sell the product to area farmers and recommend staying in contact with other farmers or feed brokers to get access to alternative feeds.
Extended grazing
Meteer is also a big proponent of extending the grazing season.
"You have to figure out a way to stretch your pastures, because the cheapest option you have is grazable forage," Meteer says. "The one thing that I've preached my entire Extension career is utilize cornstalks. It's really a no-brainer because we have so many in Illinois."
Adding cover crops into a crop rotation can also extend the grazing season.
"If you add wheat into your rotation, you can plant oats and turnips before everybody else gets their corn or soybeans harvested," Meteer says. "This time of year, you can still graze when everybody else is putting hay out."
The Deans graze cover crops to keep their farmland in production year-round.
"One of the first things we harvest is high-moisture corn that comes out in August, so we can plant cover crops while there's still good growing season left," Dean explains. "We'll run pairs all winter on cornstalks and cover crop to cut down on our winter feed bill. We plant mostly rye, but we've grazed barley, wheat and triticale before."
Meteer and Dean agree that understanding nutrition is key. Dean works with a nutritionist to better understand the most efficient way to feed cattle and use feedstuffs.
"It's important to test your feeds and hay so that you can formulate a balanced, least-cost ration," Meteer says. "If you don't know what you're feeding, it's really hard to calculate opportunities to limit feed. A balanced least-cost ration allows you to be more efficient with those nutrients and save money."
And if feed gets really sparse, lowering the stocking rate is always an option to have fewer mouths to feed.
"You could wean calves and sell them as feeders as a quick way to lower your stocking rate," Meteer says. "That way you're not feeding the cow and the calf — and calf prices are pretty decent right now."
With uncertainty becoming the norm, it's more important than ever to have a risk management plan in place to protect profits against rising feed costs and volatile cattle prices.
"Sometimes it's the simple things that add up, especially when equipment, fuel and everything costs so much," Meteer says. "There's no silver bullet, that's for sure."
About the Author(s)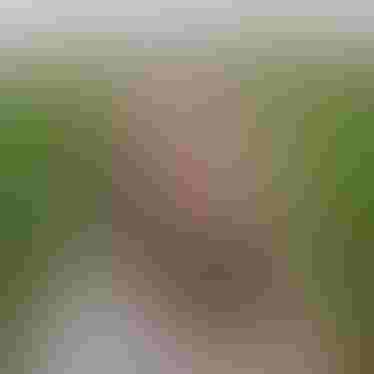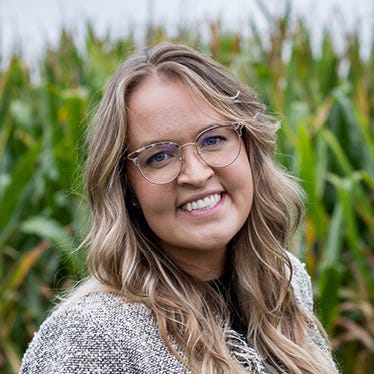 Betty Haynes is the associate editor of Prairie Farmer. She grew up on a Menard County, Ill., farm and graduated from the University of Missouri. Most recently, Betty worked for the Illinois Beef Association, entirely managing and editing its publication.
She and her husband, Dan, raise corn, soybeans and cattle with her family near Petersburg, Ill., and are parents to Clare.
Betty recently won the Emerging Photographer Award from the Ag Communicators Network during the 2022 Ag Media Summit and placed in the Emerging Writer category as well.
Subscribe to receive top agriculture news
Be informed daily with these free e-newsletters
You May Also Like
---