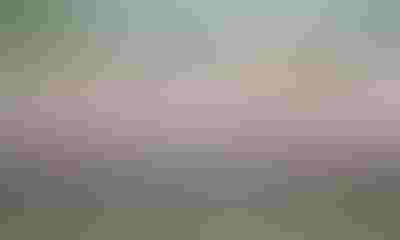 The Cattlemen's Ball of Nebraska, an event that has raised almost $13 million for cancer research in Nebraska since its inception, is continuing its mission to provide cancer research funds during its nineteenth-annual event taking place June 3 and 4, 2016.
Proceeds from the Ball will benefit the University of Nebraska Medical Center's (UNMC) Fred & Pamela Buffett Cancer Center, a National Cancer Institute designated facility that provides leading-edge research and patient care in Nebraska.

COMMUNITIES UNITE: Around 5,000 people from Omaha to Scottsbluff came to the last year's Cattlemen's Ball of Nebraska at the Redbird Ranch near Lynch to join the fight against cancer.
This year's ball is hosted by the Trevor and Torri Lienemann Family at their Lienetics Ranch near Princeton, Nebraska. The event begins Friday at the Nebraska Innovation Campus with tours, a Certified Angus Beef dinner, auction and entertainment. Other Friday activities include the 2016 Cattlemen's Ball Golf Tournament at Wilderness Ridge and tours of Homestead National Monument.
Related: Urban and rural come together for a common cause
Saturday events at the Lienetics Ranch begin with a champagne breakfast, lunch, and include live and silent auctions, art and fashion shows, cattle displays, tail gates, beer and wine tastings, and other activities. Saturday evening features a prime rib dinner and concert by legendary entertainer Clint Black.
Tickets are available in two tiers; trail boss tickets and top hand tickets. For more information on event details and to purchase tickets, visit cattlemensball.com.
Other ways to support the event include volunteer opportunities, cash donations auction items, and donating proceeds from a steer. Promise Petal centerpieces can also be purchased in the name of a loved one who is suffering from, or has lost a battle with cancer.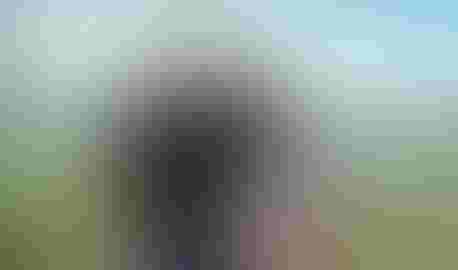 FUNDING A CURE: Trevor and Torri Lienemann are hosting the 2016 Cattlemen's Ball of Nebraska on their ranch near Princeton. The purpose of the event is funding cancer research. That's why the slogan this year is "Funding a Cure." "It's the Cattlemen's Ball. People know cattle and agriculture are involved, but they don't always know what the cause is about." Torri said. "You don't have to be a cattleman, and you don't have to dress up. It's an extraordinary event, but it's not extravagant."
This year's Ball also features a unique auction item to be sold prior to the event: a two night stay at the Governor's mansion during the Ball on June 3 and 4, 2016. To bid on this unique experience, go to cattlemensball.com and participate in the online auction.
Ninety percent of the funds raised will go to the Buffett Cancer Center, while 10% will go toward local health initiatives and organizations in southeastern Nebraska.
Related: Cattlemen's Ball helps fund cutting edge cancer research
For more information, visit cattlemensball.com.
About the Fred and Pamela Buffet Cancer Center
The Fred & Pamela Buffett Cancer Center—a National Cancer Institute-designated Cancer Center—is a collaboration of Nebraska Medicine and the University of Nebraska Medical Center in Omaha, Nebraska. The new cancer center will open in early 2017 with cancer research at the Suzanne and Walter Scott Cancer Research Tower and clinical treatments at the C.L. Werner Cancer Hospital.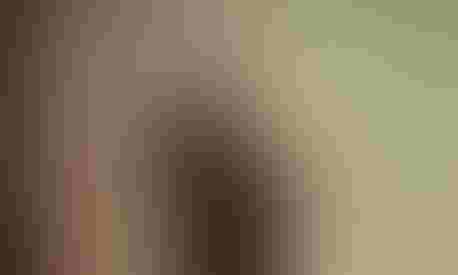 A CRITICAL ROLE: Funds from the Cattlemen's Ball typically go toward assisting cancer researchers in developing preliminary results for subsequent large grant applications. "These startup funds have been critical, and the Cattlemen's Ball has been incredible to be able to offer these opportunities to researchers and ultimately our patients," said Dr. Kenneth Cowan, director of the Fred and Pamela Buffett Cancer Center in Omaha.
About the Cattlemen's Ball of Nebraska
The Cattlemen's Ball of Nebraska is a 501(c)(3) charity focused on ensuring that the money raised goes to cancer research and local health and wellness programs for which it is intended. Over the nineteen year history of the event, nearly 99% of the money raised has gone directly to medical research and healthcare programs in Nebraska.
Read about the planning process for this year's Cattlemen's Ball of Nebraska on pages 86 and 87 of the November 2015 Nebraska Farmer.
Source: Cattlemen's Ball of Nebraska
Subscribe to receive top agriculture news
Be informed daily with these free e-newsletters
You May Also Like
---