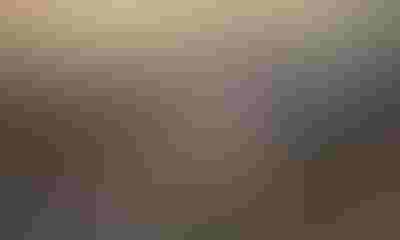 Just before Christmas, Congress came to the rescue of the beef and pork industries and others. Now, that's a thought you don't hear very often.
On December 18, Congress stepped in to fix a bad situation by repealing the Country of Origin Labelling law with an amendment to the Omnibus Appropriations Bill. And U.S. Ag Secretary Tom Vilsack announced: "Effective immediately, USDA is not enforcing the COOL requirements for muscle cut and ground beef and pork . . .."

Congress kills COOL and saves cattle and pork producers up to $1 billion in retaliatory tariffs.
Things really didn't come to a head until December when the World Trade Organization authorized Mexico and Canada to assess more than a billion dollars in retaliatory tariffs. That would have cost the U.S. beef industry millions of dollars in tariff costs and lost exports. With the tariffs slated to begin several weeks after the ruling, there was little time to fix the problem.
It was the culmination of a long ongoing battle between two "alphabet issues groups" – COOL and WTO.
Some COOL history
COOL was a labeling law that required retailers, such as grocery stores, supermarkets and club warehouse stores, to tell customers the source of certain foods – muscle cuts and ground meats; wild and farm-raised fish and shellfish; fresh and frozen fruits and vegetables; nuts; and more. In the case of beef, it required meat be labelled with the country where the animal was born, raised and harvested.
Initially, many thought COOL was a great idea – reveal to consumers where their food comes from. It was hoped that consumers would "Buy American".
Opposition quickly arose. Our global trading partners took exception to the U.S. attempt to set its products apart from those we import. In the end, it did nothing to advance consumer perceptions of U.S. meat products.
Enter the WTO
WTO's main function is to ensure that trade flows as smoothly, predictably and freely as possible. In some circumstances, its rules support maintaining trade barriers to, for example, protect consumers, prevent spread of disease or protect the environment.
All major decisions, including trade sanctions are made by consensus of the 162 member countries. At least four WTO rulings against COOL occurred over the last 10 years because it violated U.S. trade obligations by discriminating against Mexican and Canadian livestock sent here to be fed and slaughtered.
Livestock groups and many other industry and commodity groups lobbied for the repeal. They were afraid that WTO-approved tariffs might spread to other products as well.
National Cattlemen's Association President Phillip Ellis noted: "COOL has plagued our industry for many years, costing us millions and driving us to the brink of retaliation from two of our largest trading partners. Cattle producers have had to bear the cost of this failed program for far too long." Similar comments were heard from the National Pork Producers Council, North American Meat Institute and other commodity organizations.
Not all cattle groups were pleased to see COOL die, and bad feelings remain. Representatives of the U.S. Cattlemen's Association, R-CALF and Farmer's Union all voiced their displeasure. They still believe COOL is a good idea. They also believe our U.S. Trade Representatives should continue to work with the WTO to tighten up the loopholes in the program and find a way to make it work.
Lessons to be learned?
COOL has been cussed and discussed for almost two decades. It started out as a good idea to brand our own products. It ended up being divisive within the livestock industry.
Politicians and others heard a very mixed message. Sadly, consumer surveys show many don't really care what country their food comes from. They just want to know it's safe and wholesome.
With today's global trade environment, we can no longer make decisions without considering the impact on trading partners. Hopefully, we've learned the lesson well, and will thoroughly study such issues before pursuing legislative action that would negatively impact our businesses.
Harpster is a beef producer and retired Penn State University animal scientist.
Subscribe to receive top agriculture news
Be informed daily with these free e-newsletters
You May Also Like
---