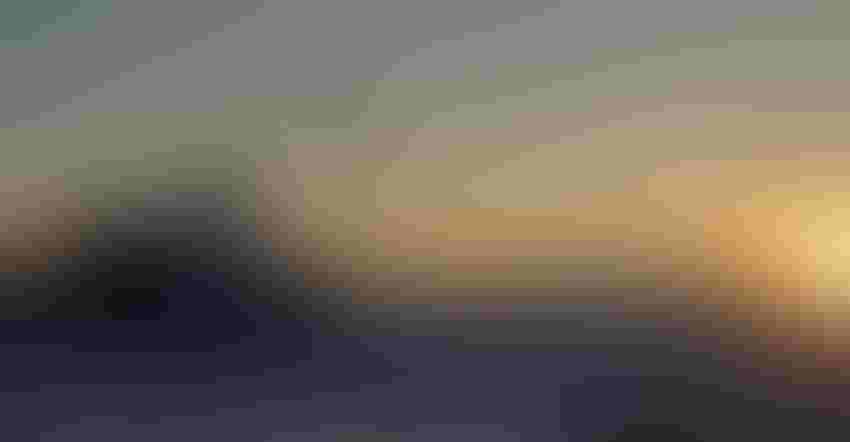 BEAUTIFUL, YET POTENTIALLY DANGEROUS: Winter farm scenes are picturesque, but ice, wind and subzero temperatures make farm life possibly hazardous.
A few extra precautions and good common sense can go a long way during the winter months, says Amy Rademaker, Carle Center for Rural Health and Farm Safety.
"Nothing is worth someone being injured," she notes. "An injury now could be very costly come planting time."
Common winter incidents include slipping, falling from heights such as grain bins or trucks, frostbite, hypothermia, drowning, and four-wheeler or snowmobile accidents.
Rademaker offers five ways to avoid accidents and injuries while working in Midwest winter weather:
1. Layer up. Rademaker recommends layering clothing to help avoid frostbite and hypothermia, while making it easier to shed layers as you enter buildings. Start with a polyester or polypropylene shirt, add a wool or down fleece, and then complete the layering with a nylon, moisture-resistant jacket. Remove a layer or two when working inside for an extended period of time, and eliminate any wet layers immediately.
2. Glove up. If you remove your gloves because they are too thick and cumbersome, you don't have the right pair of gloves. Find gloves with good insulation and flexibility, Rademaker advises. Cheap, thin gloves are not enough protection in extreme temperatures.
3. Boot up. Make sure your boots have good rubber soles and traction to handle icy patches around the farm. Rademaker recommends purchasing a rubber traction aid that slips over any type of boot or shoe. Don't forget to take time and spread salt or litter on areas around the farm prone to icing over. Keep in mind that salt becomes less effective at or below 10 degrees F.
4. Water radar up. Take precautions around farm ponds and lagoons, Rademaker notes. Make sure everyone on the farm, and anyone visiting the farm, knows the location of snow-covered ponds. She advises against skating, walking or driving on iced ponds. Ideally, these should be fenced off.
5. Hold off. "If you don't have to be outside, don't go outside," Rademaker says. Midwest weather can change in 24 to 48 hours, so if the task can wait for lower winds and higher temperatures, just wait.
Rademaker adds that stocking enough fuel to run primary and backup generators for 72 hours is key during the winter months. If you fire up your generator, she recommends using heavy-duty cords and ensuring proper ventilation to avoid carbon monoxide poisoning.
Four-wheeler safety reminders for kidsFour-wheelers run on farms all year-round, notes Amy Rademaker, Carle Center for Rural Health and Farm Safety. The popularity of four-wheelers, especially with youths, is a safety concern.  In 2012, 17% of on-farm youth fatalities were vehicle- and ATV-related.
Many four-wheeler fatalities could be avoided, Rademaker notes.
"Wear a helmet, wear a helmet, wear a helmet," she advises. "Your brain is the consistency of Jell-O; you have to protect it."
A properly fitting helmet can prevent severe injury, or worse, loss of life.
A good helmet isn't the only piece of equipment to size up. Children should not drive four-wheelers if they can't reach the handle bar, with a full range of left-to-right motion, when positioned far back in the seat. Rademaker adds that some four-wheelers have age requirement stickers right on the vehicle. Following size guidelines and making sure your child is physically and mentally ready to drive an ATV is crucial for his or her safety, and the safety of others. Smaller four-wheelers for a variety of ages are well worth the investment, Rademaker notes.
Another safety precaution is not allowing a second rider unless the four-wheeler is designed with two seats and a wider wheel base.
Last, Rademaker says parents, friends and family members should resist pulling children on sleds or tubes behind four-wheelers, especially without helmets.
"People always think incidents won't happen to them, until it does or until it happens to a neighbor," she explains.
Subscribe to receive top agriculture news
Be informed daily with these free e-newsletters
You May Also Like
---