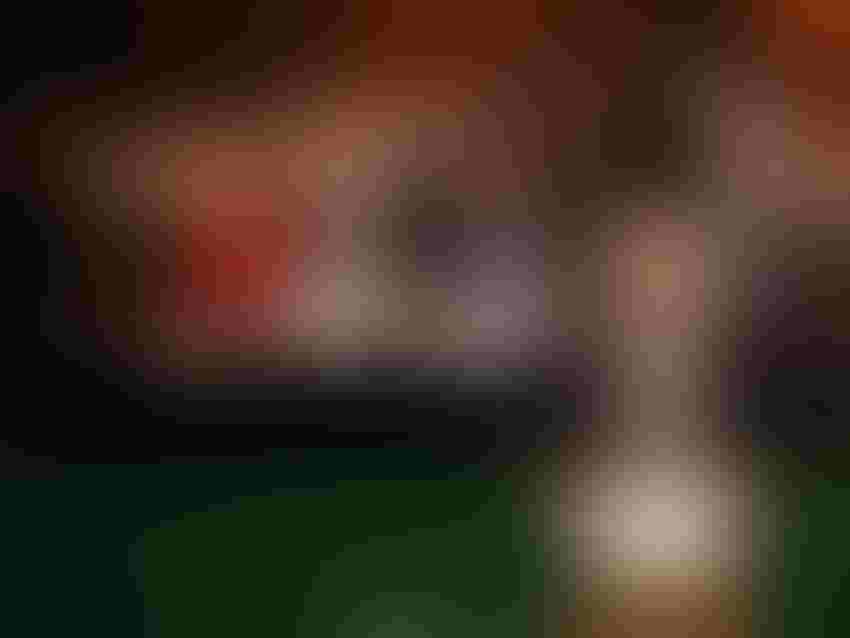 Former Equifax CEO Richard Smith testifies before the Senate Banking, Housing, and Urban Affairs Committee after hackers broke into the credit reporting agency and made off with the personal information of nearly 145 million Americans.
MARK WILSON/Getty Images
You've got some money in the bank, right? Checking account, maybe a savings account? Perhaps one or more retirement-type accounts: IRA, 401(k), etc.? A brokerage account and/or a commodity trading account?
You may have a mortgage, auto loan, credit cards, doctor/hospital records, perhaps one or more store credit cards, a cellphone — a veritable cornucopia of accounts.
What do they all have in common? Answer: A lot of your very personal data. Unless it's an extremely rare situation, your Social Security number is there, your home address, phone numbers, employer, salary information, credit rating, payment history, marital status. All these data are stored in computers scattered thither and yon, all subject to being stolen by hackers or by those who have legitimate access to the data.
And many of these data bases, we frequently learn, are not very secure.
The recent Equifax data breach, affecting some 143 million people, is the most recent of a growing series of data thefts from major corporations and businesses, including Target, Home Depot, JP Morgan Chase. Overnight, following Equifax' announcement of its massive data theft, almost half the U.S. population was confronted with the possibility that critical personal and financial information was in jeopardy, with the potential to cause all manner of problems.
Adding insult to injury, it became almost impossible for those affected to get through to the company to take measures to try and protect their information. And there were reports that, for weeks, Equifax had not installed software updates that could have prevented the intrusion.
Long before the digital era, futurist writers were predicting the time when everyone would become just a number. The ubiquitous Social Security number has pretty much resulted in that coming to pass. It's almost to the point you give your Social Security number to buy a burger at Wendy's.
At the same time this and other data breaches have been occurring, data collection companies have been pressuring Congress to further loosen regulations governing the security of our personal data and privacy. These companies rake in billions of dollars selling our personal information, which we're forced to give when seeking credit of any kind or otherwise establishing financial responsibility. Members of Congress have expressed outrage, threatened hearings and stiffer oversight — as they've done with other major data hacks in the past, but to no one's surprise, didn't follow through.
Computer experts say that because software is developed by humans, there is always potential for vulnerabilities that can be exploited by those with the knowledge and skills to do so. That potential only increases if companies are lax in their data protection measures.
As troubling as these thefts of personal information may be, even scarier is the nagging awareness that most of the world's money these days, aside from what's left of the cash economy, is just a series of electronic ones and zeros, stored in and being moved on interconnected networks. We may awaken one morning to the news that a large chunk of that money has disappeared into a hacker's account in Russia, China, North Korea, Iran, or elsewhere.
With a Social Security number and other personal info, thieves can wreak all manner of havoc: open new credit card accounts, buy stuff online, siphon money from bank accounts — the possibilities are endless. And you're left to try and straighten out the mess, which can take many months, a lot of time, grief, and money.
Long before the digital era, sci-fi writers and futurists were predicting the time when everyone would become just numbers. The ubiquitous Social Security number has pretty much resulted in that coming to pass. It's almost to the point that you give your Social Security number to buy a burger at Wendy's. It wasn't that long ago, pre-debit cards, that people included the number on their personal checks, along with address and phone number. Over a lifetime, just think how many places, particularly in the medical arena, that you've had to provide your Social Security number — a lot of opportunities for theft.
Because at birth every child is now issued a Social Security number, theft of kids' numbers has become a favorite of hackers, because accounts created by thieves often aren't discovered for many months, or even years, at which time there may have been thousands of dollars in fraudulent transactions.
To their credit, most states no longer include one's Social Security number on a driver's license, the military is moving (very slowly) to a non-Social Security personal identifier, and Medicare in 2018 will begin a new identity system that isn't Social Security based. But will Social Security numbers be erased from all the billions of medical records already in existence? Not very likely.
Subscribe to receive top agriculture news
Be informed daily with these free e-newsletters
You May Also Like
---