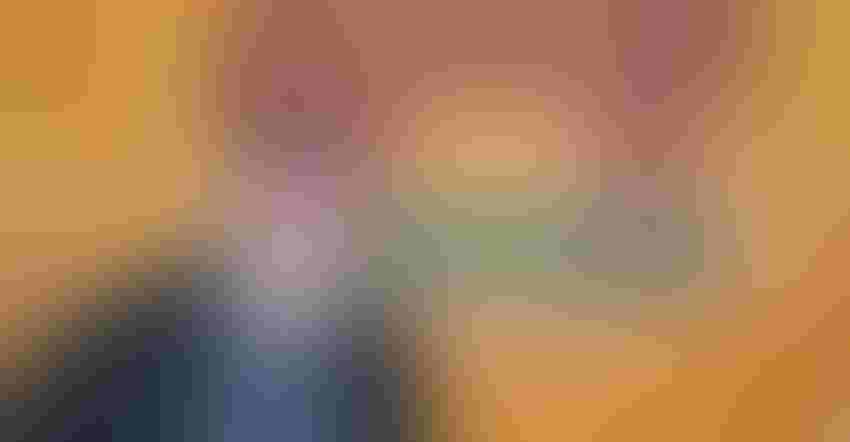 CALL HIM 'MR. JUDGE': "The kids are what really matter," says Steve Nichols, one of Indiana's most respected hog judges since the late Hobe Jones.
"Mr. Steve, tell us it's not so," said the voice on the other end of the line. Steve Nichols identified the caller right away, partly from his Southern accent. "You are my daughter's favorite judge. You can't quit on us now."
That's just one of the calls Steve Nichols, Delphi, received from people all over the country after announcing his retirement from judging hogs. He made the announcement after judging a show at the Indiana State Fair in 2016.
"I've been blessed to do this for 45 years, and it's time for the next generation to take over," Nichols says.
Technically, the state fair show didn't turn out to be his last. "They called me and begged me to judge a show in Florida this winter. I asked my wife if she wanted to go to Florida for a week, and that was all it took," he quips.
But now he insists he's done. He's hung up the microphone he used to work with kids and explain his reasons about which pigs he preferred. No doubt you will still see Nichols on the sidelines at more than one hog show. He just won't be the man in the ring with the microphone, commanding the attention of dozens of 4-H and FFA members with one eye on a pig and one eye on a judge.
Long career
Nichols calculates that he judged more than 640 shows. During his career as a Purdue University Extension educator, he typically judged from 10 to 15 shows per year. He was a longtime ag educator in Carroll County, serving there when farrow-to-finish operations still dominated. Once he retired from Extension, he judged even more shows, doing 50 in one year.
"I've judged hog shows in 85 of Indiana's 92 counties," Nichols recalls. "We've been to at least 30 other states judging hog shows."
Some of the biggest hog shows in the country are on his resume, and many more than once. They include the Houston Livestock Show; World Pork Expo in Des Moines, Iowa; Denver Livestock Show; North American International Livestock Exposition in Louisville, Ky.; Keystone International Livestock Exposition in Harrisburg, Pa.; and many others. He even judged at the Cow Palace in San Francisco.
"The kids are what really matter," Nichols says. "I always tried to give every 4-H'er's pig that came into the ring a fair, honest look. I think that's what people appreciated most."
With seven grandkids to enjoy and half interest in his son Woody's beef herd, Nichols still has plenty to keep him busy. He also still works part time as a consultant, helping farmers seek permits for livestock buildings.
Expect to see him around, just not in the middle of the ring.
Check back on Saturday to read about Nichols' thoughts on changing times in livestock shows.
Subscribe to receive top agriculture news
Be informed daily with these free e-newsletters
You May Also Like
---