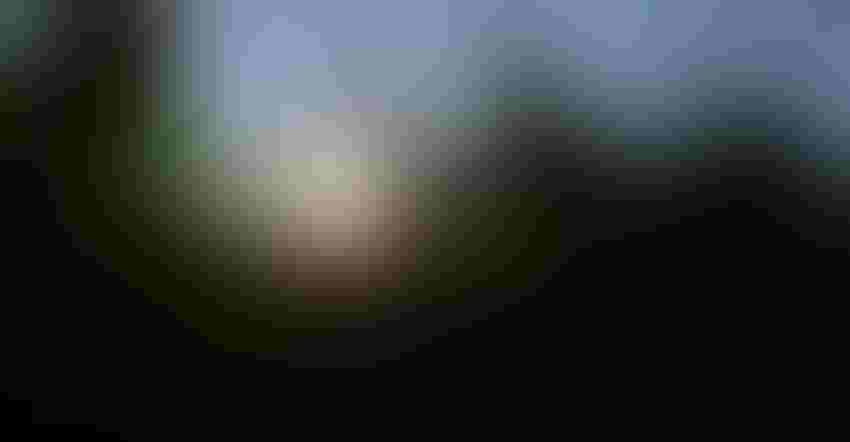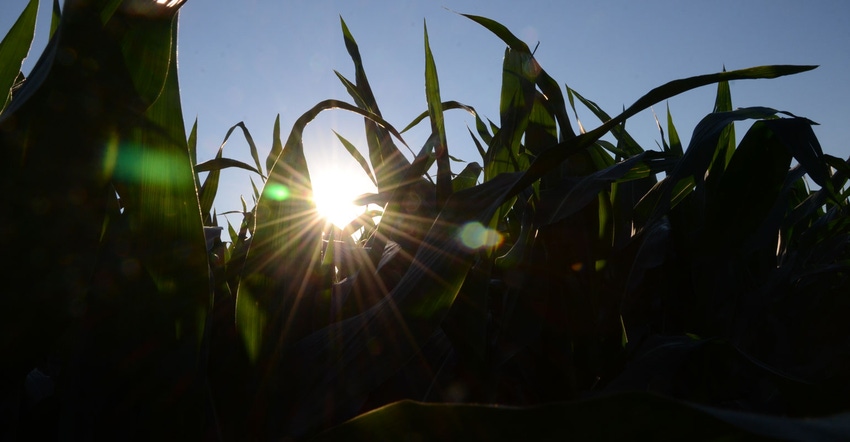 RETHINKING AG? Agriculture has the opportunity to become more circular, returning more to the land. This creates an opportunity to develop climate-smart farming.
Willie Vogt
Circular ag management is synonymous with regenerative agriculture, defined as a semiclosed system based on the reduction of external inputs (i.e., fertilizers, chemicals, fossil fuel, etc.); increasing nutrient cycling; reducing waste; and utilizing ag resources for adding value to the farm system. Similarly, a circular economy is based on the same principles of producing and consuming products to ensure that materials and energy keep flowing within the system and will help the local economy.
The coupling between these two concepts is based on optimizing the value of agriculture products, while reducing the negative environmental impacts. This approach is characterized by system efficiencies and coupling environmental benefits with positioning agriculture as a potential solution for climate change, and for providing economic opportunities that build on local agriculture resources.
This approach is different from the extraction, or a linear economy, in which materials are extracted to make products outside of the farm. In addition, in an extraction economy, ag byproducts are disposed of, as they are not useful for creating local economic and environmental opportunities and solutions.
Tackling the climate change challenge requires new and transformative thinking for our current agriculture system. This new thinking, to be effective in combating climate change and reducing the carbon footprint, must couple circular management practices that achieve and drive economic incentives for farmers to be part of the climate solutions.
Some of the principles that circular agriculture management, regenerative practices and circular economy share are:
Semiclosed systems. Semiclosed systems are where renewable resources generated by agriculture in the field can be produced with lower agronomic and management inputs through circular management or regenerative practices. In the meantime, the same circular loop can be applied in generating economic values in an environmentally effective way by increasing soil carbon storage, removing CO2 from the atmosphere, improving soil health, and reducing greenhouse gas emissions.
Such linkage between the two concepts of circular management and economy adds value by producing products, such as renewable green energy (i.e., ethanol), biogas, cellulosic ethanol, or the production of biochar from crop residue. All that will be done based on field research to minimize damage to soil health and soil carbon storage.
An example is the production of biochar using a pyrolysis process by heating plant residue materials with high temperature and low — or an absence of — oxygen supply to produce a stable carbon form. This new product can be added to soil in agriculture fields as a source of carbon, contributing to soil health improvement and other ecosystem services.
High level of system integration and envisioning. Both circular management and economy share the concept of a system approach to transform agriculture and food systems intrinsically linked to climate challenge solutions, food security and local economic opportunities. The circular management concept is based on cutting external agronomic inputs, such as chemicals, and fossil fuel use, and to increase nutrient recycling; hence, enhancing the soil health aspects of biodiversity and carbon sequestration to meet net zero emission benchmarks.
To achieve that, a circular management system must have complex, multiple layers, or stocked practices, to achieve its objectives. Similarly, the circular economy has that same system approach in using renewable agriculture resources to produce a green economy driven by a compatible management system, ensuring resiliency of the new agriculture system.
On the other hand, the conventional agriculture system that started in the 1900s is based on high external input driven by fossil fuel and chemicals. Along with extraction, or a linear economy, both of which have contributed to the environmental negative impacts on climate and natural resources. So, transforming our agriculture systems by adopting both circular management and circular economy systems to meet climate challenges is critical.
Renewability. The common thread between circular management, regenerative ag and circular economy is the nature of resources driving outcomes. It is the renewable nature of materials that can ensure and enhance the outcomes of environmental and economic impacts. This is a critical component or characteristic, bringing stability and predictability in achieving the objectives of reducing the carbon footprint and long-term impacts by addressing the goal of building soil carbon through atmospheric CO2 removal coupled with a reduction in external inputs.
Renewability has a great impact on establishing a local economy, depending on stable and renewable resources available locally that provide certainty to business continuity. It also will eliminate external factors, such as chain supply issues affecting business security.
Opportunity for agriculture
In the era of carbon economy and climate challenge, the focus on a circular economy coupled with circular management and regenerative agriculture is essential to meet climate challenges and to position agriculture as a potential solution. The unique aspects of these two systems centers on the production of agricultural commodities, while using minimal external inputs, closing nutrient loops and reducing negative discharges to the environment (in the form of wastes, soil erosion, emissions, etc.).
These characteristics, along with a high level of system vision, circularity and renewability, make them highly effective in meeting the current climate and food security challenges. This will be more efficient than the current conventional agriculture system characterized by high fossil fuel and chemical inputs and an extraction economy.
Al-Kaisi is a professor emeritus of soil physics (soil management and environment) at the Department of Agronomy, Iowa State University, Ames, Iowa.
Subscribe to receive top agriculture news
Be informed daily with these free e-newsletters
You May Also Like
---