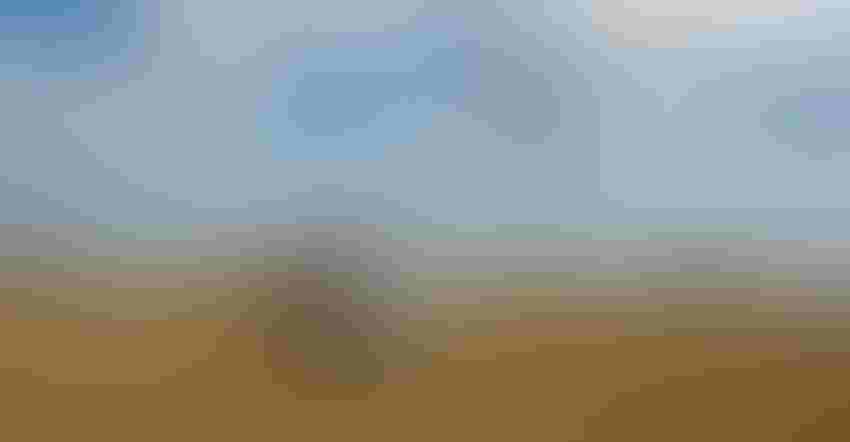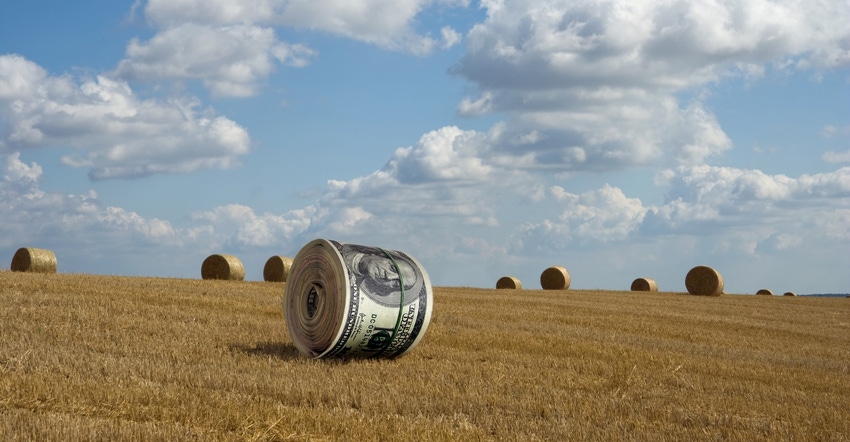 MORE MONEY HEADED TO FARMERS: USDA announced millions more of pandemic assistance for farmers, including targeted funds for biofuel and livestock producers.
iStock
With the anticipated widespread drought and wildfire losses experienced in 2021, USDA says over 100,000 livestock producers can be expecting an estimated $670 million in assistance in the early days of April as the agency plans to send out the first phase of disaster payments under the new Emergency Livestock Relief Program.
On Sept. 30, 2021, President Biden signed into law the Extending Government Funding and Delivering Emergency Assistance Act. This act included $10 billion in assistance to agricultural producers impacted by wildfires, droughts, hurricanes, winter storms and other eligible disasters experienced during calendar years 2020 and 2021. Additionally, the act specifically targets $750 million to provide assistance to livestock producers for losses incurred due to drought or wildfires in calendar year 2021. ELRP is part of FSA's implementation of the Act.
Farm Production and Conservation Deputy Undersecretary Gloria Montaño Greene says USDA hopes the relief can help producers manage the short grazing supplies and additional feed costs they were dealt in 2021 as well as into 2022.
"We are seeing the possibility of drought again occurring at the same level as this coming summer," says Greene. USDA hopes this relief will be beneficial to producers as they are making their respective business plans and making decisions for their livestock.
Greene shares by utilizing the data from producers already known to experience forage losses through the Livestock Forage Program, USDA is leveraging the data and more quickly able to make payments to needed producers.
You don't have to come in and sign-up for a new program for this first phase if you already signed up for LFP, Green explains.
For impacted ranchers, USDA will leverage LFP data to deliver immediate relief for increases in supplemental feed costs in 2021. LFP is an important tool that provides up to 60% of the estimated replacement feed cost when an eligible drought adversely impacts grazing lands or 50% of the monthly feed cost for the number of days the producer is prohibited from grazing the managed rangeland because of a qualifying wildfire.
FSA received more than 100,000 applications totaling nearly $670 million in payments to livestock producers under LFP for the 2021 program year.
To be eligible for an ELRP payment under phase one of program delivery, livestock producers must have suffered grazing losses in a county rated by the U.S. Drought Monitor as having a D2 (severe drought) for eight consecutive weeks or a D3 (extreme drought) or higher level of drought intensity during the 2021 calendar year, and have applied and been approved for 2021 LFP. Additionally, producers whose permitted grazing on federally managed lands was disallowed due to wildfire are also eligible for ELRP payments, if they applied and were approved for 2021 LFP.
Phase one ELRP payments will be equal to the eligible livestock producer's gross 2021 LFP calculated payment multiplied by a payment percentage, to reach a reasonable approximation of increased supplemental feed costs for eligible livestock producers in 2021.
The ELRP payment percentage will be 90% for historically underserved producers, including beginning, limited resource, and veteran farmers and ranchers, and 75% for all other producers. These payments will be subject to a payment limitation.
Phase two coming
FSA continues to evaluate and identify the impacts of the 2021 drought and wildfires on livestock producers to ensure equitable and inclusive distribution of much-needed emergency relief program benefits.
"We know there are other livestock producers who are impacted by drought and wildfire, so we are working on a phase two to be able to address additional gaps that don't have coverage," Greene says.
FSA is developing a two-phased process to provide assistance to diversified, row crop and specialty crop operations that were impacted by an eligible natural disaster event in calendar years 2020 or 2021. Greene says that information will be coming on the $10 billion in assistance for those programs.
This program will provide assistance to crop producers and will follow a two-phased process similar to that of the livestock assistance with the implementation of the first phase in the coming weeks. Phase one of the crop assistance program delivery will leverage existing Federal Crop Insurance or Noninsured Crop Disaster Assistance Program data as the basis for calculating initial payments.
Making the initial payments using existing safety net and risk management data will both speed implementation and further encourage participation in these permanent programs, including the Pasture, Rangeland, Forage Rainfall Index Crop Insurance Program, as Congress intended.
The second phase of the crop program will be intended to fill additional assistance gaps and cover eligible producers who did not participate in existing risk management programs.
Additional USDA disaster assistance information can be found on farmers.gov, including USDA resources specifically for producers impacted by drought and wildfire and the Disaster Assistance Discovery Tool, Disaster-at-a-Glance fact sheet, and Farm Loan Discovery Tool.
Subscribe to receive top agriculture news
Be informed daily with these free e-newsletters
You May Also Like
---