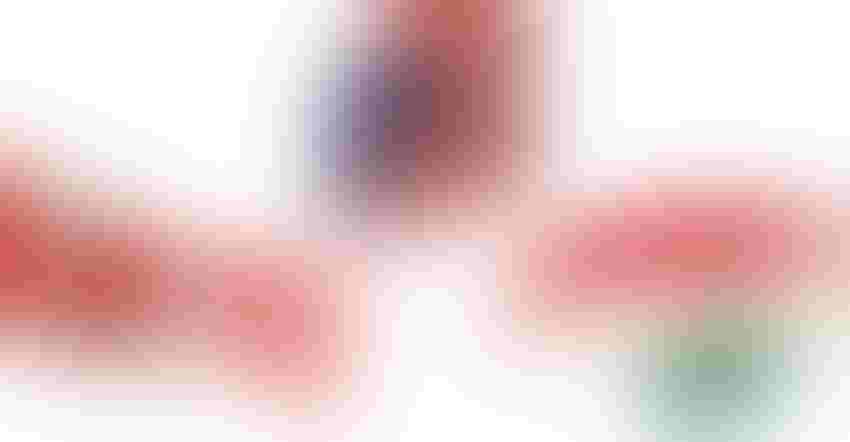 For U.S. agriculture, the importance of trade cannot be understated. With 95% of the world's consumers living outside of the United States and an agricultural system known as the breadbasket of the world, our products need to go somewhere. But it looks like the rest of the world is looking for new partnerships through trade deals while the U.S. trade policy has been lacking in recent years.
And although the Obama Administration poured much of its time and energy into the Trans-Pacific Partnership, no new trade agreements have gone into effect since the Korea-U.S. Free Trade Agreement (KORUS) in 2007, and that was negotiated mostly during the George W. Bush Administration.
This week major wheat groups U.S. Wheat Associates (USW) and the National Association of Wheat Growers (NAWG) strongly urged the Office of the U.S. Trade Representative (USTR) to pivot from re-negotiating existing free trade agreements (FTAs) to negotiating new deals, as repeatedly promised by President Trump as a candidate and since taking office.
"While we disagreed, the President made clear that he did not support the Trans-Pacific Partnership. We were promised a series of bilateral trade agreements in its place," said NAWG CEO Chandler Goule. "USTR has limited resources — it is time to get past plowing the same fields and start opening ground in new markets. Right now, we are standing around watching the world pass us by on trade agreements."
Wheat export competitors – which also are strong competitors in other agricultural commodities - have been significantly more active in signing new FTAs. Australia for example has signed 16 FTAs with countries such as Japan, Korea, Canada, Mexico and China. Canada has been active closing deals with 19 countries, Argentina with 8 countries, Russia with 8 countries and Ukraine with 15. And the European Union has taken on a slew of new agreements with an overwhelming 49 countries.
"In the decade since KORUS was negotiated we have no new trade agreements and zero additional market access for wheat farmers. The Administration has committed to 'do no harm' for agriculture, but we think there is harm in not negotiating new agreements," USW President Vince Peterson.
This week the administration decided not to abandon KORUS, which was welcomed, but Peterson challenged more needs to be done. Many agricultural groups spoke out quickly against withdrawal from KORUS for fear of market disruptions and concern that the United States will lose leverage and incentives to get good trade deals in the future. 
But that fear is what has many wondering if it would be better to focus on new deals, rather than muddling the waters in current trade deals already on the books. The uncertainty over NAFTA has already created hostility between buyers in Mexico and Canada of U.S. products.
President Donald Trump's nominee for chief agricultural negotiator Gregg Doud sat before the Senate Finance Committee Thursday afternoon. Doud noted that when it comes to trade agreements, "U.S. agriculture plays offense." But what kind of offense is it when no new game plan is laid out?
He said in his opening comments one area where work is needed is Japan. "We are at a particularly critical juncture in terms of our competitiveness for U.S. meat exports into Japan. Failure to address this situation immediately does not bode well for our fiercely competitive and rapidly expanding production of beef, pork and poultry. In fact, this is not only true for Japan but for all Southeast Asia as well," he shared with members of the Senate Finance Committee.
Japan has been a rallying cry from many agricultural groups including the National Pork Producers Council and National Cattlemen's Beef Association of a country that should be actively pursued for a bilateral trade deal.
This week, Secretary Perdue stated that the Trump Administration is concentrating on bilateral FTAs, with Japan as the highest priority. 
Doud said India is another nation which before long could grow to be the most heavily populated nation on the planet and offers great potential to expand.
"Keeping in mind that the evolution of more liberalized trade in agricultural products takes a great deal of patience, we must also get started today in planting new trees of market access even though it may take time before we're able to enjoy some shade from such efforts," he said.
So the question remains, if and when Doud is confirmed (which is expected), will he take the offense mentality and attempt to look at establishing new markets and FTAs with them as a top priority?

Subscribe to receive top agriculture news
Be informed daily with these free e-newsletters
You May Also Like
---