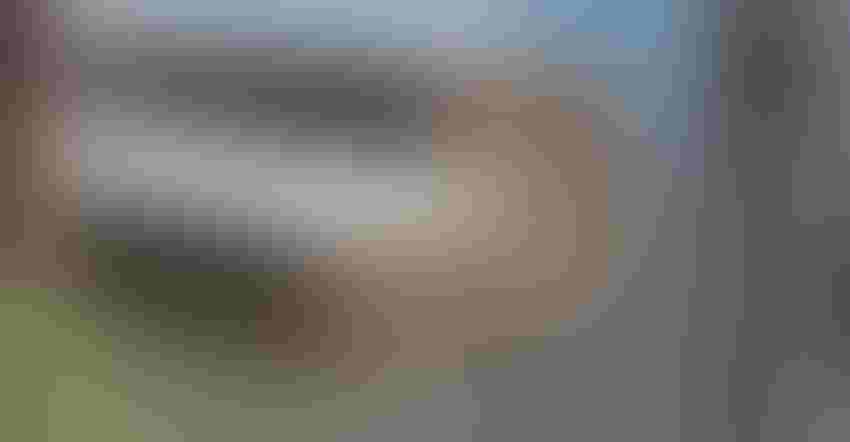 TRAFFIC CRAWL: With the China's new agriculture tariffs, these barges along the Mississippi River could become idle as fewer soybeans are shipped overseas.
St. Gabriel, La. Not the soybean mecca of the U.S., but a city that will deeply feel the impact of China's 25% tax on U.S. soybeans.
Louisiana is set to be the hardest-hit state from proposed agriculture tariffs, particularly those related to soybeans. "Not because we are a top soy-producing state," St. Gabriel Mayor Lionel Johnson says, "but because we are the gateway port for that product to the rest of the world."
Roughly 20% of all U.S. imports pass through the port of southern Louisiana. Johnson says more than 1 million acres of soybean production are exported out of the port annually. The greatest destination — China.
As one of 85 mayors making up the Mississippi River Cities & Towns Initiative, Johnson is concerned about the new tariffs. "It is not just impacting China, but everybody who uses the Mississippi River," he adds.
What is at stake
One of three rows of U.S. soybeans grown makes its way to China, for a total of $14 billion a year in soybeans, according to John Heisdorffer, president of the American Soybean Association and an Iowa farmer. He says the U.S. spent 40 years building the China market, and he fears not getting it back.
Less soybean exports, fewer river barges, less movement on the Mississippi River.
During a recent teleconference, mayors opened up about how the new taxes on U.S. agricultural exports will hurt the Mississippi River economy and its people.
Iowa. U.S. ag exports to China are critical to agriculture, which is the third-largest economy on the Mississippi River, says Davenport, Iowa, Mayor Frank Klipsch. They represent $33 billion in revenue and 192,000 jobs.
In his state, $30.7 million in soybeans are threatened by the newest round of tariffs. Iowa ranks second in U.S. soybean production.
Klipsch's town is surrounded by farmers. He says they are already dealing with floods, droughts, intense heat waves and low commodity prices, and he wonders how much more they can take. A "scorched-earth approach to instigating a trade war," is wrong, he adds
Illinois. Grafton, Ill., is a tourist town. "Most of our revenue comes from the tourism industry," Grafton Mayor Rick Eberlin says. The town is a getaway weekend destination for many farm families. However, the mayor is worried about how the tariffs will impact farm income. "We will lose that tourism dollar, as less money on the farm cuts into the number of times farmers can come visit," he says.
But the town is also a rural community, with 15 grain elevators nearby. Eberlin's brothers are farmers. "They are facing four-year lows on soybean prices and [are] worried sick about the amount of money lost, and that they will lose, with the tariffs in place."
Arkansas. Being in the Delta part of Arkansas, Jay Hollowell, mayor of Helena, Ark., knows his region relies on agriculture. "We do not have big box stores or manufacturing here," he says. "Our area is dependent on agriculture, and soybeans are a major component of that." Arkansas is the largest soybean-producing state in the lower Mississippi River Valley, and many of its farmers export 100% of their crop. But Hollowell's concern is for his community.
"People's livelihoods are on the line here," he says. "I would just like the administration to be clear, at least, with us on the goal. Is it to lower trade deficit with other countries like China, or is it to protect American industries?" Hollowell wants a conversation with the White House or U.S. trade representative.
Back in Louisiana, Johnson agrees. He sees third-generation farmers already bracing for a $150,000 loss this year. Group members are collectively requesting a meeting to explain their concerns about the economic and emotional toll these new tariffs will have on the river community.
Subscribe to receive top agriculture news
Be informed daily with these free e-newsletters
You May Also Like
---