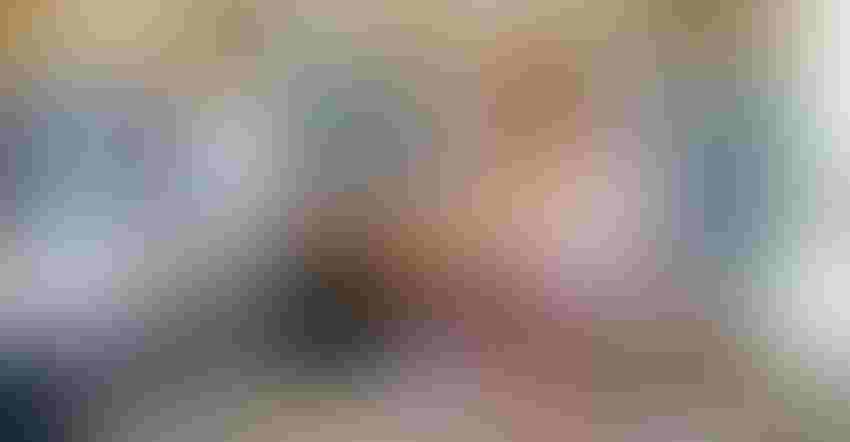 CLOSING CHAPTER: Mike Cosgrove's wife, who is a librarian, pointed out to him that working seven days a week as a dairyman only to break even wasn't really logical for him to continue on.
Trish233/Getty Images
(Regarding June's Profit Planner column) about the wife quitting her off-farm job. During the 2009 dairy slump, I remember talking with a couple where the wife did that. She told me that her working on the farm didn't help the situation and then they didn't even have grocery money.
The other disadvantage of the spouse not working off-farm is the loss of connection to the outside world. I sold my herd in June 2014. So I'm a recovering dairyman. My wife who works as a librarian pointed out that working seven days a week and breaking even wasn't really logical. If both are working the farm, you don't get the outside perspective that there's an alternative.
I enjoy the Profit Planners, especially George Mueller's no "BS" take on things.
Mike Cosgrove
Clinton, N.Y.
Where is Wolf?
We received a notice from Readington Farms of White House Station, N.J., that our premiums would be increasing to $1.50 per hundredweight. This is a Shop Rite independent operation of about 100 farms, and it recently took on two more dairies.
Readington Farms' problem is transporting heavy loads over the Delaware Water Gap bridges. There's talk of maybe Allentown – to cut transport costs and getting better and less costly help, and expand product lines, maybe with yogurt. Where's Gov. Wolf's packages to bring in dairy processing?
With maybe only one in three dairies getting a healthy return, the system is failing. Farmland preservation is a waste of funds. We need to preserve the farmer with income. Up the road, a preserved farm now into CREP has golden rod, multiflora rose and the like.
Is that how you preserve a farm? Why preserve a farm if you can't make money?
Martin Petroski
Jackson, Pa.
Editor's note: American Agriculturist queried Pennsylvania Department of Agriculture about Mr. Petroski's questions. Here's PDA's response:
"Governor Wolf wrote to 39 processors and Secretary Redding has followed up personally with calls to nearly two dozen of those companies. The Department of Community and Economic Development and the Governor's Action Team have been involved extensively in attracting new capacity to Pennsylvania. They surveyed county economic development organizations to create an inventory of sites suitable for a dairy processing operation. They are also actively engaged in conversations with multiple interested parties. At this time, there is nothing to announce, so we can't disclose the identity of the companies."
Subscribe to receive top agriculture news
Be informed daily with these free e-newsletters
You May Also Like
---