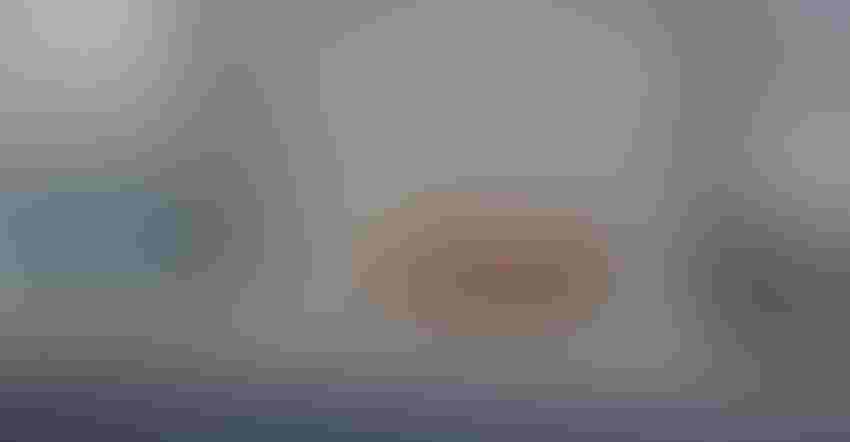 QUALITY COUNTS: Farm Strategy LLC advances its mission with new partnerships. The company works with farmers to help them identify quality traits that end users want, market them at a premium and learn how to reliably repeat the production.
Farm Strategy LLC is a brand new company with some familiar faces.
At the helm is Andrew Hoelscher, who founded Farm Strategy Inc. two years ago with a goal of helping wheat producers think of their crop as a "food ingredient" and growing and marketing it to the end user for a premium price.
In June, he partnered with Central Valley Ag, CoMark Equity Alliance and AgMark LLC to form Farm Strategy LLC. The company is based on the same principles Hoelscher laid out for his initial company: farmers hold the greatest amount of untapped potential to meet consumer and end user needs, and the best way to align farmers is to give them knowledge of those needs, ownership in the solution and a trusted relationship with execution partners to achieve market alignment.
"Our founding members are farmers, grain merchandisers, bankers and farm input suppliers," Hoelscher says. "This enables us to discuss every facet of the supply chain with one team. We're growing and moving forward and having fun. This gives us the credibility to scale up. It provides access to rail transportation and access to mills all over the country."
It also solves a couple of logistical problems that Farm Strategy initially faced: designated storage to segregate grain and the ability to scale up supplies.
"Initially, the program required on-farm storage and that's an investment of not only money but time to take on the job of managing stored grain," he says. "There were some producers who really liked the advantages of the program but just didn't think they could take that on."
Additionally, it will enable Farm Strategy to concentrate trait-identified grain in one location, making it easier to supply customers who need much larger volume than a single farmer could supply.
The new partners also widen the territory that Farm Strategy can cover giving it a network of agronomists, seed salesmen and other assets.
The three cooperatives in the new partnership cover parts of Nebraska, all of Kansas and parts of Oklahoma, Texas, and Missouri.
Hoelscher says he is working to build relationships in Colorado, New Mexico and California as well.
The partnerships also provide access to both shortline and mainline railroads and provide a pathway to expanding into coarse grain crops as well as wheat.
"It also gives us more regions where we can aggregate supplies that match an end user's need, so we can be a more reliable supplier," he says. "We know well that there can be weather challenges that impact supplies in a given region. This kind of scale gives us the ability to move product where it needs to be."
Hoerschler says it offers millers a chance to form a relationship that will reliably supply them with the baking and milling quality traits that they need, in the volume they need.
"When you look at what moves an agriculture market forward, it's a combination of innovation and execution," Hoelscher says. "By partnering within the cooperative system, we can bring the grain value chain the innovation capabilities of the farmer and the scale and execution needed to satisfy the market. Combining that approach with an ag and execution-oriented board gets me excited for the innovative models we can bring to the market."
Farm Strategy will work with end users and farmers to create an alignment through three principles: 1. know what is grown, 2. know who needs it and 3. know how to do it again. This approach encompasses a granular testing protocol, market development and communication and the use of technology to drive consistency and problem solving at the farm gate, Hoelscher says.
He sees Farm Strategy as a guide that can lead food processors to the ingredient suppliers who can solve problems for them.
"The farmer is the solution," he says. "The end user doesn't have to change or modify or blend products. And the farmers who are part of that solution can be rewarded for their effort with premium prices for the traits that are in demand."
The current commodity system offers no reward for quality beyond the occasional protein premium that may or may not be there in a given year, he says. The result is that breeders develop varieties that yield more bushels and farmers plant what makes them the most money – more bushels.
Hoelscher says he realizes the Farm Strategy program may not interest every producer.
"That's fine," he says. "If they don't want to work with an agronomist and commit to the varieties and the practices, follow the testing protocol, I understand. But the producers who are willing to do that work deserve a reward for the effort."
Hoelscher says Farm Strategy LLC has a "phenomenal" board of directors.
Farm Strategy's board consists of CEO's of CVA (Carl Dickinson), CEA (Alan Woodard), and AgMark (Mark Hafliger), along with Steve Packebush, the past president of Koch Ag and Energy Solutions and Kim M. Kuebler, a former global commodities trader with Continental Grain, Koch Industries and Seaboard Corporation.
Subscribe to receive top agriculture news
Be informed daily with these free e-newsletters
You May Also Like
---