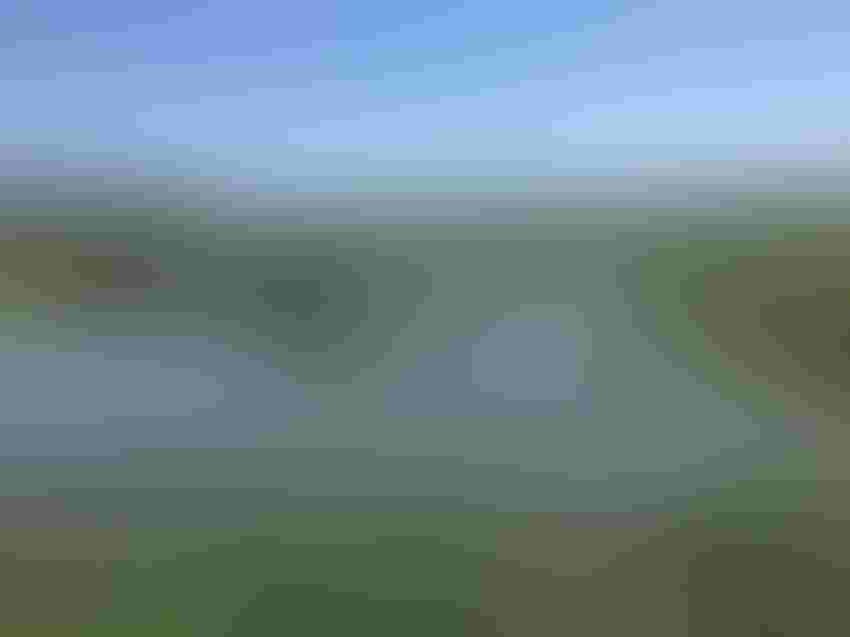 An on-farm water storage and recycling demonstration in Bath, N.C.
Chad Poole/NCSU
No matter where you farm in North Carolina, effectively managing water is key to your success and profitability. Be it too much rain or too little, water is often the biggest challenge facing North Carolina farmers.
That's why North Carolina State University brought on Chad Poole as Extension specialist for irrigation and water management in January. In this new position, Poole will provide Extension support and research in agricultural irrigation, drainage, water management, and rural water supply issues at the local and watershed scale.
Poole is working out of the Vernon James Research and Extension Center in Plymouth, but has statewide responsibilities.
He earned his bachelor's, masters and doctorate in Biological and Agricultural Engineering (BAE) from North Carolina State. He is a native of Beaufort County where he grew up on a small family farm in the Blacklands.
"Many of our counties have had to deal with flooding from high intensity rainfall events and tropical systems," Poole explained in an interview with North Carolina State journalist Rebecca Nagy. "Water contamination, saltwater intrusion, and rising sea levels have caused significant problems for residents both in agriculture and rural communities."
Poole believes that protecting water resources for current and future generations is a major challenge in North Carolina. For farmers, Poole says managing water is the key to staying in business.
At a pest management road show in Aurora, Poole said heat and drought was a major concern impacting corn yields across the state in 2019. He pointed to a collaborative research and demonstration project with Dr. Mohammed Youssef (North Carolina State professor) and Ph. D. student Hossam Moursi focusing on On-farm Water Storage and Recycling. This site, across the river from Aurora between Bath and Belhaven, experienced the second driest corn growing season in 30 years.
"At that location, we picked ear after ear of corn that did not have a kernel on it. We had 7.1 inches of precipitation when we typically get 15 inches of rain," Poole said, noting that the precipitation didn't come during pollination, when it was needed.
The biggest story, however, was excessive heat during pollination. "Between May 1 and July 15, we had 58 days where we hit a least 90 degrees Fahrenheit. Dr. (Ron) Heiniger (North Carolina State Extension corn specialist) isn't here, but he will tell you when you get above 95 degrees, that the plant starts to shut down. At 110 degree leaf temperature, the plant begins to die," Poole said.
"Water is one of the most critical things we can manage in our farming operations to enhance our yields. We cannot let our crop get above 100 or 105 degrees.  We need ample water to be able to control that," he added.
Poole pointed to data from 2019 that showed, on at least one occasion, the maximum daily temperature above the irrigation pond was 12 degrees lower than in the canopy. He said, "This demonstrates how important it is to manage water so the plant can achieve maximum transpiration."
He pointed out that overhead irrigation or drip irrigation systems allow for more precise and timely management of water compared to sub-surface irrigation through tiles or ditches. Overhead and drip irrigation allows you to place water directly in the root zone when it is critically needed.
If able, Poole encourages farmers to create holding ponds on their land to capture drainage and runoff which they can in turn use to irrigate their crops. Moreover, on farm storage ponds allow you to better manage nutrients. Poole said these systems allow you to capture nutrients on site and put the nutrients back into the field when the crop most needs it.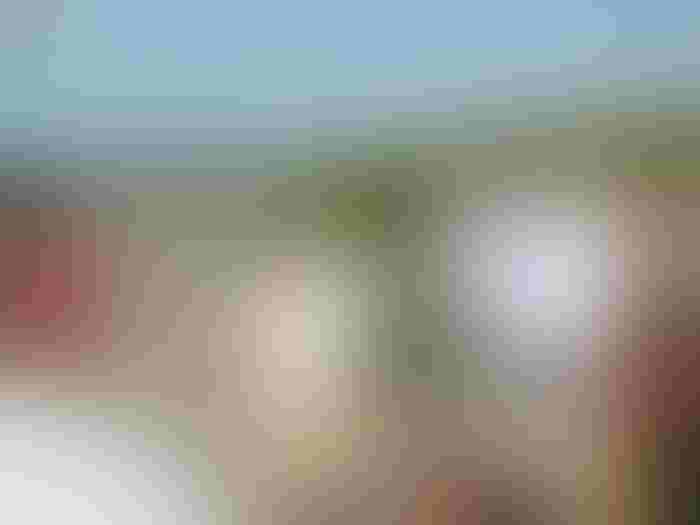 About the Author(s)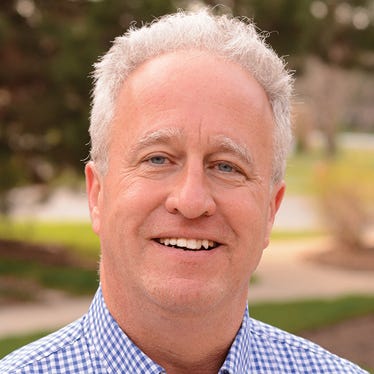 Associate Editor, Southeast Farm Press
John Hart is associate editor of Southeast Farm Press, responsible for coverage in the Carolinas and Virginia. He is based in Raleigh, N.C.
Prior to joining Southeast Farm Press, John was director of news services for the American Farm Bureau Federation in Washington, D.C. He also has experience as an energy journalist. For nine years, John was the owner, editor and publisher of The Rice World, a monthly publication serving the U.S. rice industry.  John also worked in public relations for the USA Rice Council in Houston, Texas and the Cotton Board in Memphis, Tenn. He also has experience as a farm and general assignments reporter for the Monroe, La. News-Star.
John is a native of Lake Charles, La. and is a  graduate of the LSU School of Journalism in Baton Rouge.  At LSU, he served on the staff of The Daily Reveille.
Subscribe to receive top agriculture news
Be informed daily with these free e-newsletters
You May Also Like
---